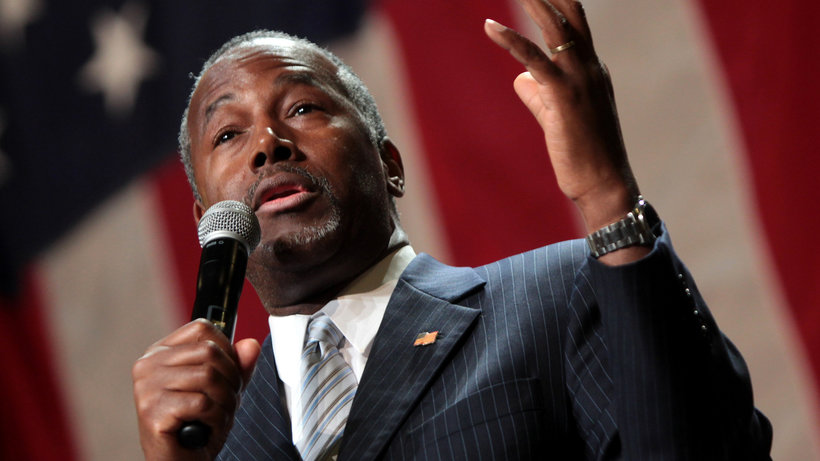 BIRMINGHAM, Ala. — Over the last few months many presidential candidates from both parties have visited Alabama hoping to generate support for their campaigns, participating in the newly-formed SEC Primary. Alabamians have responded to these visits by making monetary contributions to candidates and their national campaigns, as well as through volunteering. Retired neurosurgeon Dr. Ben Carson now has the most campaign cash from Alabama of any 2016 presidential candidate, raising about $215,000 from July through September and has now raised about $272,000 total, according to new Federal Election Commission data.
In addition to his popularity with Evangelical Christians, Dr. Carson may have a leg up in Alabama because his national finance chairman, Dean Parker, is from Mobile.
With presidential candidates battling over the influential Southern primary vote next year, contributions reflect attitudes and overall support for the state's potential candidate for president.
Below is the presidential contribution list for the 2015 October quarterly report in Alabama:
Carson America – $215,636
Jeb 2016, INC. – $164, 405
Cruz For President – $105,804
Hillary For America – $54,818
Huckabee For President, INC. – $20,669
Donald J. Trump For President, INC. – $16,570
Bernie 2016 – $16,470
Carly For President – $15,135
Kasich For America – $11,000
Rand Paul For President, INC. – $10,723
Marco Rubio For President – $7,837
Rick Santorum For President 2016 – $5,500
Jindal For President – $2,500
Lessig2016.US – $1,000
Webb 2016 – $650
Lindsey Graham 2016 – $585
These donations stand in contrast to the accusations of racism by Democrats in recent weeks and months due to its Voter ID laws, and the closure of 31 part-time satellite Drivers' License offices. Democratic candidates Bernie Sanders and Hillary Clinton have both leveled the accusation at the Alabama GOP calling them "cowards" and the decision "a blast from the Jim Crow past."
Alabama Governor Robert Bentley dismissed the criticism and said Mrs. Clinton in particular should focus on issues she would actually have to deal with if she became President.
"Alabama will continue to work toward solutions to solve our budget shortfalls," he said. "Meanwhile Mrs. Clinton can work to solve our country's $18 Trillion deficit, in the unfortunate event she is elected President."
---
Thanks for reading! Let me know what you think about this story on Twitter.

— John James (@john_james_20) August 19, 2015