The Alliance for a Pro-life Alabama is trying to get the word out about what they view as a "false and misleading advertising campaign" by Planned Parenthood's in-state PAC, entitled "Alabama for Healthy Families," against Amendment 2.
Planned Parenthood has over $1 million in out-of-state dark money at their disposal, so the grassroots pro-life group needs the engagement of likeminded Alabamians to combat the group that "will tell any lie or spread any falsehood in order to preserve their abortion mill industry and its profits."
The Alliance for a Pro-life Alabama's "Myth Busters Memo" is as follows: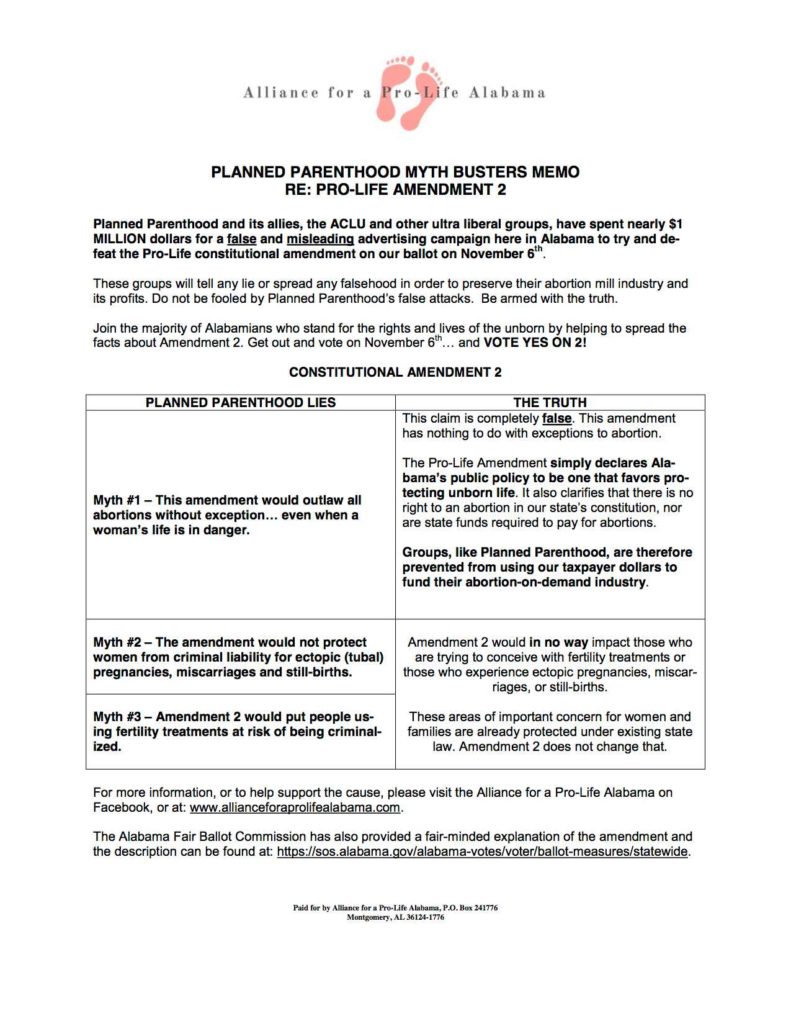 You can read the objective Fair Ballot Commission's write-up here, which refutes the most prominent of Planned Parenthood's "lies."
Along with Planned Parenthood, Democratic gubernatorial nominee and Tuscaloosa Mayor Walt Maddox, the ACLU, the Feminist Majority Foundation and URGE are opposing Amendment 2.
The Alliance for a Pro-Life Alabama has a Twitter account and a Facebook page, where you can follow their continued efforts.
Sean Ross is a staff writer for Yellowhammer News. You can follow him on Twitter @sean_yhn