The state of Alabama has over the years sent leaders to Washington, D.C. who have etched their names on the country's history in a myriad of ways. Merely a few include Justice Hugo Black, Sen. Howell Heflin, Secretary of State Condoleezza Rice, U.S. Attorney General Jeff Sessions and the continued powerful presence of Sen. Richard Shelby.
The Yellowhammer State's influence is not limited to elected and appointed leaders, though.
There exists an entire class of Alabamians who have descended on the nation's capital to shape policy, serve their government and fuel public discourse on the most pressing issues. Some have done so in public view, most have not.
Yellowhammer News has compiled a list of native Alabamians, and those who have spent appreciable time living in the state, exerting power and influence in the seat of American politics.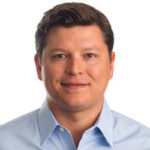 Abe Adams, managing partner, Targeted Victory: Adams tests the boundaries of what it means to be well-rounded. He is a multi-lingual lawyer with an engineering degree from the University of Alabama. A top-tier Republican campaign strategist, he also delves into corporate branding. Adams will continue to make his mark in D.C. well into the future.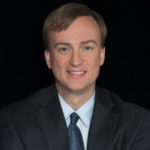 Michael Allen, managing director, Beacon Global Strategies: Allen is one of the country's foremost experts on national security policy and foreign affairs. The Mobile native and graduate of the University of Alabama Law School worked in the George W. Bush White House with national security and legislative responsibilities. In addition, he held the position of staff director for the House Permanent Select Committee on Intelligence. In private practice, Allen advises his clients on an array of complex global issues.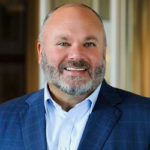 Britton Bonner, economic development team leader, Adams & Reese: Bonner is a frequent tip of the spear on economic development projects involving foreign direct investment. This work often originates out of his relationships and knowledge in D.C. Bonner has frequently led trade missions to Europe and Asia on behalf of Alabama's aerospace, defense and shipbuilding industries. When there are economic development issues that need momentum in D.C., this Troy University graduate is usually involved.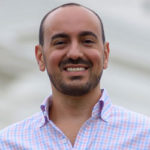 Brent Buchanan, founder, Cygnal: Buchanan is Alabama's homegrown pollster. He made such a name for himself in Montgomery that some were calling him Alabama's Nate Silver. Now he has opened up shop in D.C. and is prospering. Cygnal has worked in 43 states and conducts more than 500 surveys per year for a variety of clients in politics, business and public policy.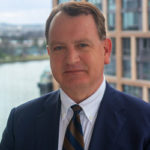 Ray Cole, vice president, Van Scoyoc: Among the long list of highly influential individuals in D.C. who graduated from "The University of Richard Shelby," Cole may be the valedictorian. His practice areas include some of his home state's most important industries, such as aerospace, defense, agriculture, energy and financial services. The perception has existed for quite some time that if you need certain things done in D.C. and Alabama, Cole is the guy you need to hire. Cole serves on the University of Alabama President's Cabinet and the Advisory Board for the Blackburn Institute.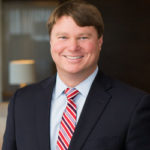 Michael Davis, government relations expert, Balch & Bingham: Davis' biography page on the firm website describes him as "a connected strategist and problem solver." We could not have said it any better ourselves. The Mobile native long ago established himself as one of Alabama's most effective people at getting things done in D.C. Davis' relationships are built to last.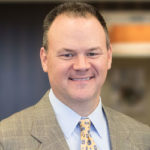 Rick Dearborn, Cypress Group/Adams & Reese: This Birmingham resident has been a fixture in D.C. for more than three decades. He is a partner at The Cypress Group and a senior policy advisor at Adams & Reese. Before entering the private sector, Dearborn held premier jobs in government as deputy chief of staff to President Donald Trump and chief of staff to former Senator Jeff Sessions. His wife Gina is a state lobbying stalwart, making them a true Alabama power couple.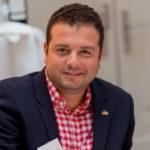 Billy Godoy, director of federal affairs, General Motors: General Motors employs more than 86,000 people across the United States and has invested north of $27 billion in American facilities since 2009. While the enormity of its impact on the nation's economy is apparent through numbers like those, the extent to which its health is tied to public policy decisions in D.C. is more difficult to describe. Regardless, the job falls on the shoulders of Alabama native Billy Godoy who has established a strong profile in the nation's capital.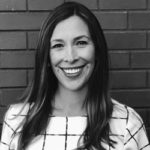 Brittney Godoy, co-founder, Socko Strategies: A productive fundraising apparatus is essential to any successful political operation. Raising money, though, is not nearly as easy as it sounds. That's why a firm like the one Brittney Godoy has built is in such high demand in D.C. politics. The Alabama native and University of Alabama graduate has raised hundreds of millions of dollars for candidates and committees.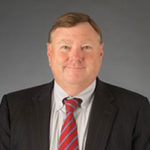 Stewart Hall, chairman, Crossroads Strategies: Hall has built a career in D.C. upon decades of experience, and his work for Richard Shelby has served as a rock-solid foundation. There are few issues that he has not tackled over the years, and he has maintained a foothold in the world of campaigns and strategy. Hall knows the ins and outs of the D.C. game like few others do.
Susan Hirschmann, chairman and CEO, Williams & Jensen: If there was such a thing as a super-lobbyist, this University of Montevallo graduate would be considered one. A former chief of staff to the House majority whip, she now runs one of the oldest independent lobbying firms in D.C. She served as one of three U.S. delegates to the U.N. Commission on the Status of Women in 2005. As a visiting fellow at Harvard University, Hirschmann wrote Skirting Tradition: Women in Politics Speak to the Next Generation.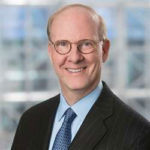 Mike House, founder, Oak Grove Strategies: Politics and law have been House's currency in Washington going all the way back to when he served as chief of staff to legendary Alabama political figure Howell Heflin. An Auburn University undergrad, with a law degree from the University of Alabama, he managed Howell Heflin's Senate campaign in 1978. House has taken up permanent residence on lobbying power lists in D.C. He occupies the 10th spot on Washingtonian's 50 Top Lobbyists and is a top three legislative lawyer by Chambers USA.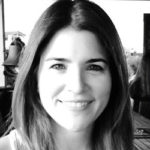 Mary Pat Lawrence, senior vice president for government affairs, Protective Life: Lawrence is one of those rare individuals whose name elicits near universal respect and admiration when brought up in conversation with her peers. An East Alabama native, with undergraduate and law degrees from the University of Alabama, she now oversees all government and regulatory affairs for the Alabama insurance juggernaut Protective Life. That's a huge job considering the company, headquartered in Birmingham, maintains $120 billion in assets and employs more than 3,000 people across the country. The sky is the limit for Lawrence.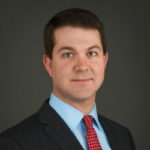 Walton Liles, co-founder, Blue Ridge Law & Policy: Liles' government service could not have prepared him any better for a practice focusing on providing clients strategic legal advice and advocacy. Liles served as Senior Counsel for the House Committee on Financial Services. In addition, the University of Alabama Law School graduate learned from one of Alabama's finest federal judges as a law clerk to Eleventh Circuit Court of Appeals Judge Joel Dubina.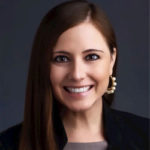 Torrie Miller Matous, chief of staff, Public Company Accounting Oversight Board: Matous is a Montgomery native who has worked for several notable members on Capitol Hill, including serving as chief of staff to Martha Roby and communications director for Richard Shelby. Aimed at bolstering investor confidence, the PCAOB oversees auditing of public companies and SEC-registered brokers and dealers, creating a web of regulatory interaction that Matous is tasked with managing.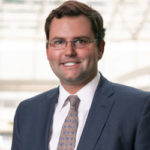 Alex McCrary, director of federal governmental and corporate affairs, Alabama Power Company: The instability of today's political and public policy climate can be difficult for any company to handle. The energy industry, in particular, has to continually monitor the proceedings in D.C. McCrary is charged with making sure Alabama Power Company's voice is heard on Capitol Hill and throughout federal agencies. The Auburn University graduate has excelled in that role. McCrary's work is particularly noted for his grasp of policy nuances as well as an ability to develop relationships that count.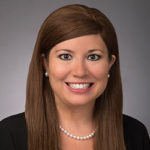 Kasdin Miller Mitchell, partner, Kirkland & Ellis: Mitchell is a partner in the prestigious law firm Kirkland & Ellis. She held not one but two of the dream jobs for conservative jurists. She served as law clerk to Clarence Thomas on the Supreme Court of the United States and Bill Pryor on the Eleventh Circuit Court of Appeals. Mitchell also worked as a spokesman for former First Lady Laura Bush and at the U.S. Department of Energy. If you went into a lab to build a resume for a high-powered D.C. lawyer, Mitchell's would be the one you would want to copy.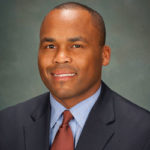 Leroy Nix, director of federal government affairs, Southern Company: Southern Company's operating revenues total $23.4 billion. It has nearly 9 million utility customers while employing more than 29,000 people. As director of Federal Government Affairs, Nix is charged with protecting those vast interests with policymakers and agency personnel in D.C. He is a University of Alabama Law School graduate, and his connection to his home state persists as a member of the University of Montevallo Board of Trustees. Nix's star continues to rise.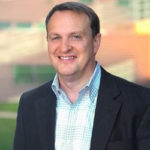 Chuck Penry, vice president for federal government relations, Tyson Foods: The Auburn graduate has been an advocate for rural America for many years. Previously, he worked on behalf of electric cooperatives, and now he is tasked with keeping the poultry industry prosperous. Penry's time in D.C. goes all the way back to his service on Sen. Howell Heflin's staff and as the senator's representative on the Senate Agriculture Committee.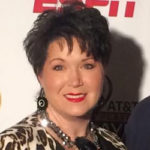 Gina Rigby, director of federal government affairs, AFLAC: Rigby heads up the D.C. government affairs operation for Columbus, Georgia-based AFLAC. The Fortune 500 company provides insurance coverage to more than 50 million people worldwide. Rigby, a Smith Station native, deals with Congress and the Trump administration on a myriad of issues including trade, taxes, healthcare and insurance.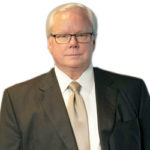 Ed Rogers, founding partner, BGR Group: Rogers successfully completed the career journey to which so many young political operatives aspire. Old political hands in Montgomery still recall a young Rogers engaging in the kind of mundane tasks assigned to entry-level campaign workers such as putting out signs and coordinating volunteers. What seems like a lifetime later, he has reached legendary status in Republican power circles. A veteran of the Reagan and George H.W. Bush administrations, he also worked alongside the late Lee Atwater during the 1988 campaign. Rogers co-founded the powerhouse BGR Group with former Republican National Committee chairman and Mississippi governor Haley Barbour. He currently serves on the president's cabinet at the University of Alabama and as a visiting professor.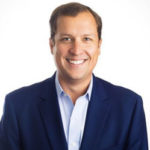 Alex Schriver, executive vice president, Targeted Victory: Schriver is a political speedboat. A former College Republican National Committee chairman, he quickly ascended to serve as chief of staff to Congressman Bradley Byrne. After navigating the treacherous waters of Capitol Hill, he took up work in the private sector where he captains a large part of Targeted Victory's strategic political work.
Amos Snead, executive vice president, Adfero: There is an unwritten rule in D.C. that you pay forward the help you received at the start of your career. Perhaps no one has taken up for young Alabamians searching for entry points onto Capitol Hill more than Snead. So much so that he even authored a book titled, "Climbing the Hill: How to Build a Career in Politics and Make a Difference." A communications expert and graduate of the University of Montevallo, he is a co-founder of FamousDC, a digital media company and social network for life inside the Beltway.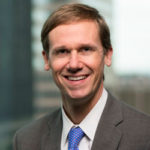 David Stewart, partner, Bradley: Stewart is a seasoned veteran of D.C. governmental affairs. The Alabama native and former Jeff Sessions staffer assists his clients on Capitol Hill and the executive branch. Stewart's practice includes advising clients on the intricacies of federal campaign finance laws. His practice fits seamlessly into the full-service approach of a law firm such as Bradley.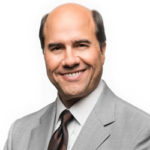 Bill Stiers, director of federal government relations, Maynard, Cooper & Gale: This University of Alabama graduate has logged more than thirty years in D.C. Stiers has worked as a congressional staffer, political consultant and as a fundraiser. He has solidified his stature in D.C. through his involvement in so many different parts of politics. Stiers' advocacy delves into the areas which matter most to the state, including national security, aerospace, biotechnology, healthcare, financial services and manufacturing.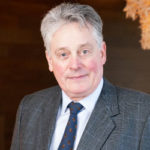 Steve Still, partner, Balch & Bingham: Still is a partner in the firm's Public Policy and Government Relations practice. He has spent decades representing clients in front of Congress and federal agencies to the point that his name is now synonymous with law firm-based federal advocacy. In addition, Still is the only attorney in Alabama who is a member of the Federation of Regulatory Counsel.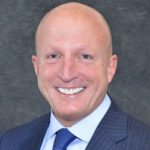 Goodloe Sutton, director of government affairs, Boeing: Few industries require a more comprehensive federal affairs strategy than companies in the aerospace and defense industries. Boeing is the world's largest aerospace contractor, employing more than 153,000 people across the U.S. It is unsurprising that the company would call upon Sutton to lead its government affairs. He has seen just about everything as a key Richard Shelby aide and member of the Senate Appropriations Committee staff.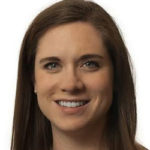 Madeline Barter Vey, senior director political and public affairs, Equinor: After gaining ample experience on Capitol Hill and in private lobbying practice, Vey now directs political and public affairs for Equinor. The international energy company employs more than 30,000 people worldwide and counts on Vey to represent it in the formulation of U.S. energy policy. She is a graduate of the University of Alabama and a member of the Alabama State Bar.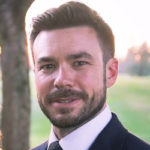 Brad Wilson, vice president, Highwood Capital: A Dothan native, and University of Alabama graduate, Wilson is a key figure in the national political and business consulting firm Highwood Capital. He specializes in fundraising and development for political campaigns and non-profits. He's a veteran political operative of the Alabama Republican Party from a time before the GOP enjoyed majority status in the state. Bolstering his impressive resume is his eight-year stint as state director for Richard Shelby.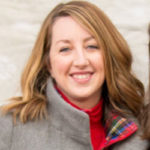 Heather Caygle, Politico: Caygle is a Congress reporter for Politico. The UAB graduate and Crimson Tide fan previously covered the Hill for Bloomberg BNA. Her byline became nearly perpetual during impeachment as she captured the story from every conceivable angle. Her frequent television appearances include C-Span and PBS.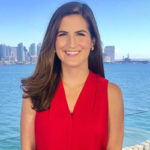 Kaitlan Collins, CNN: From Prattville to the White House press corps is quite a journey. This University of Alabama graduate has never been one to shy away from controversy. That approach has served her well and helped her become a fixture on cable news coverage. She was named to the Forbes 30 under 30 in news media in 2019. In 2018, Mediaite recognized her as the 50th most influential person in news media.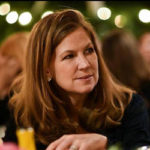 Jan Crawford, CBS: Crawford has registered a storied career in legal journalism. She is one of the news media's most prominent observers of the nation's highest court. With previous stops at the Chicago Tribune and ABC, Crawford now covers the legal system for CBS. Interviews with Supreme Court justices are rare, however, Crawford obtained two of the most notable in recent years when she sat down with Chief Justice John Roberts and the late Justice John Paul Stevens in separate interviews. Even after enjoying an abundance of fame and influence, the Baileyton native has maintained her priorities as evidenced by a profession of her love for fried okra and the Crimson Tide in her social media profile.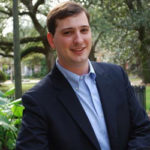 Alex Pappas, Fox News: Pappas is a senior politics editor for FoxNews.com. If there was big news on the presidential campaign trail this election cycle, Pappas probably wrote it. The Mobile native has worked at Daily Caller and has covered everything from the White House to congressional and local news and politics. Pappas has become a mainstay in D.C. news media.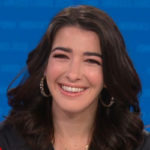 Elaina Plott, New York Times: Plott joined the Times as a national political reporter late last year. To her new audience, she quickly affirmed her reputation as a gifted writer. Plott has brought unique insight into the chaos which has ensued in D.C. the past few months. Prior to the Times, she wrote for The Atlantic, National Review and Washingtonian. The Tuscaloosa native was named to Forbes 30 under 30 in news media for 2020.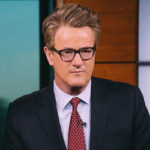 Joe Scarborough, MSNBC: A University of Alabama alumnus and former member of the U.S. House of Representatives, Scarborough has been ubiquitous in D.C. politics since the mid-1990s. Once a colleague of former Governor Bob Riley in the House, Scarborough hatched the name of his first show after hearing the slogan Riley used during his 2002 gubernatorial campaign. "Riley Country" became "Scarborough Country" on MSNBC, and a star was born. It remains to be seen what type of reception Scarborough would receive at Bryant-Denny Stadium these days. This mystery comes not as a result of a shift in his political beliefs, but rather based on the fact that he committed the unpardonable crime of getting married on the same day as the Iron Bowl in 2018. The #StopFallWeddings movement in Alabama is real.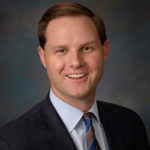 Dayne Cutrell, chief of staff, Senator Richard Shelby: Cutrell's climb of the ladder in D.C. has been textbook. The Mobile native, who played baseball at Samford University, began his career in Richard Shelby's office as a legislative assistant before becoming legislative director. He then moved on to become a top aide to Shelby on the powerful Senate Appropriations Committee. Cutrell's trajectory continues to be a steep one.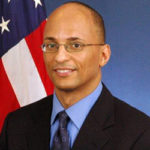 Dana Gresham, chief of staff, Senator Doug Jones: Gresham has built an impeccable resume in D.C. He served as assistant secretary for Government Affairs at the Department of Transportation, chief of staff to former congressman Artur Davis and as a staffer to former congressman Bud Cramer. A Birmingham native who attended the historic A.H. Parker High School, Gresham brings a vast knowledge of both Alabama and the D.C. machine to his job.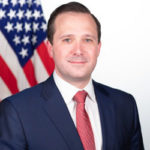 Wells Griffith, managing director and senior advisor to the CEO for energy, U.S. International Development Finance Corporation (DFC): There are some of us for whom becoming known as "Trump's climate guy" would be a career apex. For Griffith, he might as well be just getting started. Until late last year, he served as special assistant to the president and senior director for international energy and environment on the National Security Council. He made his home state proud when he boldly espoused the virtues of coal power at a European climate conference. Now at DFC, Griffith has developed the kind of staying power in D.C. which will allow him to remain on lists like these indefinitely.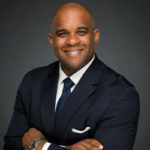 Willie Phillips, chairman, Public Service Commission of the District of Columbia: The person in charge of energy policy for the city where energy policy is made is in an uncommon position of influence. That person is Willie Phillips, and he happens to be from Alabama. A University of Montevallo graduate and member of the Alabama State Bar, Phillips is highly influential in public policy for regulatory matters for utilities and federal energy policy.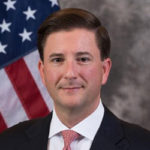 Kevin Turner, vice president and general counsel, U.S. International Development Finance Corporation (DFC): Check out this list of previous employment positions: senior vice president and general counsel for the Export-Import Bank of the United States, chief of staff to former Senator Luther Strange and chief deputy attorney general for the state of Alabama. Those all belong to Turner who is now a high-ranking executive at DFC, an agency which partners with the private sector to provide financing solutions to the developing world.
Don't miss out!  Subscribe today to have Alabama's leading headlines delivered to your inbox.