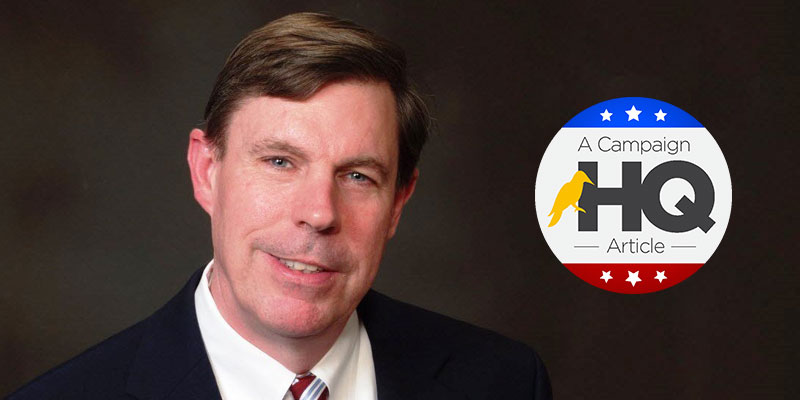 Former Jefferson County Circuit Judge Peyton C. "Pat" Thetford has announced his candidacy for Place 1 on the Alabama Court of Civil Appeals.
Thetford, a Republican, has qualified for the seat currently held by Judge Craig Pittman. Pittman has announced he will not seek re-election.
Thetford, a native of Montgomery, has resided in the greater Birmingham area for the past 27 years. He attended the University of Alabama, earning a Bachelor's degree in Commerce and Business Administration. He later graduated with a Master's degree in Business Administration from the University of Alabama at Birmingham.
Thetford graduated from the Cumberland School of Law at Samford University in 1988 and practiced civil litigation in Mobile with the firm of Crosby Saad and Beebe, and then in Birmingham from 1994 to 2015, and is currently with Wade S. Anderson and Associates, a staff counsel firm of State Farm Mutual Automobile Insurance Company.
Thetford tried and won more jury trials for this firm than any other lawyer in its history, having handled over a thousand cases and having tried over 80 civil jury trials. In 2015, the non-partisan Jefferson County Judicial Commission selected Thetford as a top-three candidate for Jefferson County Circuit Judge of the Civil Division; he was later selected and appointed as the top candidate by Alabama's Governor. In October 2016, the Birmingham Bar Association voted Judge Thetford the most highly qualified judicial candidate out of 14 Jefferson County judicial races in in its Judicial Qualifications poll.
In making his announcement, Thetford stated "I believe that my background of having over 27 years of experience as a civil lawyer and Civil Circuit Judge makes me uniquely qualified to serve as an Appellate Judge on the Alabama Court of Civil Appeals. If elected, I will bring vast experience and conservative values to the court. I will work hard to administer justice fairly and equitably, but always grounded in the rule of law."
Thetford is married to Mary Frances Thetford and is a proud father of two sons. They are members of Canterbury United Methodist Church. Growing up, Thetford had the pleasure of seeing justice in action. His father, the late William Thetford, served 17 years as Circuit Court judge for Montgomery County.
"Experienced and Proven"
(News Release/Thetford Campaign)