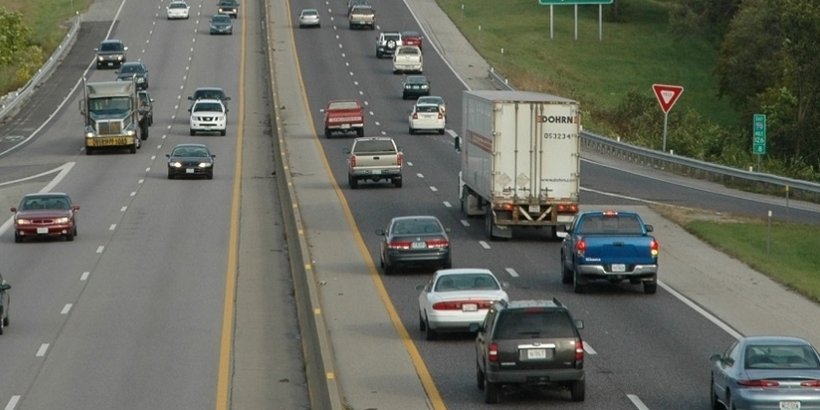 Gov. Kay Ivey announced Thursday that she has directed Alabama Department of Transportation Director Jon Cooper to expand a portion of Interstate 65 in north Shelby County from four lanes to six.
"Infrastructure development is economic development. If traffic is congested and our roads are blocked, transportation is slowed and the wheels of economic progress are slowed. As Governor, my quest is to provide Alabama's families and small businesses with every opportunity for success; this project is just the start of our statewide focus of spurring economic growth through improving our infrastructure," Governor Ivey said in a press release. "By expanding I-65 in Shelby County, we are not only meeting a long overlooked need in our state, we are also signaling that economic development is central to my administration and that Alabama is open for business. I instructed Director Cooper to move forward with this project because it is the right thing to do for the people and businesses of Alabama."
Here is a look at approximately where the lane expansion would take place.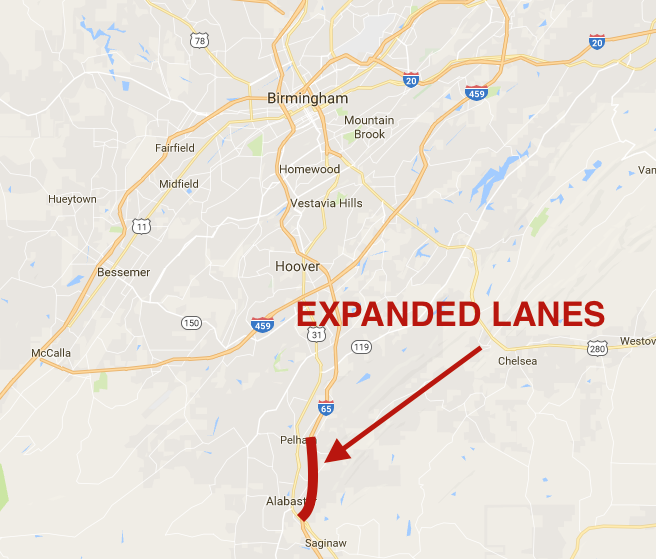 While this is only a 3.5 mile stretch of interstate, it is a very heavily-traveled one on a daily basis. According to the governor's release, approximately 93,000 vehicles travel this stretch of road each day, and 12,000 of those are estimated to be tractor trailers.
Director Cooper said, "Though this project has been on the radar for a while, Governor Ivey made it clear to me that alleviating traffic congestion across the state is a high priority for her. I am looking forward to spearheading this project, now that she has given us the green light to move forward, as traffic in this area is expected to grow to over 150,000 vehicles per day during the next 20 years."
ALDOT says it plans to start taking bids on the project before this calendar year is complete. It will cost the state between $50 and $60 million. If you travel this stretch of Shelby County interstate often, you know that it has long needed to be expanded. Now it looks like that will finally happen.
Don't miss out!  Subscribe today to have Alabama's leading headlines delivered to your inbox.