In a move that went somewhat viral, the Moulton City Police Department posted a fake mug shot on its Facebook page yesterday to show that policemen have a sense of humor too. Officer Russell Graham, who has an eye for redneck humor on a level that would make Roy D. Mercer envious, created the bogus crime post that read:
Barry Larry Terry was arrested on charges of unlawful possession of a wild raccoon and no headlamp on bicycle.
Officer Graham told WHNT 19 News "I can't tell you where it came from I was just like I was just like 'That looks like a Barry Larry Terry," he told 19 News, adding that his motivation was to connect with the citizens in a way that shows police officers are as human as anyone.
"Across the world, law enforcement officers are seen in a bad light. They're seen as robots so to speak, supposed to be serious. We were trying to project a little humor, and hopefully build a little rapport with the citizens that come across the page," Graham told the reporter.
While Barry Larry Terry's mugshot is no longer on the page, it's clear that the post accomplished its goal in building rapport, as it has more likes than the fair city has people, and the vast majority of its comments reciprocate the love.
Best of all, the updated post celebrates the fact that Barry Larry Terry's illegally captured raccoon is reveling in his new-found freedom with the throngs of other visitors at the Alabama coast. As for the bicycle, unconfirmed sources say a GoFundMe page has raised $8.34 with which Barry Larry Terry purchased a new headlamp.
No doubt, Moulton Alabama's finest are good-natured professionals that are as serious about connecting with the people of their community as they are protecting them.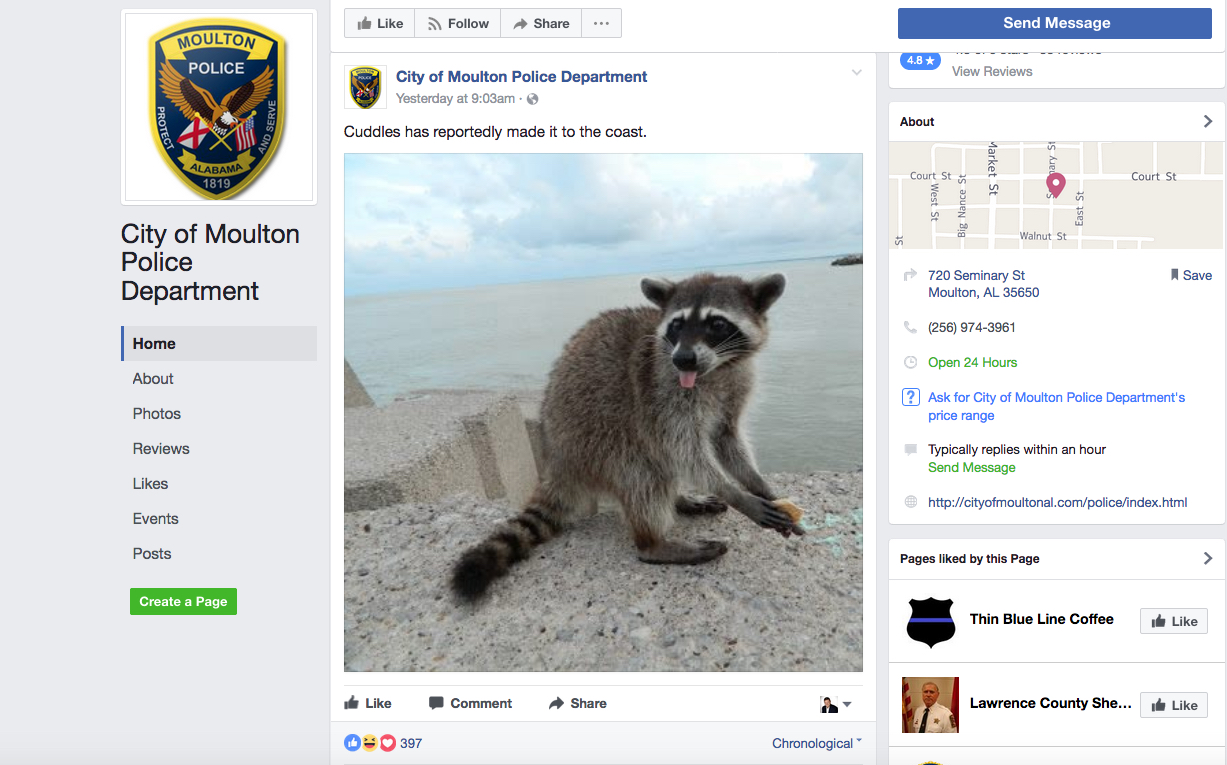 Don't miss out!  Subscribe today to have Alabama's leading headlines delivered to your inbox.