Legislature update: Day care center regulations, pay day loans and capital murder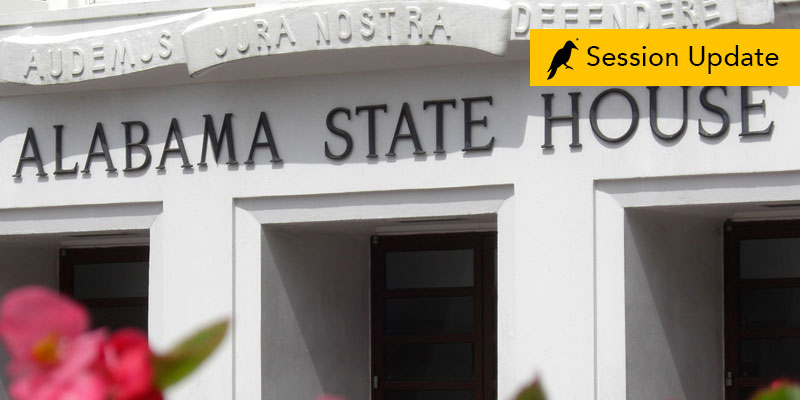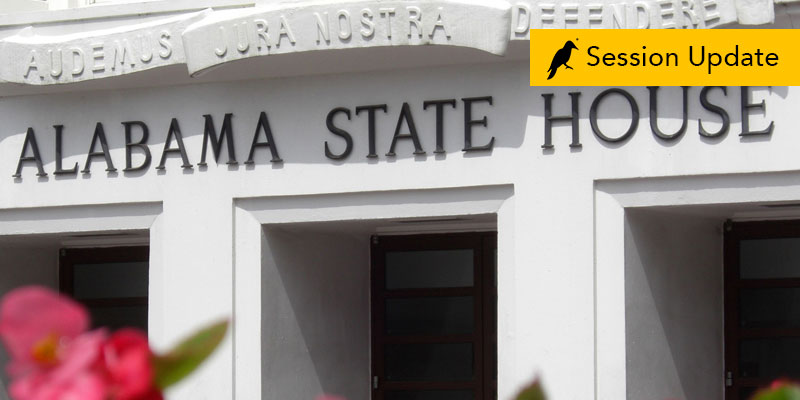 Editor's note: This is a round-up of the day's major events in Montgomery.
The Legislature on Thursday moved closer to passing a law subjecting unlicensed day care centers to more regulation, adding to the list of circumstances that can elevate murder to a capital offense and encourage the development of high-speed internet.
A powerful senator also took the latest stab at a years-long campaign to rein in pay day loan companies.
Here are Thursday's major developments:
The big story: The state House of Representatives voted 86-5 in favor of legislation to make it harder for day care centers to become exempt from existing regulations.
The bill also would add additional reporting requirements.
"It will be a giant step forward," the bill's sponsor, Rep. Pebblin Warren (D-Tuskegee) told the Montgomery Advertiser after the vote. "Because they'll know someone is looking."
Under current law, church day cares and those affiliated with religions are exempt from licensing requirements. The Advertiser reports that the Department of Human Resources monitors only about half of the state's 1,934 day cares.
Momentum for new regulation has gained steam amid a string of recent injuries and deaths at unlicensed facilities, including a 2015 incident at Montgomery's Sunny Side Day Care in which more than 80 children became ill with staph infections caused by spoiled food, according to the Advertiser. In addition, a 5-year-old child died in August inside a van operated by a Mobile day center.
Under the bill passed by the House, exempt day cares would have to provide the Department of Human Resources with fire and health inspection records, information about employees' criminal records and proof of property insurance.
The agency also would be able to inspect exempt day cares if there is reason to believe child safety is at risk or if the center fails to comply with records requirements.
Warren originally proposed requiring annual inspections, but lawmakers this week amended the bill to require the center to provide notice of operation to fire and health departments each year.
House Speaker Mac McCutcheon (R-Monrovia) told the Advertiser it was a "good compromise."
The bill now moves to the Senate.
New capital crime: Killing someone could become a crime punishable by the death penalty if it occurs in front of his or her child, under a bill passed by the House, according to the Associated Press.
Murder charges can be upgraded to capital murder for a variety of reasons under current state law, including killing during a robbery, burglary, drive-by shooting or rape. Killing a child younger than 14, killing a law enforcement officer and hiring someone to commit murder all also are capital offenses.
The bill passed Thursday on a 77-17 vote would make it a capital offense to kill someone "with knowledge of the presence of a child under the age of 14 years."
It is part of the Republican agenda for the 2018 legislative session.
The bill now moves to the state Senate.
New push to regulate pay day loans: A bill introduced by state Sen. Arthur Orr (R-Decatur) would give borrowers more time to repay their loans, according to AL.com.
Payday lenders currently can set the terms of loans from 10 days to 31 days and can charge a fee of up to 17.5 percent of the principal. That means, according to the website, a 14-day loan would have an annualized interest rate of 455 percent.
Under the legislature proposed by Orr, the loan term would be set at 30 days.
"In the process, we cut the rate from over 400 percent to a little over 200 percent," Orr said at a news conference, AL.com reported.
Sens. Bill Holtzclaw (R-Madison), Phil Williams (R-Rainbow City) and Rodger Smitherman (D-Birmingham) are co-sponsoring the bill, which has the support of the Southern Poverty Law Center, as well as the mayors of Mobile, Montgomery and Tuscaloosa.
The bill will be considered by the Senate Banking and Insurance Committee.
Rural broadband: The Senate passed a bill that would encourage development of broadband in rural parts of the state.
The Alabama Rural Broadband Act, which passed 29-0, would provide a 10 percent investment tax credit and sales and use tax exemptions to companies that build qualified broadband telecommunications network facilities in underserved areas of the state. All incentives would expire in five years, unless renewed by the Legislature.
"In the 1930s the infrastructure challenge was electricity, and in the '60s and '70s it was ensuring rural areas had clean drinking water," the bill's sponsor, Sen. Clay Scofield (R-Guntersville) said in a statement. "Expanding access to broadband internet is the infrastructure challenge of our day. We must ensure that all Alabamians have an opportunity to succeed in the digital economy."
Scofield added, "Currently, thousands of families and businesses in rural Alabama are without access to fast broadband. That's unconscionable."
The Legislative Fiscal Office projects that the bill would cost the Education Trust Fund up to $20 million a year from fiscal year 2019 through fiscal year 2024.
Scofield pointed to a World Bank study in 2015 indicating that a 10 percent increase in broadband penetration could increase economic growth by 1.2 percentage points and that doubling internet speeds could boost gross domestic project by three 10ths of a point.
"Students, families, and business owners in rural Alabama desperately need fast broadband internet," Senate Majority Leader Greg Reed (R-Jasper) said in a statement. "Senate Republicans are committed to making sure that all of Alabama thrives as our state economy continues to grow."
The bill now moves to the House.
Tweet of the day:
House approves watered-down day care regulation bill https://t.co/kAdz77jbQe #alpolitics pic.twitter.com/7qf2n2hbrZ

— WSFA 12 News (@wsfa12news) February 1, 2018
Brendan Kirby is senior political reporter at LifeZette.com and a Yellowhammer contributor. He also is the author of "Wicked Mobile." Follow him on Twitter.