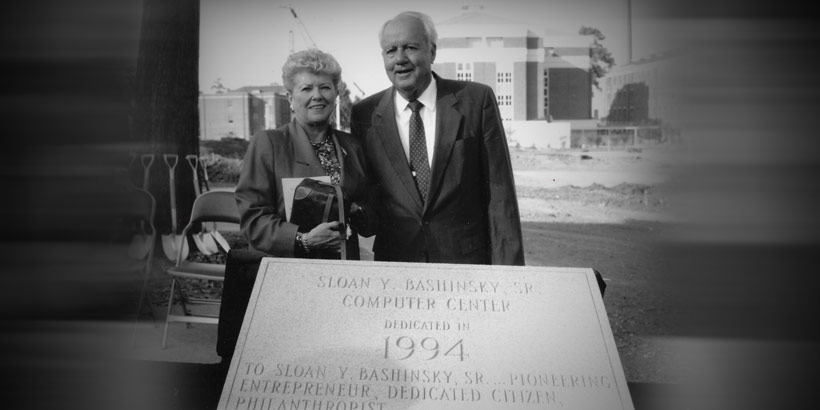 BIRMINGHAM, Ala. — There are some people that donate large sums of money because it will bring them positive publicity and notoriety, and then there are those who do it because they care about making an impact. Many Alabamians might not have heard of Joann Bashinsky, but her decades-long record of serving others both personally and financially means more to her than any recognition.
Mrs. Bashinsky currently resides in Birmingham, Ala. and spends most of her days figuring how she can give back to her community. Over the years, she has donated to more causes and institutions than one could count. With her Torch-Bearer's Sunday School Class at Mountain Brook Baptist Church, she has served as a medical apartment volunteer at UAB, provided Christmas presents to underprivileged families, and provided school supplies to needy children. Separately, she has donated large sums of money to some of the state's most prominent academic institutions.
At the University of Alabama, she donated the funds to create and maintain the Bashinsky Computer lab. "The generosity of Mrs. Bashinsky has significantly impacted the College and our students," Culverhouse College of Commerce Dean Kay M. Palan wrote." Her vision and commitment to supporting the college's learning technologies is unmatched and demonstrates forward-thinking about the role technology plays in higher education."
Similarly, her gifts to Samford University have received widespread acclaim and helped faculty and students alike. Over the years, she and her late husband Sloan Bashinsky have donated over $16.5 million to the school. Through the Samford Legacy League, she has contributed to scholarship funds of students of high financial need who would not otherwise be able to attend.
"Those of us at Samford recognize and appreciate the tremendous ongoing support we receive from Mrs. Joann Bashinsky," wrote Samford VP of University Advancement W. Randall Pittman. "This generous support has enable many young people to grow in their intellect, creativity, and faith as they passed through here on their way to a life time of service."
But while Mrs. Bashinsky take great pride in helping all of those groups accomplish their goals, her true passion is in helping children any way she can – especially making sure that any child that wants to go to college has that opportunity.
"I'm proud that I send a lot of children to college. Any child here that wants to go to college, I'll help them," Mrs. Bashinsky said.
But those strong words are definitely backed up by her actions. Her late husband started scholarships for Golden Flake employees' children through the Bashinsky Foundation. Mrs. Bashinsky described her late husband as a very generous man. When he passed, she said it was her turn to "pick up the ball and run with it." To this day, she has continued to see his work through, and has personally donated more than $1 million dollars in scholarship money.
"When I was growing up, my parents weren't able to send me to college. But ever since I've had a dollar, I'd send a child to school to better their education," she said. Right now, she is personally helping put three separate individuals through Samford.
Perhaps more impressive than all of the financial contributions is Mrs. Bashinsky's work with children at Big Oak Ranch.
Big Oak Ranch is an Alabama-based "christian home for children needing a chance," founded forty-three years ago by John Croyle. Over 2,000 children have called Big Oak home, and the organization takes no and no federal money. Therefore, it relies solely upon the generosity of individuals like Mrs. Bashinsky.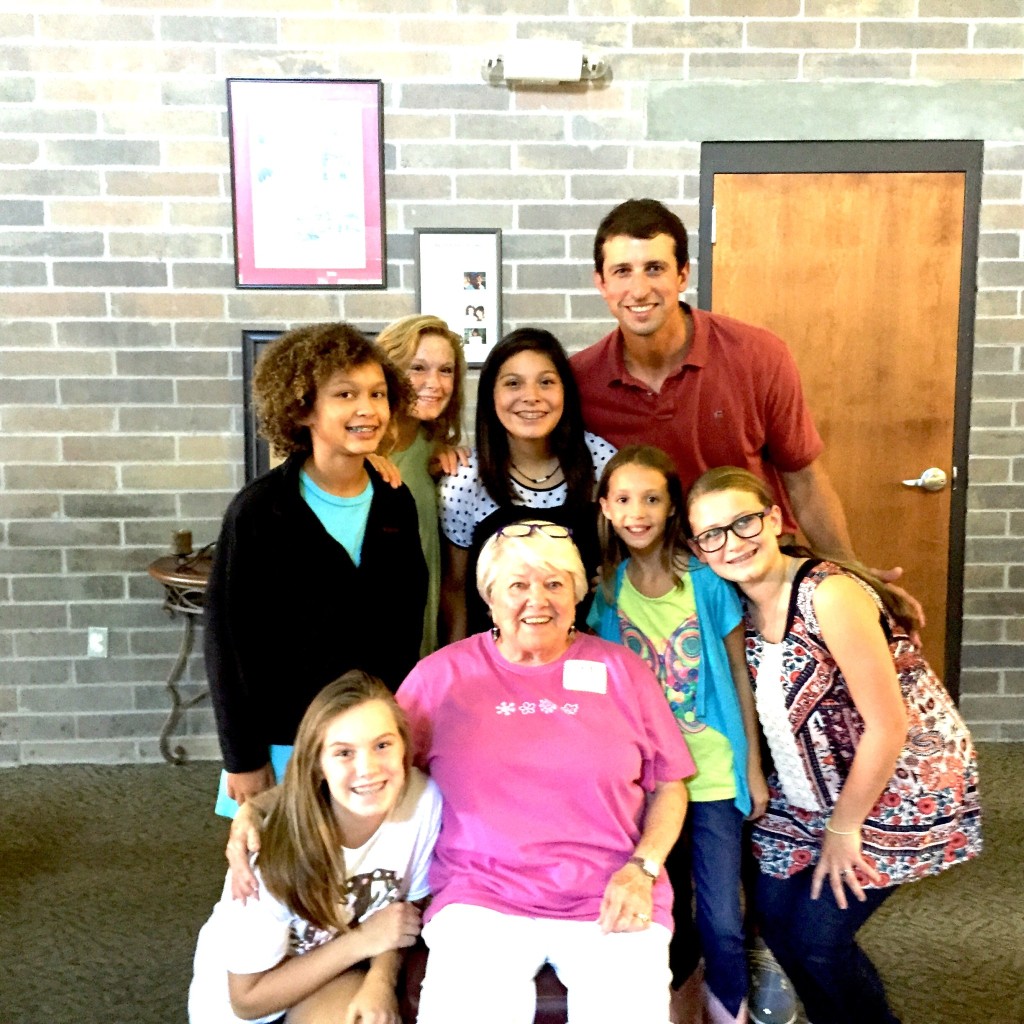 "Children are dropped off at the Ranch by parents who either can't afford them or don't want them. These children just need a second chance, so I help them," she said.
When John Croyle first approached Mrs. Bashinsky at the Golden Flake office with his plans for Big Oak, she was immediately impressed, and told him she planned to double the initial donation plan. She founded the Women's Auxiliary with Phyllis Hoffman to provide items for the children in order for them to live a normal life.
In 2006, she began personally planning a designing a boutique for the girls, so that they could shop for clothing, make-up and accessories just like any other young child. In a short matter of time, the old Big Oak warehouse was revamped and converted into a marvelous shop.
"There's not a place in Birmingham that you can find anything like it. It has everything: clothes, makeup, shoes, records, you name it," she said. The store even includes a section for even younger girls, known as "Boutique Too."
But there is a catch; the girls do not just get to go into the store just because they are a Big Oak resident. Mrs. Bashinsky instituted a points system, wherein the children had to acquire points from good grades, good deeds and memorizing Bible verses to make their purchases with.
After the opening of the boutique, the boys immediately wanted one for themselves, and Mrs. Bashinsky got right back to work. The boys got their own shop, called "Outfitters" designed in the style of a Bass Pro Shop. There, the kids can use their points to buy toys, games, and even outdoor items like Kayak boats.
Over the years, Mrs. Bashinsky has enlisted the help of celebrities to aid with her Big Oak projects. People like singer Taylor Hicks, former Alabama and NFL Quarterback Joe Namath, and celebrity chef Paula Dean have come to help with their time and their money.
For Mrs. Bashinsky, it does not end with the money. During her time helping with Big Oak, she has made a personal investment in each child and knows them all by name.
Former Alabama/NFL Quarterback Brodie Croyle, who is the son of Big Oak's founder, could not think more highly of Mrs. Bashinsky's contributions.
"There's a whole lot of people that get involved with Big Oak Ranch, but Mrs. B is truly committed. She is passed involved; she is truly committed to our children," Brodie Croyle said. "A lot of people just write a check and move on, but she is 100 percent involved. She knows them by name, she knows when their birthdays are. That's why they call her Mama B."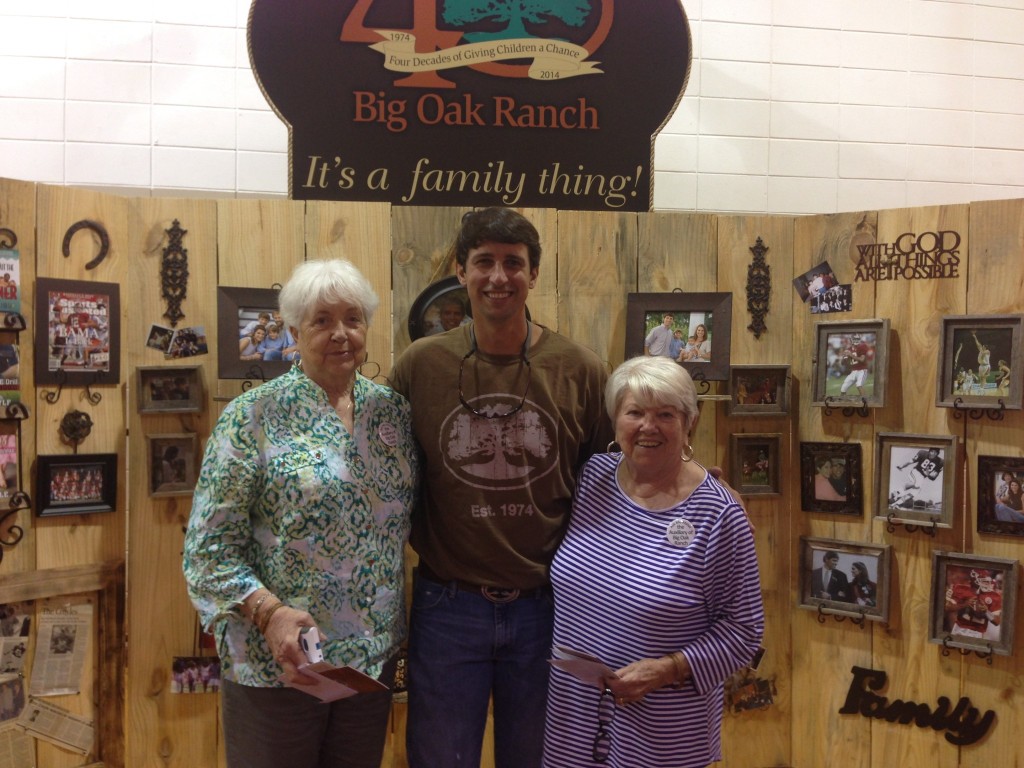 With her love for all of the children, "Mama B" has made a constant effort to make sure that she treats them all the same. "I didn't do for one that I didn't do for another," she said.
Croyle agreed, and said that she's shared with so many kids that it is hard to keep track of them all. ""When she says she can't pick a moment, it's because every time she's with them there is a moment," he said. ""Our kids know when somebody cares, and our kids know when someone is actually listening. Kids gravitate towards that. They couldn't care less how much money you donated – they want to know that you care."
At the core of Mama B's generosity and love for kids is her deep Christian faith. "I've been a christian all my life. My mother always said that anytime the doors of the church are open, I was to be in it," she said.
Croyle noted that Mama B knows that it has nothing to do with her, or anyone else; it has to do with God. ""God has given us a great opportunity, and God has given us great people like Mrs. B that allow us to sow those seeds. But we all know that the only true change is through God Almighty," he said.
Her faith is so strong, that it has even had an impact on her caretaker, Mrs. Pauline. ""We've talked about so many things that I don't think an employee would talk about with another employer," she said. "She has always been there for me. By the love in her heart, she's always come to my rescue."
Mrs. Pauline has worked for the Bashinsky family for over thirty years. "We've had out ups and downs," she said. "But by the grace of God, we've worked it out," she said. To this day, the two go to church together every Sunday: service and Sunday School.
Despite getting older, Mrs. Pauline thinks that Mama B has only gotten more generous with age. Croyle agreed. "You're not gonna be able to slow Mrs. B. down," he said.
With all the love and generosity, Mama B has gained a reputation for being a straight shooter. "You never question where you stand with Mrs. B.," Croyle said. Pauline also added that Mama B is not afraid to tell you when she is none too pleased. ""When it is not done right, you will hear from her, you can count on that," she said.
But in the end, her mind is always on what is best for "her kids," and she always needs more help with her Big Oak ventures. "We need more members," she said. "More members will really help us support these children."
Don't miss out!  Subscribe today to have Alabama's leading headlines delivered to your inbox.