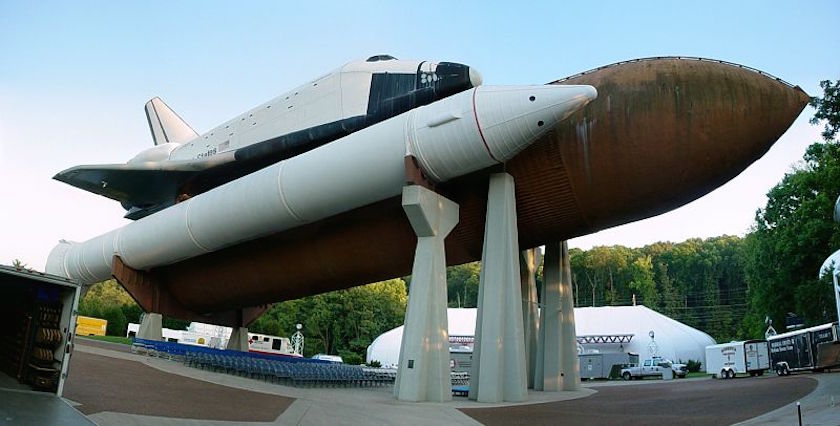 HUNTSVILLE, Ala. — Huntsville, the home of NASA's Marshall Space Flight Center, Redstone Arsenal, and countless defense contractors, is the best city in the South for Science, Technology, Engineering, and Math (STEM) job pay, according to personal finance website SmartAsset.
Huntsville, where workers in STEM-related fields make an average of $87,838 annually, came in 15th nationally on the ranking.
15. Huntsville, Alabama
Top three STEM jobs for pay: physicist ($108,110 per year), aerospace engineer ($108,100), materials engineer ($107, 870).
Notable STEM employers: Alamanda Polymers, DESE Research, Dynetics, Stratolaunch Systems, Redstone Arsenal, NASA.
With the presence of the Redstone Arsenal, where the Army tests and develops many of its missile programs, the Cummings Research Park, which is the second largest science and engineering research park in America and NASA's Marshall Space Flight Center, Huntsville is the STEM capital of the south. There are ample opportunities for engineers and scientists in the region, with STEM jobs paying an average of over $87,000 per year.
Here is a breakdown of the top 15.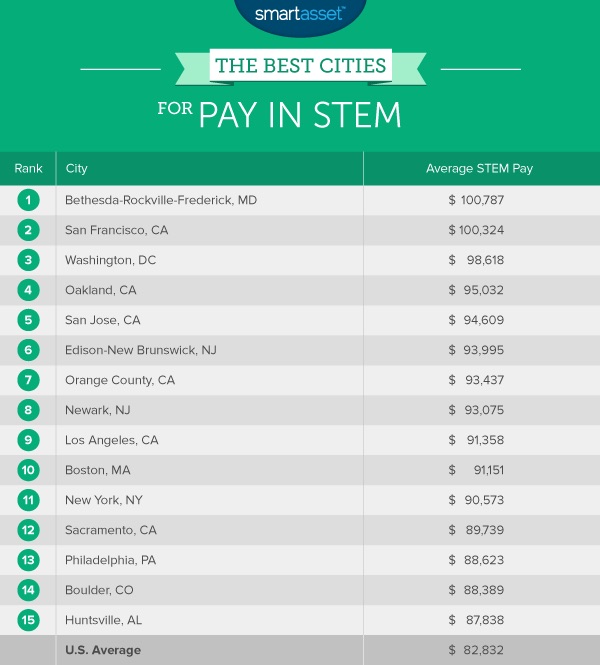 SmartAsset said STEM jobs are particularly important because the time and education required to to be qualified for employment at STEM-heavy companies, such as many of those found in Huntsville. The website used census data to find the pay of 40 different STEM related jobs, ranging from computer programming and nuclear engineering to wildlife biology, but leaving out medical field jobs, which aren't normally considered to be part of the STEM sector.
Huntsville was also recently named the best city in the country for engineers due to the city's large number of high-paying engineering jobs.
---
Like this article? Hate it? Follow me and let me know how you feel on Twitter!

— Elizabeth BeShears (@LizEBeesh) January 21, 2015
Don't miss out!  Subscribe today to have Alabama's leading headlines delivered to your inbox.