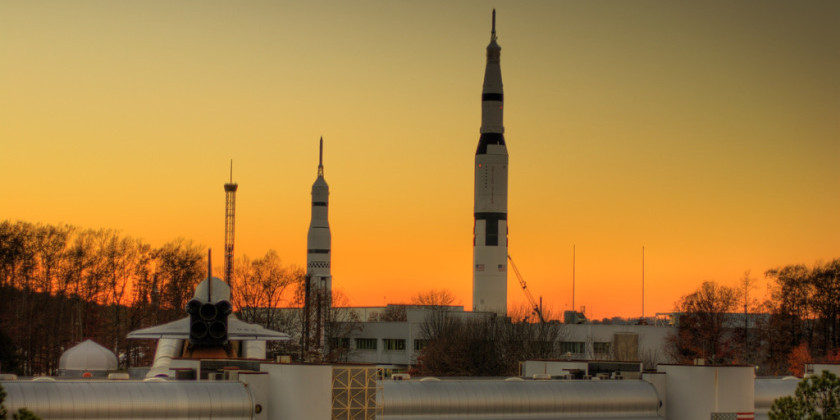 HUNTSVILLE, Ala. — According to a recent analysis by NerdWallet, Huntsville, Ala. is the best city in America for graduates in the STEM fields.
In garnering the top spot, the rocket city beat out well-known tech areas such as California's Silicon Valley and North Carolina's Research Triangle.
NerdWallet notes that the unemployment rate for STEM workers was 2.3% in June 2015, compared to the 5.3% overall rate nationwide, according to the U.S. Bureau of Labor Statistics (BLS).
BLS numbers also show that STEM grads are earning sizeable paychecks. The average STEM salary was $85,570 in 2014, compared with $47,230 for all jobs.
To create its list, NerdWallet analyzed the nation's 330 largest metro areas. The website also examined the most recent federal data available from the BLS on salaries, concentration of STEM jobs and unemployment rate, as well as U.S. Census Bureau data on the cost of median monthly rent in each location.
Here is what the analysts said about Huntsville's number one ranking:
Huntsville, near the state's northern border, has a lot to offer STEM grads. The city has the lowest median monthly rent in our top 10 ($718 a month in 2014) and boasts higher-than-average STEM salaries.

Of the 330 cities we analyzed, the average STEM salary was $84,222; in Huntsville, it was $95,150. About 29,000 people work at Cummings Research Park, a science and technology hub that encompasses nearly 4,000 acres. Dozens of Fortune 500 companies have a presence at the research park, including AT&T, IBM and Comcast.

Huntsville stands out in particular for its opportunities in aerospace and defense. The research park hosts the Boeing Co., United Technologies, Lockheed Martin, General Dynamics, Northrop Grumman and Raytheon.

The Huntsville area is home to the Army's massive Redstone Arsenal, which employs over 35,000 people, many in the science and engineering fields. NASA's Marshall Space Flight Center is located on the grounds of the Redstone Arsenal and is the area's third-largest employer.
Other cities in the top ten are:
1. Huntsville, Alabama
2. San Jose, Sunnyvale and Santa Clara, California (Silicon Valley)
3. Boulder, Colorado
4. Seattle, Bellevue and Everett, Washington
5. Durham and Chapel Hill, North Carolina (The Research Triangle)
6. San Francisco, Redwood City and South San Francisco, California
7. Kennewick and Richland, Washington
8. Palm Bay, Melbourne and Titusville, Florida
9. Trenton and Princeton, New Jersey
10. Austin and Round Rock, Texas
NerdWallet's complete examination and list can be found here.