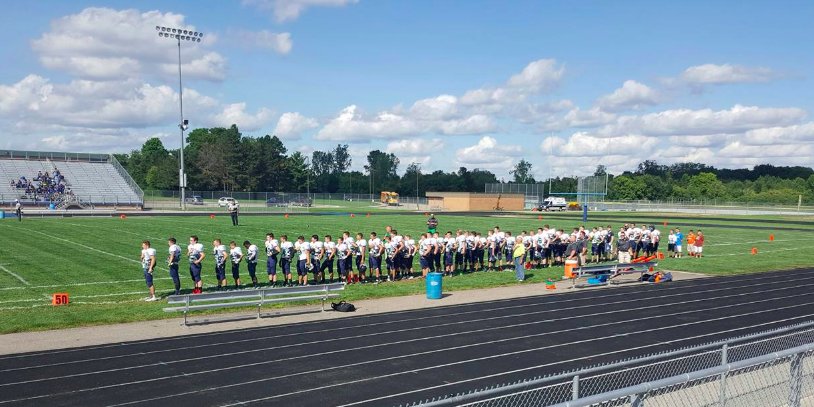 The Lapeer High School freshman football team is off to a fast start this year, going 3-0 with an average margin if victory just shy of 30 points. But the team's best showing of the year may have come off the field — or at least outside the lines.
Prior to their second game of the year, in which they ultimately blew out Carman-Ainsworth High School's freshman squad 34-7, the teams were informed that the National Anthem would not be played before the game.
While it's unclear if the decision was a technical snafu or a purposeful snub, it came at a time when a national debate was raging over the Anthem and flag. Perhaps most notably, San Francisco 49ers quarterback Colin Kaepernick refused to stand for the National Anthem in protest of what he described as unjust treatment of minorities in the United States. Other players have joined in the protest since then.
RELATED: Liberals using Kaepernick protest as 'flash point' to eradicate 'racist' National Anthem
So how did the Lapeer Lightning respond to the news that the National Anthem would not be played?
They lined up, faced the flag, placed their hands over their hearts, and sang the Anthem themselves — a cappella.
Here's how one of the player's mom described the scene in a Facebook post that is spreading quickly on social media:
Amazing class demonstrated by Lapeer Lightning Freshmen football team!!! After we were told per the Carman-Ainsworth announcer they won't be playing the pre-game national anthem, our team stood proud, saluted the flag and sung it themselves, our crowd stood with them for every note! Very proud to be a Lightning Mom tonight!!
Don't miss out!  Subscribe today to have Alabama's leading headlines delivered to your inbox.