You know the place – a dominant courthouse, a few oak trees, a park and a few businesses with storefronts along a sidewalk that is sheltered by awnings. Perhaps there is a post office, two or three churches, a museum or a library. Throw in a handful of offices, a diner or a coffee shop, and you have a small town downtown district.
They are scattered all throughout Alabama and serve as the primary junction in places like Eufaula, Ozark, Demopolis, Winfield, and Cullman. Some are weathering hard times as commerce has shifted beyond downtown to lower cost outposts along the highways—like the Walmart Supercenter or malls with Applebee's and Buffalo Wild Wings.

Welcome to Opelika
In East Central Alabama's Lee County, the city of Opelika is reversing that trend and making downtown the place to be. Opelika, a city with a population pushing 30,000, has a traditional, small-town Alabama downtown, but with a railroad corridor and two adjacent avenues at its northern boundary.
Opelika is often overshadowed by its sister city Auburn to the west with its well-known university and status as a destination during college football season. But with an economy that has benefitted from the presence of nearby Auburn University, Opelika has started a different trend and is growing from within by revitalizing its downtown.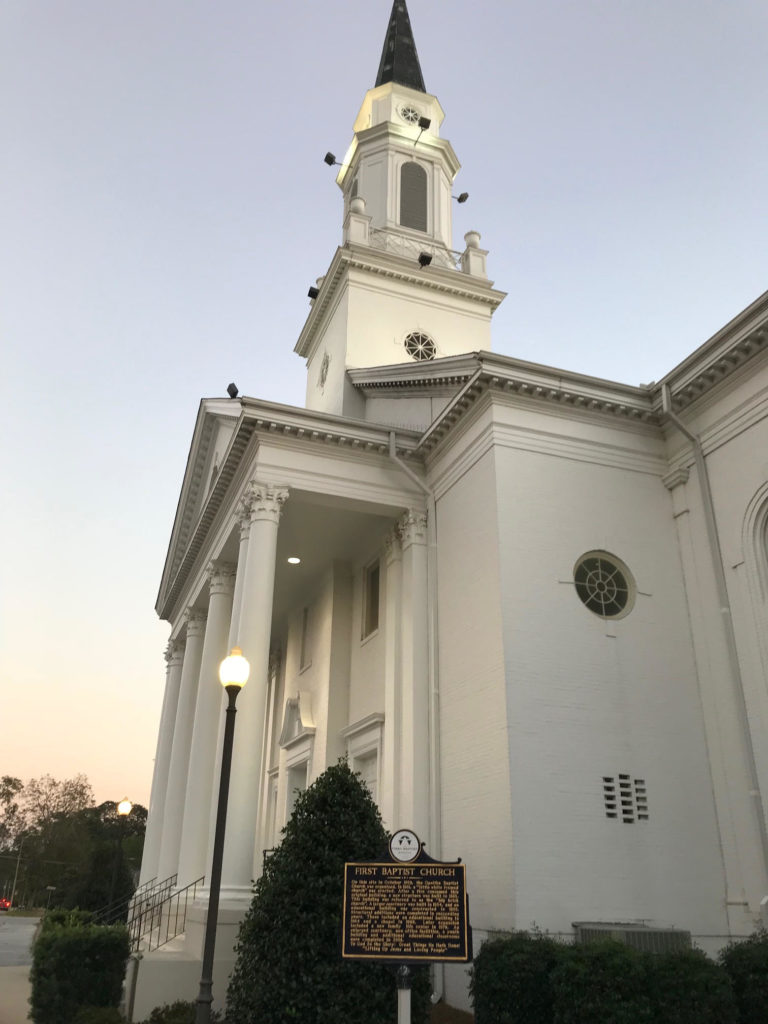 Long-time Opelika resident Glenn Buxton, a 50-year veteran of the radio business who now serves as the director of the local museum, explains how Opelika resurgence has become noticeable in just the last several years.
"Even as late as 2010, there was nothing going on downtown until they started revitalizing the downtown restaurants," he said in an interview with Yellowhammer News. "Now, there are people living downtown. You got all the restaurants. The parking lots are filled all the way up to where we are even at night. You have a lot of activities going on."
"From 2009 back, you could take a rock and throw it down that street and not hit anybody," Buxton added. "And of course, a lot of the stores were in bad shape."
After 5 p.m. on weekdays and the entire weekend, activity ceases in many a downtown. After working hours, people migrate out to their homes on the edge of town, out in the country and away from the blocks surrounding the courthouse square.
That trend had reversed for Opelika. While many of its establishments close shop after business hours, there are also businesses that start the day around the same time. Restaurants, bars, a brewery and now a distillery maintain the downtown's pulse late into the night hours.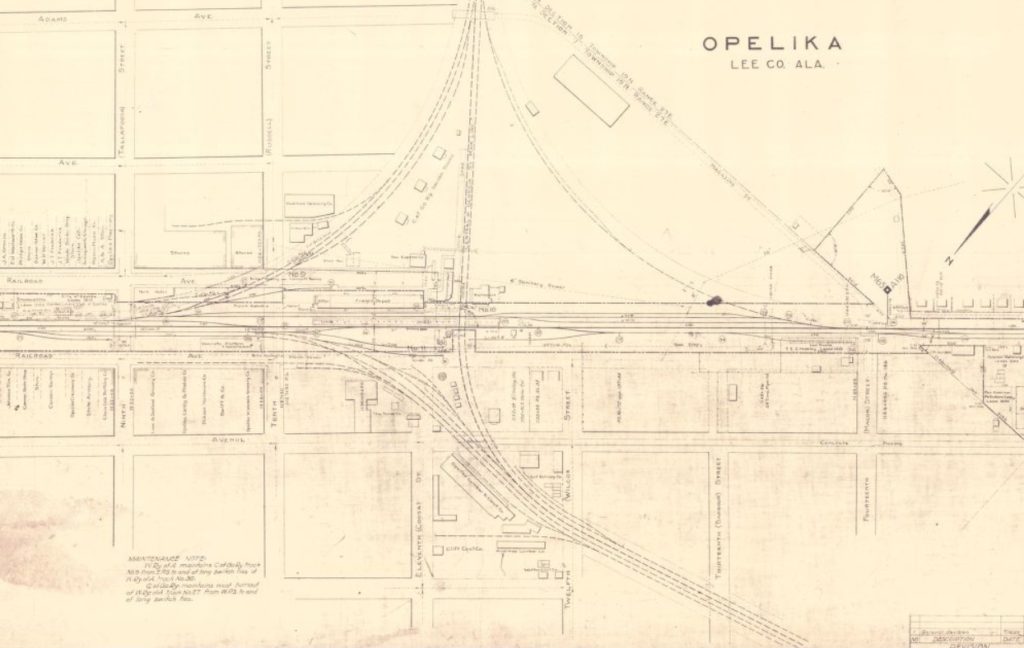 A decades-long process
Getting to this point was a gradual process that goes back decades. Opelika Mayor Gary Fuller estimates the first steps took place under his predecessor former Mayor Bobby Freeman in the mid-1990s. Freeman's successor Mayor Barbara Patton continued the effort, and the transformation is still taking place today.
"Toward the end of [Freeman's] term, we started our first streetscape project," Fuller explained to Yellowhammer News. "It was Courthouse Square, where the fountain is. Then we did some other streetscape downtown. We did a couple of blocks – underground utilities, landscape, new sidewalks. And then when I got here in 2004, we did several more streetscapes projects."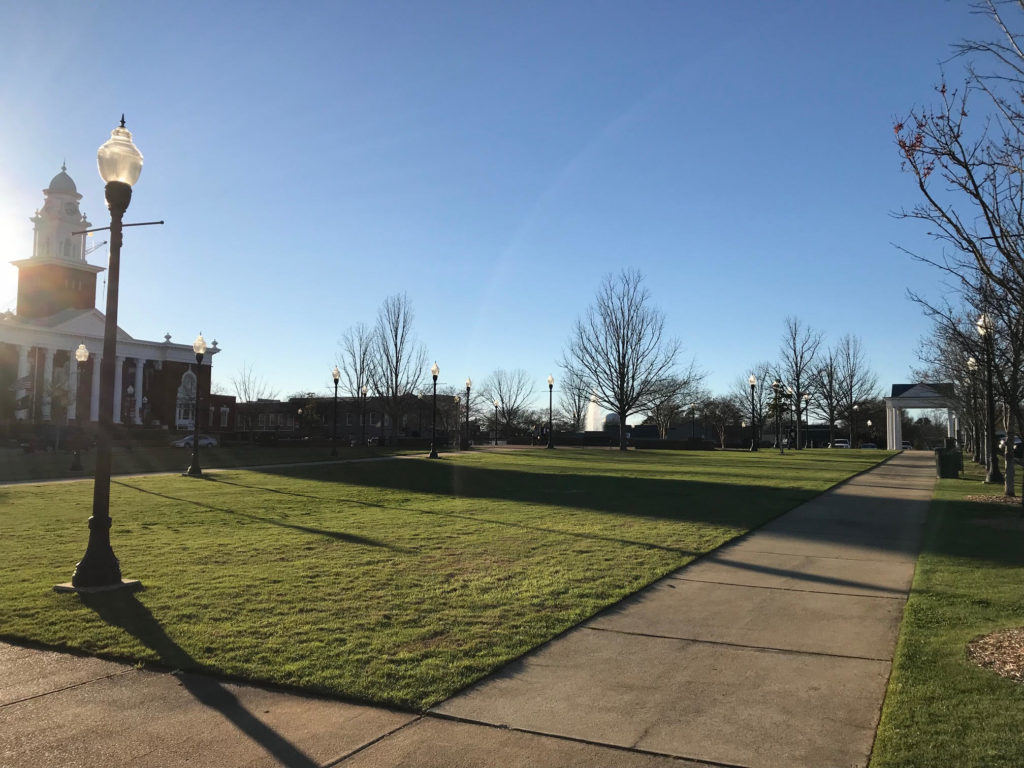 What happened next Fuller suggests was something of an attitude adjustment by the downtown business owners. Initially, he explained the attitude seemed to be the businesses were downtown were something of a hobby for their owners. However, once they realized these businesses could be profitable, things started to change.
"We had some entrepreneurs come in," he said. "They wanted to make some money. They were motivated by profit. They had a mortgage. They had a car payment. They had children in college. They wanted to make some money, so that changed that business atmosphere. So then, we got these great restaurants."
The Marsh Collective
Fuller says the Irish Bred Pub, an establishment on the edge of the downtown district by the railroad, sparked his downtown's resurgence.
The Irish Bred Pub (not to be confused with its franchise in Montgomery on Dexter Avenue that started that downtown's revitalization) replaced an old drug store. The two-story gastropub has a balcony that wraps around a street corner and has an interior that is outfitted with mahogany to give a classic look.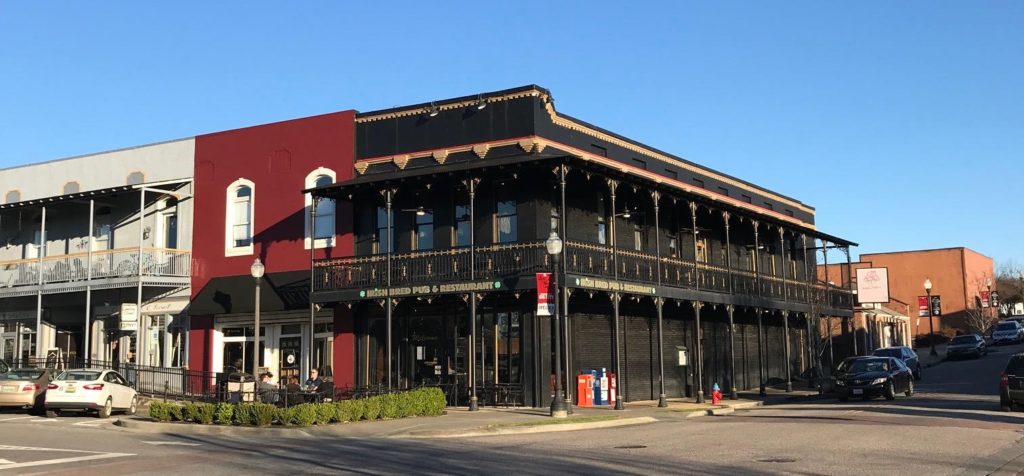 Fuller credits local developer John Marsh the Irish Bred Pub's interior and many of the other revitalized elements in Opelika.
Marsh, who Fuller describes as a "young entrepreneur," is the owner of J Marsh Enterprises, Inc., a company that is in the business of—as Marsh would say—redemptifying historic spaces.
"We've done 185-plus houses and buildings and ten blocks, so we've dedicated a good portion of the last 20 years to redeeming this small patch of ground," Marsh said. "I grew up in Opelika. It's been my home for about 30 years, and we believe there is something powerful about redeeming cities. So we've renovated all these downtown buildings and residential houses in an effort to make a difference.
"We believe that when you save historic structures, it makes a generational difference," he added. "We know that Opelika's blessed with some great historic structures. In fact, it's our Mount Rushmore in so many ways. It's something unique for us to have the type of historic downtown we have with historic districts that are in such beautiful condition."
Marsh said his 50-year vision for Opelika has opened up other opportunities for his business, which include Stanford, Ky., Winter Haven, Fla., Bloomfield, Ky. and Albany, Ga.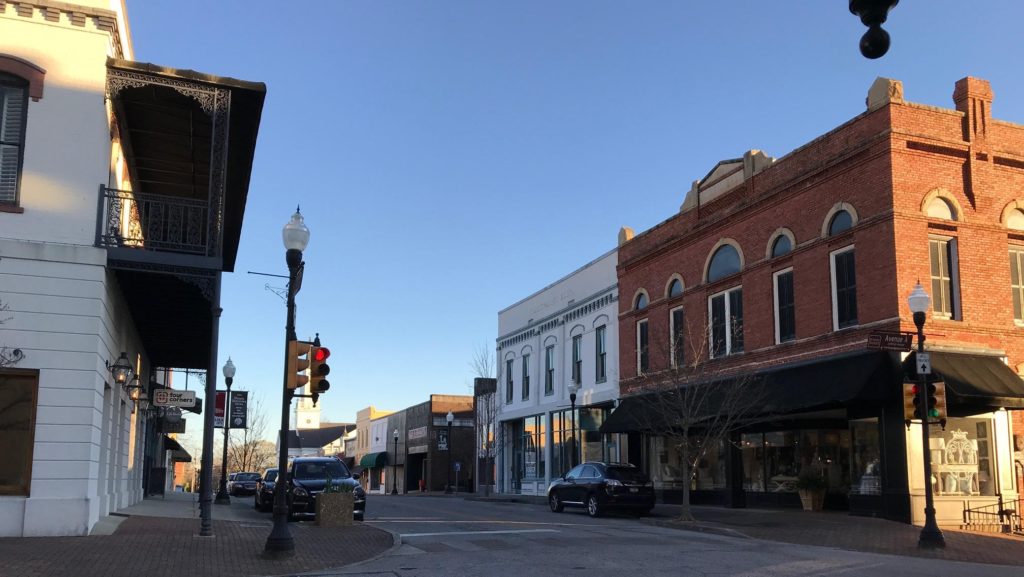 "We believe it is such a huge part of our opportunity to have Opelika flourish for the next 50 years," he added. "That's our dream. How do we help our city flourish for the next 50 years? We learned that by slowly doing the work, and we stored a huge vision we have for our downtown and for this area. Then secondly, it opened up the door for us to help cities all around America. We have seven cities that have different patrons with portfolios of up to $100 million that we helped through our consulting company that we helped steward whole towns."
Critics of downtown revitalization projects cry gentrification, wherein the city improvements attract more affluent patrons and residents, with the effect of displacing lower-income people. Marsh says that is a faulty label for his efforts.
"People say, 'Well, is this gentrification?'" he said. "We kind of coined our own word. We say, 'No, we do redemptification.' And that's the creative work of redeeming a place to its intending beauty or glory. We have a different mindset about this type of work, and we paid the price over 25 years to learn with our own money."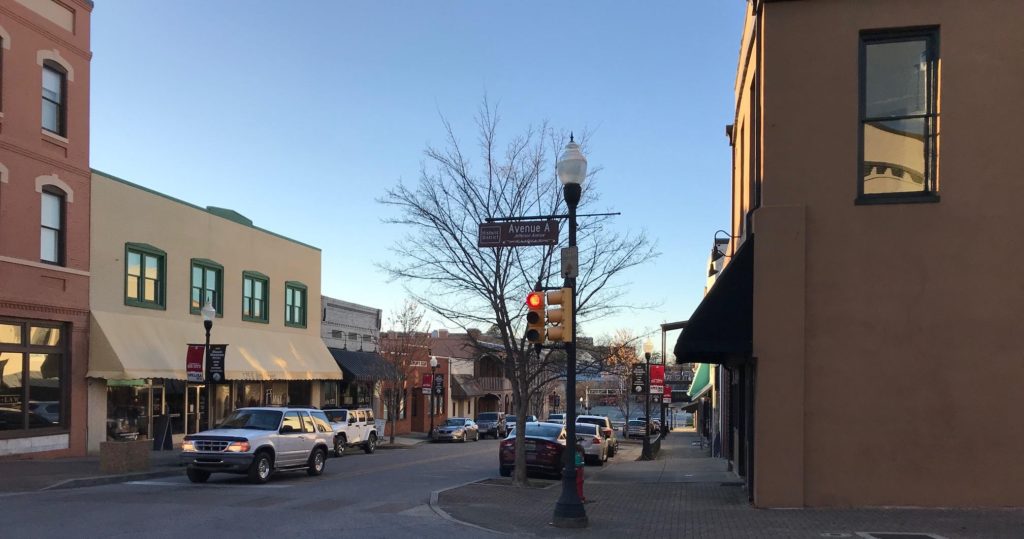 Marsh seeks to break the cycle of cookie-cutter development, which has plagued a lot of places in Alabama – strip malls with chain restaurants that offer a near-identical experience, be it in Tulsa, Okla. or Lakeland, Fla.
"Opelika has got a bright future – smart folks trying to do good work in the world and uniqueness," he said. "Nobody ever goes to a city and says, 'I had the most amazing dinner. I went to this town.' 'How was it?' 'Well, it was Ruby Tuesday's.' Nobody says that. We only celebrate uniqueness and to be honest with you, that's one of the benefits of downtown Opelika. It's not loaded with a bunch of chains that have the same experience as anywhere else in America."
The formula
As Fuller had said, the business owners' attitudes have a lot to do with the character of the downtown. Marsh says the first ingredient to set that tone is the culinary offerings.
"That's in the hearts of the people that are running the businesses," he said. "Businesses – you reproduce who you are, not what you want. Those are the operators who are creating. We realize food is powerful. Most town revitalization, we always start with food."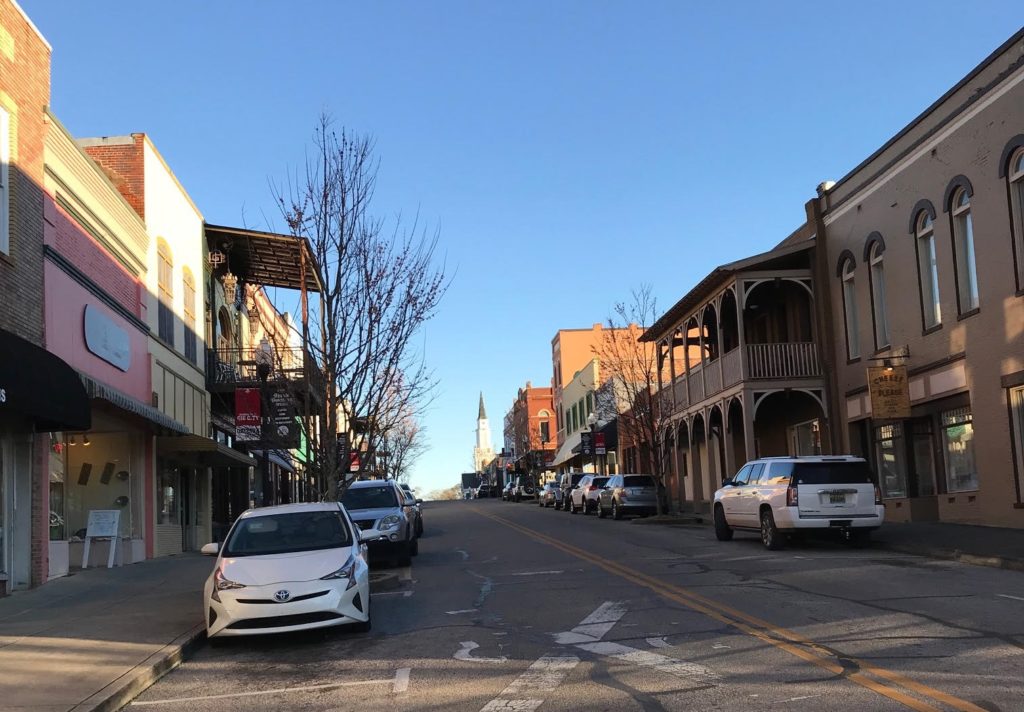 "We know we can get people to drive through the worst part of town for good barbecue," he added.  "Food moves people. We use food as the primary starting point for building communities."
The other elements beyond food he says are the overnight stay options, the specialty shops and retail and the residential component.
"We think we can bring people in from one gas tank away," Marsh explained.
Beverage attractions
Two of downtown Opelika's "unique" offerings, the John Emerald Distilling Company and the Red Clay Brewing Company, are side by side on the north edge of the city's downtown.
The John Emerald Distilling Company is a father-son team that released its first whiskey in 2015. That was a historic occasion given Alabama's embrace of prohibition long before the rest of the country.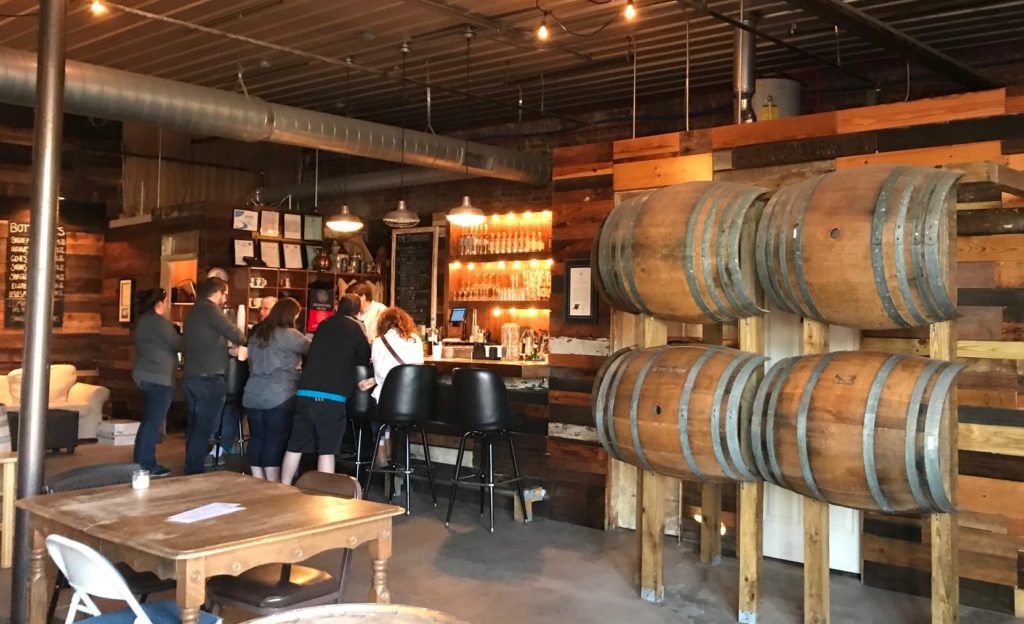 "They distilled the first legal whiskey made in Alabama since before prohibition," Mayor Fuller explained. "Alabama, and we're the only state capable of this, we declared prohibition five years before the federal [government] did. I'm sure the bootleggers helped promote that, them and the preachers – but they make whiskey."
Fuller also touted Red Clay Brewing, which he praised as one of Opelika's big draws.
"Next door to that is Red Clay Brewing," he continued. "Both of those are attractions. Folks come in and want to go to the tasting room, and it just draws people downtown."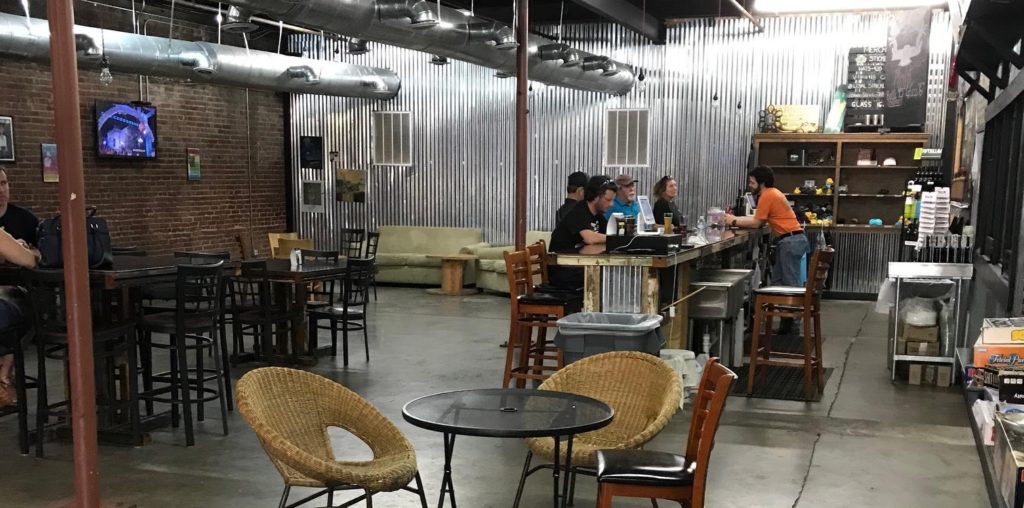 More development to come
Fuller anticipates the city will continue its role in downtown revitalization, just as it had when it started decades earlier.
"We'd like to extend our streetscapes – take it a few more blocks in town to go to the underground wiring, redo the sidewalks, landscape, and so I suspect we'll be doing some more of that."
Currently, Fuller says there are a handful of downtown loft apartments that he highly recommends as nice and convenient.
"I want to tell you – I've been in a couple of those lofts. My wife and I could live there just like that," he said.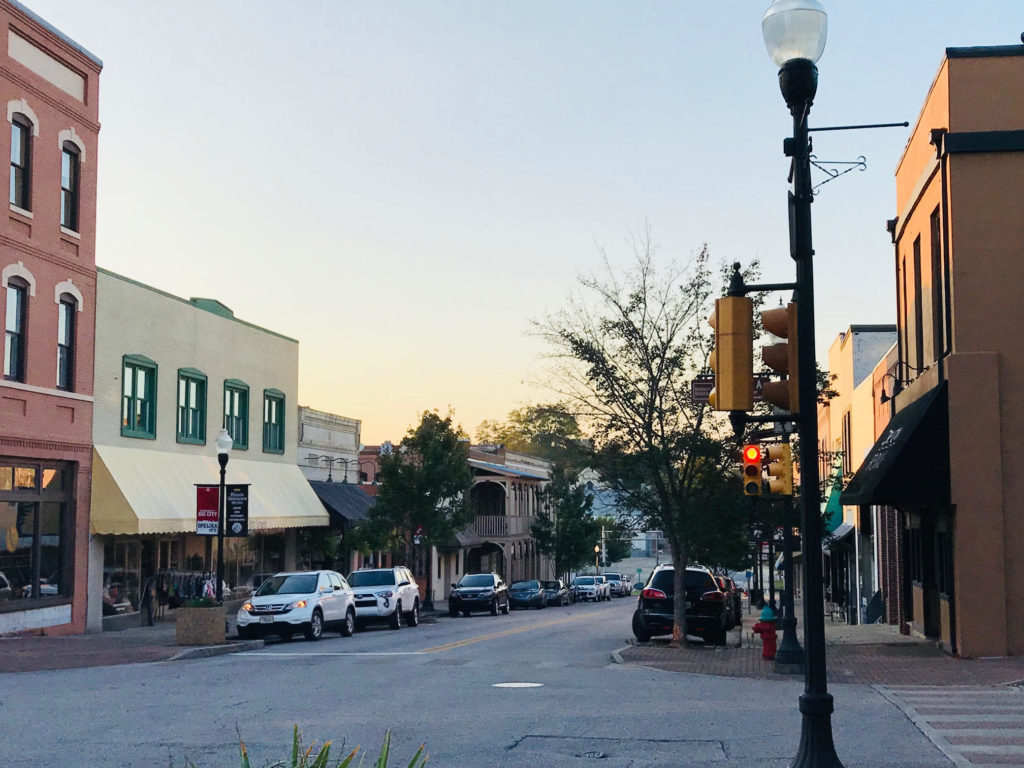 Fuller, a four-term mayor, said he would like to see more residential offerings, perhaps in the form of a condo development.
"I can see in the coming years we're going to see more and more of it," Fuller said. "I'd love to see somebody find a nice piece of property downtown and put some kind of nice condo development, maybe with some underground parking and maybe with some retail on the ground floor."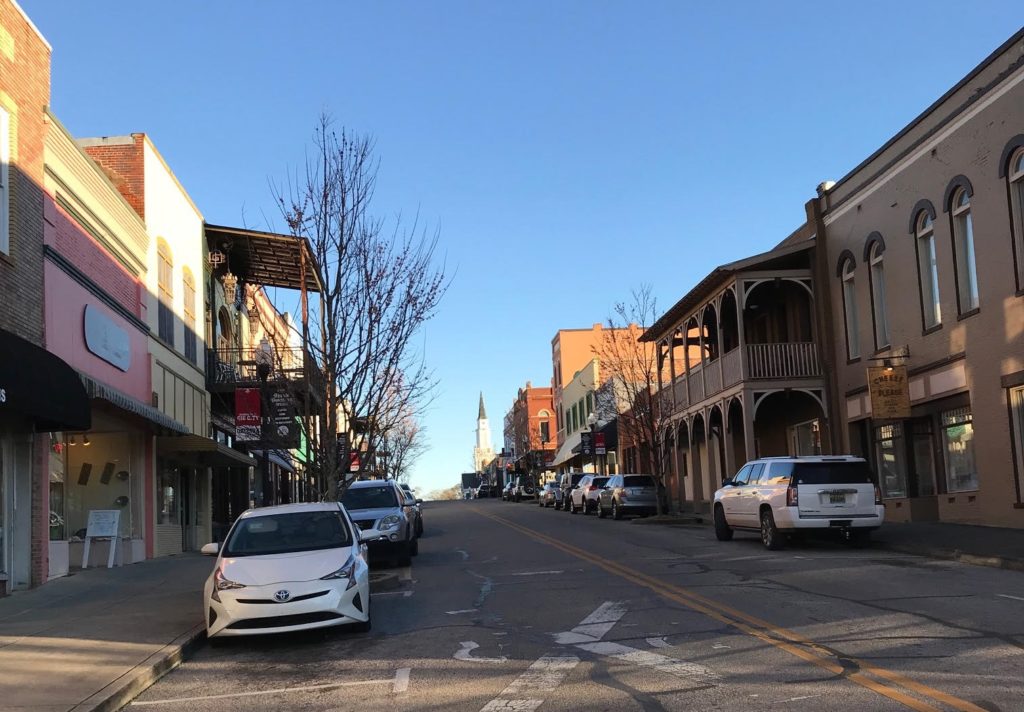 Lacking in Opelika's downtown portfolio are hotel options. Aside from the Golden Cherry Motel, made famous by the 1979 Academy Award-nominated film "Norma Rae" and has seen better days, and the Heritage House Bed & Breakfast, most of Opelika's lodging accommodations are away from downtown. They are around exits off of nearby I-85, or north of town near the city's much-celebrated Grand National golf courses, part of Alabama's Robert Trent Jones golf trail.
Marsh told Yellowhammer there is a plan in place to change that.
"We're in the process of putting together an 88-room boutique hotel," he said.
Marsh explained the entire effort had been a learning process through trial and error, which he indicated has made his business better positioned for the future.
"We have our heart and life invested in 10 blocks," he explained. "We believe that we're stewards of that place and we have to do a good job and make a difference for the people that live there. We want everyone in Opelika to flourish. That's a pretty big order."
Marsh predicted there would be "a lot more" over the next two years.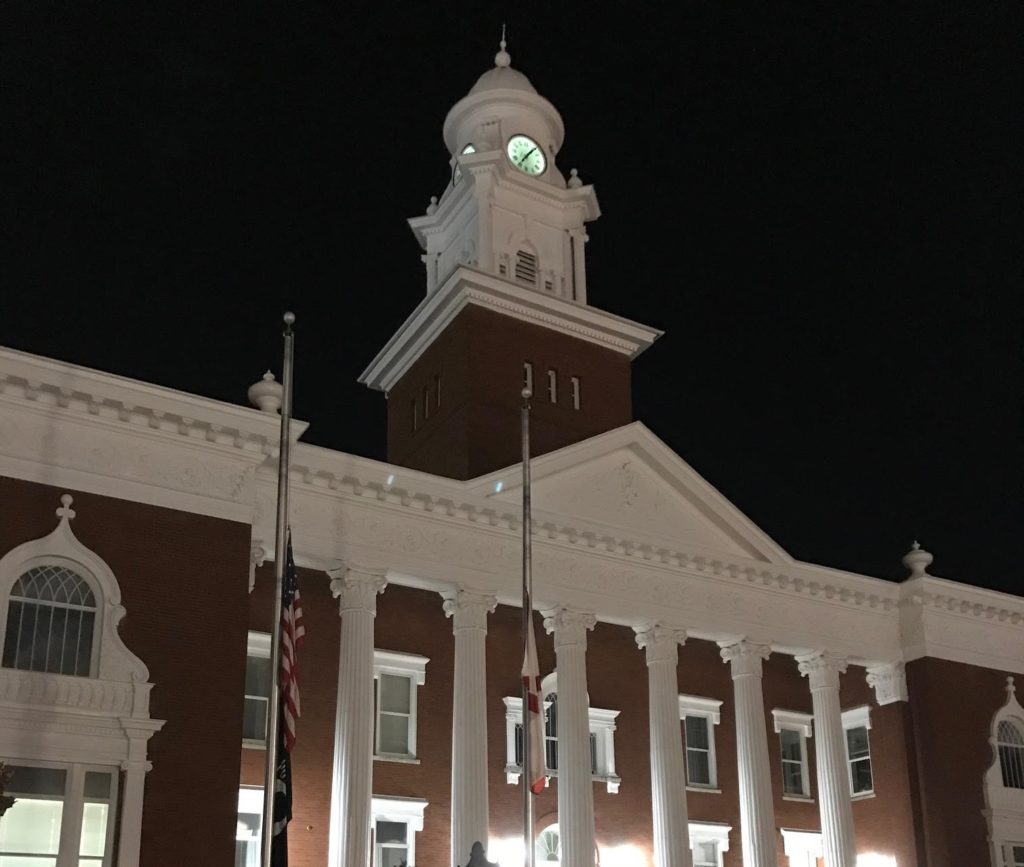 "People don't want to drive as much," he said. "They want to have fast Internet, good shipping and walkable to all the things they need, and a good quality of life. If we can provide that, I think Opelika has a unique – probably the most unique downtown, properly located to the I-85 corridor between Atlanta and Montgomery. I don't think there's any downtown that is better located with distance to the Interstate and inventory of historic buildings. Hopefully soon, with offerings – we have more restaurants and hospitality concepts and all of that coming. You're going to see a lot more within the next 24 months."
Jeff Poor is a graduate of Auburn University and works as the editor of Breitbart TV. Follow Jeff on Twitter @jeff_poor.
(Top image: View of Downtown Opelika, Ala. from Railroad Ave. facing south — Jeff Poor / Yellowhammer News)

Don't miss out!  Subscribe today to have Alabama's leading headlines delivered to your inbox.