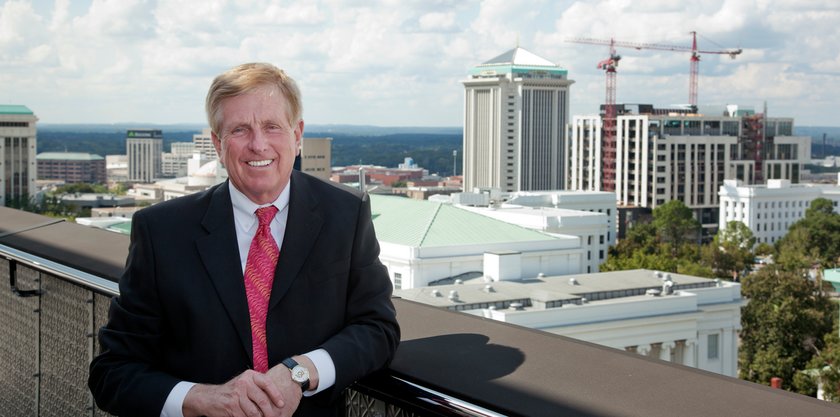 According to Forbes Magazine, Alabama is currently home to exactly zero billionaires. But if you spent a day with the state's highest paid government employee, you might assume Forbes must have overlooked something.
Dr. David Bronner has been Chief Executive Officer of the Retirement Systems of Alabama (RSA) for over 40 years. From a palatial office overseeing downtown Montgomery, Bronner manages the pension fund for employees of the state of Alabama, including teachers. Through some early successes and some crafty propaganda — much of it published in the RSA's own newsletter — Dr. Bronner's reputation as an investment wizard has endured, even as his pension fund has deteriorated to the point that Alabama taxpayers are compelled to contribute roughly $1 billion per year to prop it up.
A research paper published by the Alabama Policy Institute last year estimates that the collective Retirement Systems of Alabama (RSA)—the Teachers Retirement System (TRS), Employees Retirement System (ERS), and Judicial Retirement Fund (JRF)—have $29.4 billion in assets, and $44.6 billion in liabilities.
In other words, the RSA is short for current and future retirees by $15.2 billion.
According to the paper, between 2003 and 2013 the unfunded liability for the RSA grew from a manageable $2.1 billion to the $15.2 billion it is today—putting each of Alabama's 4.8 million residents on the hook for $3,166, or $8,724 per household.
"This massive $13.1 billion increase in RSA's unfunded liability equates to an increase of over $1.3 billion per year, $109 million each month, or nearly $4 million for each day that elected officials did nothing to fix this problem," the paper detailed. "For a bit of perspective, the total current debt outstanding for the entire State of Alabama (every public school building, every public college or university, every road or bridge, every economic incentive, the Port Authority, Mental Health, the Revolving Loan Fund, the Tobacco bonds, all of the state's general obligation and revenue bonds) is only about $8.8 billion or $4,786 per household."
This year alone, the state must send nearly $1 billion to the RSA, or 12 percent of the education and general fund budgets combined, making retirement systems contributions the second largest budget item after education.
RSA has dismissed the study as fear mongering. But the fact remains that RSA's investment returns are not high enough to keep up with its obligations.
In the midst of it all, Dr. Bronner has built for himself a lavish lifestyle that far exceeds his roughly $600,000 taxpayer-funded salary.
An avid golfer, he has used RSA funds to build golf resorts around the state, which lose roughly $20 million per year. Resort employees told Yellowhammer on condition of anonymity that Dr. Bronner is a frequent and demanding guest in the hotels' priciest suites.
Dr. Bronner has dismissed the financial losses by saying the golf courses and resort hotels attract tourism dollars to the state that are not directly reflected in their bottom line. Critics have responded by saying that even if that is true, it is his job to get the largest return possible for state employees, not to use their pension fund as an economic development loss leader.
The golf courses' logo also appears on two private jets that Dr. Bronner uses to travel all over the country, rather than flying commercial.
Yellowhammer asked RSA General Counsel Leura Canary for flight logs on the jets.
"RSA does not own any jets and consequently has no flight logs," she replied.
When pressed to explain the use of the jets, Mrs. Canary said they are owned by RSA investments Raycom Media and CNHI. She also provided an opinion from the state Ethics Commission that said Dr. Bronner traveling on the plane is "analogous to using a state car for business travel."
Yellowhammer replied by pointing out that if traveling on the plane is the same as using a state car, as the Ethics Commission wrote, then travel records should be made available to the public. They are not.
"Additionally, why not fly commercial — even if it's business class?" Yellowhammer asked. "The cost per variable hour on those planes as $2,639.41. That makes a trip to NYC (approximately) $15,000 or a flight to Palm Beach $8,000. Meanwhile, the rest of us could fly to NYC for $400."
Mrs. Canary's response was that, "The flight logs of a private corporation are not subject to the Open Records Act."
She also insists that flying private actually saves RSA and its investments money.
"Raycom and CNHI have fixed costs for operating and maintaining the aircraft. The pilots are on salary and are paid regardless of whether they are flying. Maintenance and other associated costs are also fixed. Therefore, the only significant incremental cost to use the aircraft is fuel," she explained. "(A)lthough I do not have enough information to perform a thorough economic analysis, it is safe to say that the savings in airfare, travel time and related hotel, rental car and other expenses for several people would have covered the cost of fuel. More importantly, the ability of RSA to use corporate aircraft for travel has generated significant travel expense savings to RSA. These savings would more than offset any expenses to RSA investments."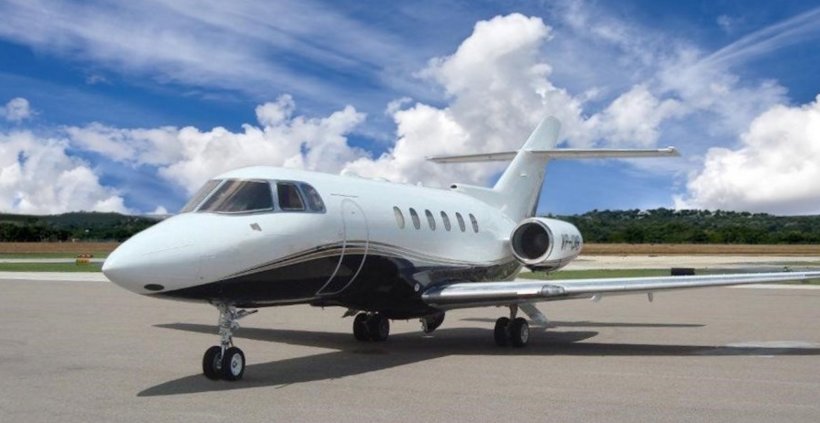 It is difficult to fathom how there could actually be cost savings involved with flying around the country in a private jet. Saying the cost per hour to operate the planes is lower because the pilots are on salary is technically accurate, but it is hard to see how it can be spun as a cost savings when compared to flying commercial and not having salaried pilots on standby.
The only way this is plausible is if the time of the individual(s) riding on the plane is worth more than the additional time that would be spent flying commercial.
For instance, an analysis of Warren Buffett's income from 2013 showed that he made roughly $1.54 million per hour — even when he was asleep. In his case, the additional time spent going through TSA and waiting on a commercial plane would literally lose him money when compared to flying private, because his time is worth just over $25,694 per minute.
And now we get to the root of the issue: Dr. David Bronner views himself as a peer of Buffett and other billionaires who made their fortune and reputation in the private sector, and he operates as if he is entitled to their lifestyle.
He recently name-dropped billionaires Charles and David Koch and Donald Trump in a speech to the Alabama State Employees Association.
"The Koch Brothers are dead ass serious about taking away your pension and cutting your healthcare," he said.
Of Mr. Trump, he quipped, "I know the bastard, he ain't worth anything." (View the video of his remarks here.)
Here are the facts:
The RSA's investments will return about 1% this year. The golf courses lose about $20 million per year. Alabama taxpayers are forced to contribute roughly $1 billion per year to the system to keep it afloat.
Meanwhile Dr. Bronner is traversing the country in private jets and spending his time in luxury hotel suites and on golf courses funded by RSA investments, and dolling out bonuses to his investment staff ranging from $3,371 to $51,199.
His explanation for the bonuses was that they were necessary to keep his employees from leaving for the private sector.
"They'll stay awhile and they start getting hungry for the real big dollars and they leave me," he said. "So we came up with a method."
So why isn't Dr. Bronner any different? He is making just shy of $600,000 per year. Couldn't he make much more if he jumped to the private sector?
Perhaps.
Instead he opted to build a billionaire's lifestyle without the risk of doing it in the private sector, where 1% returns wouldn't buy the jets and all the fancy resorts.
The Alabama legislature is currently wrestling with much-needed reforms to the state's public pension system, and some lawmakers are considering legislation that would make the RSA a much more open and transparent entity.
Such reforms should be no-brainers for the Republican supermajority.
RELATED:
RSA CEO David Bronner unloads on Alabamians for opposing tax hikes and ObamaCare (Video)
Don't miss out!  Subscribe today to have Alabama's leading headlines delivered to your inbox.