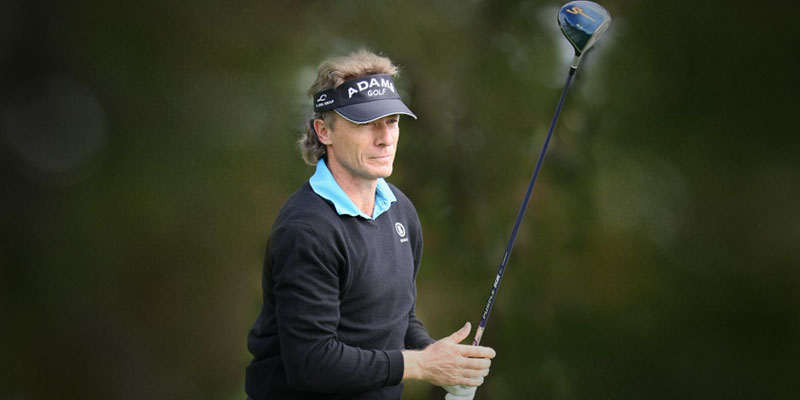 The weather was nearly flawless for the final round of the Regions Tradition, and so was Bernhard Langer's game. The 59-year-old from Anhausen, Germany just won the Regions Tradition at Greystone Golf and Country Club in Hoover, Ala. for the second consecutive year. He finished at 20-under-par, which was five clear of the next closest competitors, Scott McCarron and Scott Parel.
With the win, he made history by tying golf legend Jack Nicklaus' record for the most major championships on the Champions Tour. This was the eighth major on the senior circuit title for Langer.
"Yeah, that's pretty neat," Langer said of tying the Golden Bear. "Not many people can say they match Jack Nicklaus in anything. To have won as many majors on this tour as he has is outstanding obviously and a thrill for me. I'm still way behind on the regular tour, though, in majors."
Langer is no stranger to success on both the regular PGA Tour and Champions Tour. He won the Masters in 1985 and 1993. According to CBS golf writer Kyle Porter, in the last six years on the tour Langer has won six Champions Tour majors and missed only six cuts.
To capture the title, he posted rounds of 69, 69, 66 and 64. Perhaps most impressive was his ability to erase a two-stroke deficit going into the final round and end up winning by five strokes. This comes after he won the tournament by six strokes a year ago. Those who know the difficulty that Greystone poses, even to the best golfers in the world, were awed by his ability to get around the course.
"I play out there all the time, and that's some good golf," said Greystone Golf and Country Club board member Al DelGreco.
Langer will have the opportunity to win the Regions Tradition three straight years when it returns to Greystone in 2018. The Champions Tour and Greystone announced last week that the tournament will continue to be played at the Hoover, Ala. course through 2023.
Don't miss out!  Subscribe today to have Alabama's leading headlines delivered to your inbox.