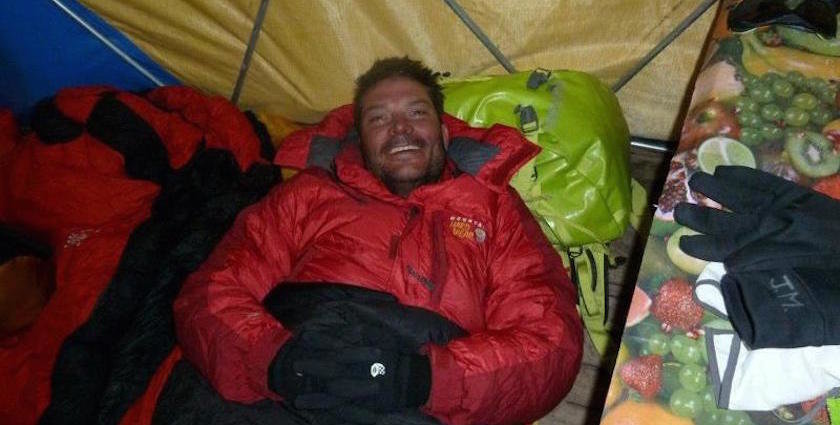 Dr. Roland Yearwood of Georgiana, AL was killed this past weekend while climbing the highest peak in the world. The physician was one of four who did not survive a climb to the top of Mt. Everest. He made it to the "death zone," which is approximately 27,000 feet of elevation.
Yearwood's daughter, who appeared on NBC's "Today," said the cause of his death was altitude sickness. The Washington Post reports that he lost his life "not far from the summit on the Nepal side." The Sherpa who was with Yearwood on the climb is expected to provide more details on his death when he arrives back at base camp.
"He was extremely prepared for this, and he was confident that he was going to reach the top and come back home," Yearwood's daughter said. "He wanted to work even harder to go back up there. That was all he thought about and wanted to do. He was really honest, really kind and a generous person. I was really lucky to have him as a dad. He gets to be in the place that he wanted to accomplish his goal, and that's where he's going to be forever."
Yearwood was on Mt. Everest in 2015 when an earthquake struck that resulted in 19 people losing their lives.
A biography of Yearwood posted on the website of the Georgiana Medical Center, where Yearwood worked, reads, "After completing hospital training in London and New York City Dr. Yearwood moved to Southern Alabama where he has been providing primary care for the last 20 years. He is married to another local physician and has two daughters enrolled in college. During his spare time he likes to sail, dive and fly and is in the process of climbing the tallest summit on the 7 continents and is scheduled to climb Everest next spring."
Yearwood was 50-years-old.
Don't miss out!  Subscribe today to have Alabama's leading headlines delivered to your inbox.