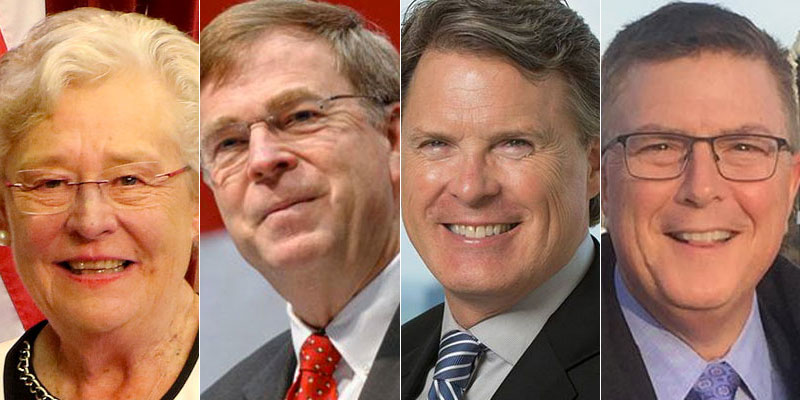 State Senator Bill Hightower (R-Mobile) officially declared himself as a candidate today for Alabama's 2018 gubernatorial race, as he competes with the other candidates in the fundraising marathon.
Meanwhile, questions about Kay Ivey's fundraising capability seemed to be answered in August, as the incumbent Governor—who took office in April after Robert Bentley's resignation—broke the $1-million-dollar mark this month, thanks in large part to major contributions.
Huntsville Mayor Tommy Battle continues to trail Ivey closely with a month-end balance exceeding $825,000, and Hightower laid a strong base preceding his announcement today, with an ending balance of $505,283, after raising some $45,000 in cash contributions in August.
Minister Scott Dawson finished third in actual cash raised in August, with over $52,000 in new contributions, as he continues to tap a strong grassroots base, closing out the month with a balance of $254,135.
Birmingham businessman Josh Jones closed the month with a balance of $246,957, while David Carrington finished the month with a balance of $224,227.83.
As Hightower declared his candidacy today, he stated: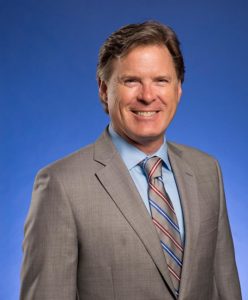 I have never been a political insider, or a Montgomery good-ole-boy.  And I've never been content with the status quo or just maintaining.  Friends, that's not what Alabama wants, and that's not what Alabama deserves.

As a businessman, I am blessed to work with many in our community, and throughout the State.  Together, we have done much with what God has given us.  The phrase, "Alone I can go fast, but together we can go far", comes to mind.  And we have much further to go, but we need to place the foundational blocks in place now, for our future.. "… Mobile has given much to me and my family, and now I want to give back.  And what better place to announce my intention to do so.  A special place situated on what is historically called the Bay of the Holy Spirit, which now holds a proud military vessel where so many of Alabama's soldiers served as our nation's greatest generation.   Served with Honor.  It is because I want to serve You….. AND Alabama that I announce today, my candidacy for Governor of the great State of Alabama!

In doing so I promise to you that I will be a Governor that will bring honor to you, and to God.   And I'll bring people with me that will make you proud of your capital…"