Alabama GOP gubernatorial hopeful Scott Dawson showcases star power at Pelham 'Kickoff to Win' rally
PELHAM — The threat of severe weather didn't keep rallygoers from attending Republican gubernatorial hopeful Scott Dawson's campaign kickoff rally on Monday.
Before for a crowd of a few hundred at the Pelham Civic Complex, Dawson hosted an event that featured syndicated morning drive talkers Rick Burgess and Bill "Bubba" Bussey of "The Rick and Bubba Show," and former Arkansas Gov. Mike Huckabee, a two-time presidential candidate and Fox News Channel personality.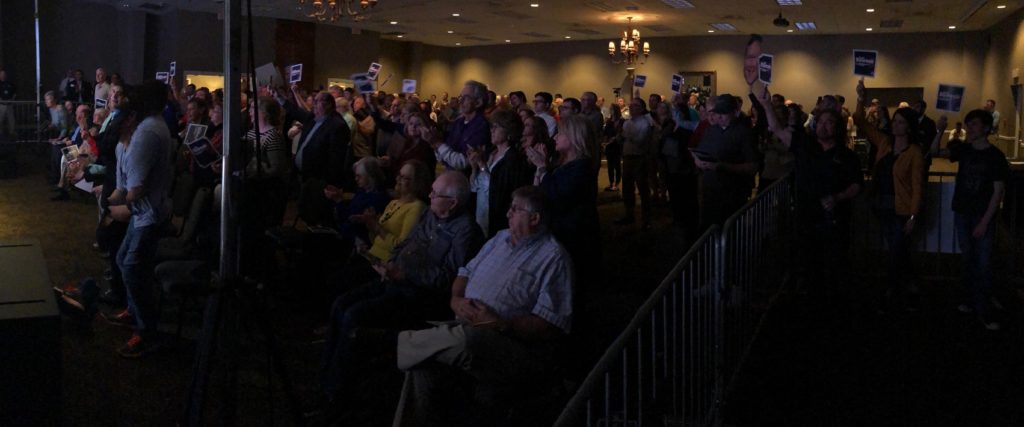 Before the event, Dawson told Yellowhammer News about the early stages of his campaign and the reception he had received since announcing his candidacy.
"When I said yes to run for governor, it's been amazing the people that have come around us," Dawson said. "It's friends. I think Rick Burgess says it best. It's not just endorsing us. It's vouching for us – lifestyle, character. Character does matter, and character is not built over an election year. Character takes a lifetime. Character is what you do when no one is watching. And I think that's what Alabama is looking for."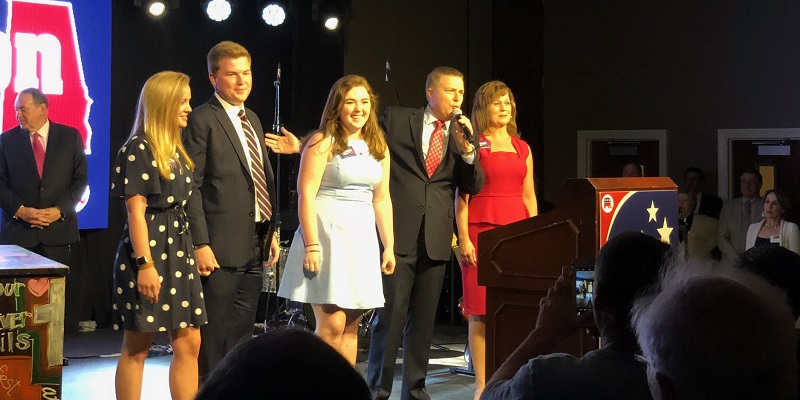 Dawson went to explain he wasn't running against other candidates, but instead on his accomplishments.
"I think when [voters] look at the candidates, I'm not running against any other person," he explained. "But I do believe what the Lord has done through our lives — building a ministry. We actually built something, from zero to a multimillion-dollar non-profit organization. We work with Major League Baseball, the National Football League. It is one of those deals where we bring people together. And now more than ever before as Alabama comes together, tonight as we kickoff to win, we're praying for a big crowd."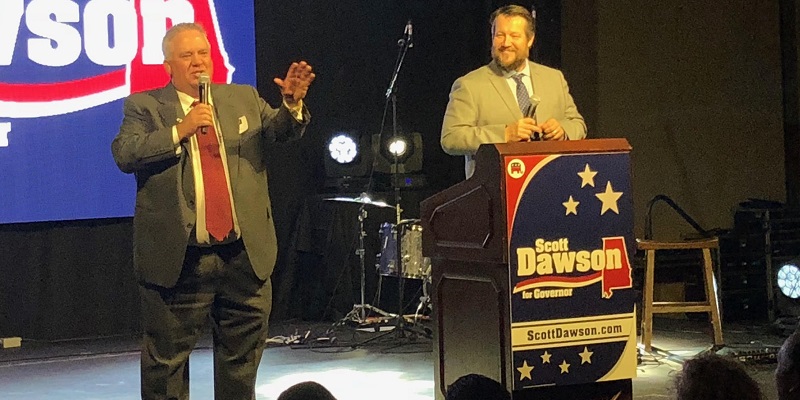 Attendees were entertained by Burgess and Bussey and were also treated to a cover of Lynyrd Skynyrd's "Sweet Home Alabama" featuring Huckabee on bass guitar.
Jeff Poor is a graduate of Auburn University and works as the editor of Breitbart TV. Follow Jeff on Twitter @jeff_poor.
(Top image: Mike Huckabee plays bass guitar for "Sweet Home Alabama" cover — Jeff Poor / Yellowhammer News)