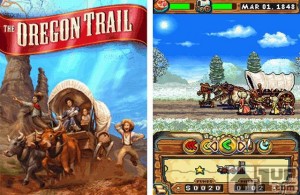 The below press release went out today. This is what making a difference in education looks like…Ya' know, making it about the kids? What a concept. Here's hoping the tablets come pre-loaded with Oregon Trail.
LINEVILLE, Al —
Senator Gerald Dial (R-Lineville) and Representative Jim McClendon (R-Springville) proposed legislation on Tuesday that will modernize Alabama's classrooms through the introduction of tablets instead of textbooks.
Entitled the "Alabama Ahead Act," the proposal will provide schools the option to place 21st century technology in the hands of all 9th through 12th grade students in lieu of textbooks since digital copies of the books are less expensive.  The pen-enabled tablets can also be utilized by teachers for other educational, in-classroom purposes.
"With our recent investments in statewide broadband services, we have a unique opportunity to include digital-based education options in our schools," said Sen. Dial.  He continued, "We have delayed purchasing new textbooks for years.  The books we expect our children to use are in shameful condition, and some students cannot even bring their books home because multiple classrooms share them.  The Alabama Ahead Act will fix that."
"Some will ask, 'How can we afford to do this?'  My answer is, 'How can we afford not to,'" stated Representative McClendon. "If our students are going to compete in a 21st century job market, they need 21st century tools," he concluded.
Through the legislation, the State will provide modern tools for Alabama's students, and the technology will stay in line with the Children's Internet Protection Act.  Alabama schools can take advantage of federal E-Rate funding while preserving local control over protecting our children online. The Alabama Ahead Act will also provide students the tools necessary to compete with their global counterparts, assuredly setting Alabama apart on the national stage.
Sen. Dial and Rep. McClendon plan to file the bill with the Legislature before the beginning of the 2012 Regular Session.  Dial and McClendon also serve as Co-Chairs of the Permanent Legislative Committee on Reapportionment, the body tasked with redistricting Alabama's seven Congressional, eight State Board of Education, 35 State Senate and 105 State House seats.
Gerald Dial is a native of Delta in Clay County. He is a state senator representing District 13, including parts of Cherokee and Lee Counties and all of Chambers, Clay, Cleburne and Randolph Counties; and he is Chairman of Senate Local Legislation #1 Committee. Senator Dial and his wife, Faye, live in Lineville.
Jim McClendon is Chairman of the House Health Committee and represents House District 50, including parts of Shelby and St. Clair Counties.  Representative McClendon and his wife, El, live in on their family farm in Springville.
Don't miss out!  Subscribe today to have Alabama's leading headlines delivered to your inbox.