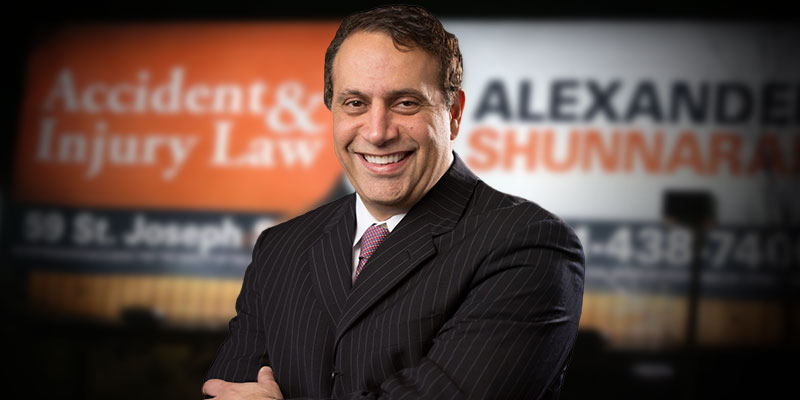 Birmingham Attorney Alexander Shunnarah and his staff will host a Free Legal Advice Day at the Irondale Public Library on Tuesday, October 24 from 11 a.m.–1 p.m.
Shunnarah invites members of the Irondale and greater Birmingham community to join him to discuss legal matters confidentially and free of charge. He will be joined by two of his top attorneys, Alyssa Daniels and Stephani Balzli.
Through a series of Free Legal Advice Days across greater Birmingham, Alexander Shunnarah Personal Injury Attorneys, P.C. hopes to provide communities with convenient, local access to legal expertise.
"Unfortunately, people do not always ask for the help they need," Shunnarah said. "We encourage people to take the first step, come see us! We're here to help and this Free Legal Advice Day series is one way to support and give back to the community that has supported us for so long."
The free event is open to the public and all legal questions are welcome, even those not related to personal injury.
Alyssa Daniels added, "Navigating legal matters can be difficult and overwhelming. We are grateful for the opportunity to provide free legal service to our community. We are excited to assist the people of Irondale and we are looking forward to the event."
Meetings will begin at 11 a.m. in the Irondale Public Library, located at 105 20th Street South, Irondale, Alabama. Time slots will be allotted on a first come, first serve basis. Attorneys will work to answer as many questions as possible during the time allowed, and offer contact information for future connection with those who do not receive a meeting once time slots are filled.
For more information about this event or future Free Legal Advice Days, please contact Lacey Rae Sport at Laceyrae@kcprojects.net or 334-398-2301. For more information about Alexander Shunnarah Personal Injury Attorneys, P.C., please visit www.Shunnarah.com.
ABOUT ALEXANDER SHUNNARAH PERSONAL INJURY ATTORNEYS, P.C.: As one of Alabama's premier personal injury law firms, Alexander Shunnarah Personal Injury Attorneys, P.C. provides outstanding legal advice and excellent representation for their clients. The firm consistently recovers substantial settlements in lawsuits involving personal injury, auto accidents, truck accidents, motorcycle accidents, wrongful death, social security disability, pharmaceutical litigation, drug recalls, medical devices, and mass torts throughout the state. The firm's prowess in the legal arena comes from our combined years of trial and complex litigation experience. The practice was founded on the belief that the civil jury system is the best means to provide compensation to injured parties and deter wrongdoers from injuring others in the future. Alexander Shunnarah Personal Injury Attorneys, P.C. are committed to protecting the legal right to be compensated for injuries suffered. With 80 attorneys on staff, the firm has a vast knowledge and experience in handling all types of claims for clients who have been injured.
Don't miss out!  Subscribe today to have Alabama's leading headlines delivered to your inbox.