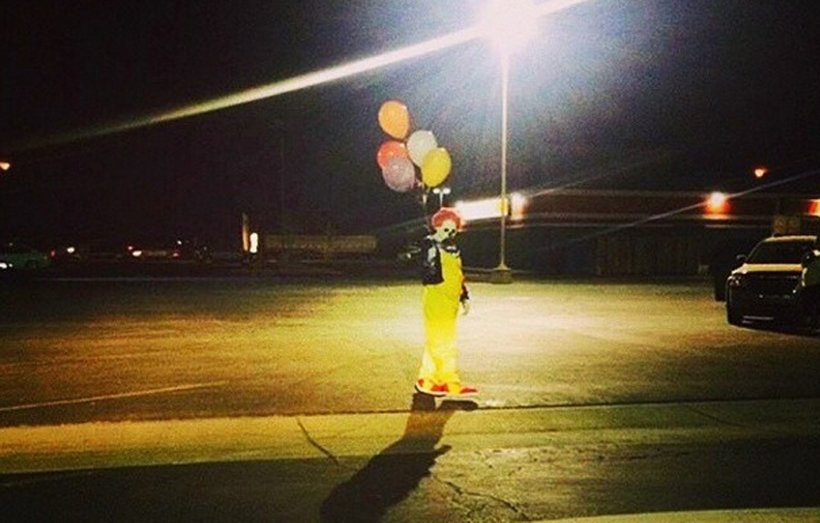 GENEVA, Ala. — Four Alabama juveniles have been arrested after what appears to be an online clown prank gone too far.
The Geneva Police Department says they have arrested three Geneva Middle School students and one Geneva High School student after parents called the police alerting them to cryptic threats being made by clown profiles on social media.
"Look out Geneva, we are coming for you," an account labeled "Stitchez_the_klown" posted. "Crazo_the_cappinclown" added, "Yeah to shoot it up."
The kids behind the accounts confessed after being confronted by police, but told authorities they were just joking.
"The kids thought it would be funny, but it turns out that it wasn't funny at all," said Police Capt. Ricky Morgan. "We take it very serious."
The police have charged the juveniles with Making Terrorist Threats, an eventuality law enforcement officials have been warning about since the bizarre clown craze sparked copycats around the country.
Earlier this week, Shades Valley High School in Irondale and Holy Family Cristo Rey High School in Ensley both received phone calls warning them that clowns might show up at or near the schools. Holy Family Cristo Rey's call said that a clown would be coming by and attempting to lure children into the woods.
Police searches turned up nothing, but the schools took precautions nonetheless.
Later, a clown jumped out from behind some bushes in Brighton and chased two Alabama teens before getting into a white van and speeding off.
Similar incidents have occurred in South Alabama. The Escambia County Sheriff's Department last week arrested three individuals in connection to Facebook postings by a page called "Flomo Klown" that included cryptic threats.
Previous reports of creepy clowns in Georgia, North Carolina and South Carolina also caused a stir nationally, particularly because some of the reports described the clowns as attempting to lure children into the woods with candy.
The Calhoun County Sheriff's Office also warned would-be pranksters that such posts could result in their arrest.
"The Sheriff's Office has received numerous reports of social media posts of individuals making threats under the auspice of being clowns," the Department wrote on Facebook. "These threats under Alabama Law could result in arrest for 'Making a Terroristic Threat' which is a felony. School resource officers have identified several suspects that were making the posts and an investigation is currently ongoing."
The Geneva Police Department appears to have made good on the Calhoun County Sheriff's promise.
Don't miss out!  Subscribe today to have Alabama's leading headlines delivered to your inbox.