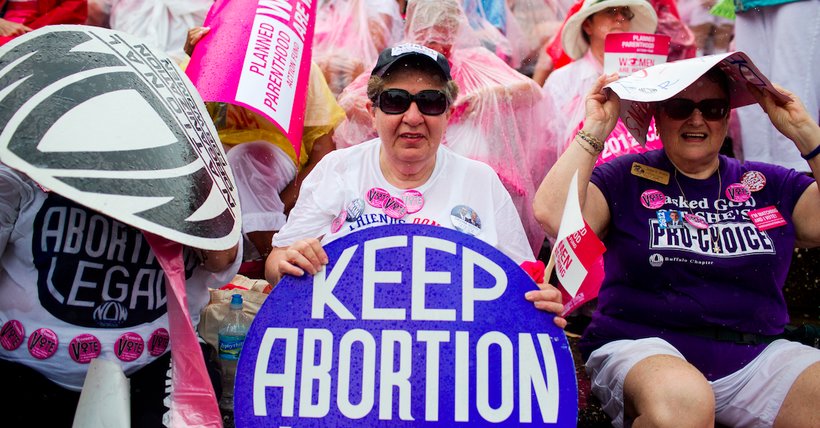 In a major setback for the pro-life movement, a U.S. Magistrate, Judge Susan Russ Walker, has struck down an Alabama law that required minors seeking an abortion to undergo a hearing where the fetus could be represented by a court-appointed lawyer. In doing so, the court sided with the American Civil Liberties Union, which argued the law was in defiance of constitutional standards.
At the time of the decision, Alabama was the only state to have such a law in place.
In her opinion, Judge Walker said that the law placed an "undue burden" on girls by allowing for a proceeding that breaches confidentiality. During such hearings, local district attorneys, witnesses, and others would be permitted to oppose a woman seeking an abortion. Walker also cited a recent ruling by the Alabama Court of Civil Appeals, which upheld the decision that a 12-year-old Alabama girl could proceed with an abortion after she was raped and impregnated by a family member.
Abortion became legally protected after the Supreme Court contentiously ruled it was a right in 1973. However, the current standard is actually the "undue burden" test laid out by the court in the 1992 case of Planned Parenthood v. Casey. This simply means that states are permitted to pass anti-abortion regulations as long as those new laws do not pose an "undue burden" on pregnant women.
States, like Alabama that require parental consent for abortions for minors, must also have a Judicial Bypass procedure in place. The bypass is a workaround for a minor seeking an abortion without her parents' knowledge or consent.
In this case, the state of Alabama had argued that the law was written to provide for "meaningful" inquiry into the minor's ability to make an abortion decision, but that it was still a "confidential, and expeditious option for a teenager who seeks an abortion without parental consent." The ACLU countered, arguing that Alabama's law failed to meet the Casey standard because it placed an undue burden on the person seeking the abortion. The law gave local prosecutors the power to subpoena the minor's teacher, neighbor, relative, or boyfriend to testify against the minor, which the ACLU saw as far from confidential.
Judge Walker agreed that such a process violates the requirement that Judicial Bypass proceedings be effective, confidential, and expeditious.
Walker was appointed by Bill Clinton in 1996 and her term expires in 2020.
Don't miss out!  Subscribe today to have Alabama's leading headlines delivered to your inbox.