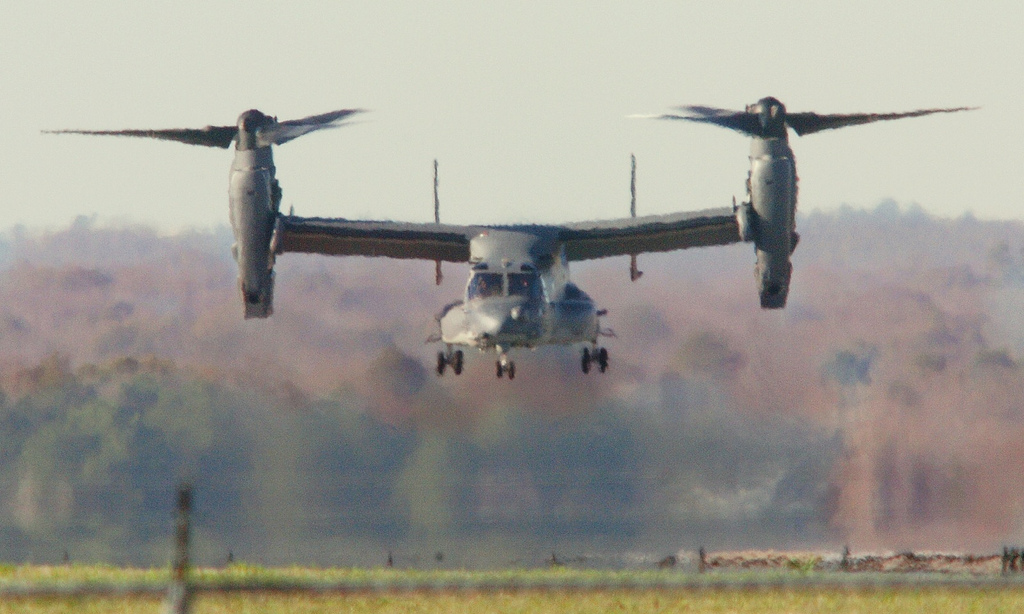 WASHINGTON — According to a top Pentagon staffer, the U.S. government is once again considering housing unaccompanied illegal immigrant children at military bases around the country, including Maxwell-Gunter Air Force Base in Montgomery, Alabama.
Congresswoman Martha Roby's (R-AL2) office received the following email from Matthew Rhoades, a senior policy staffer for Secretary of Defense Ash Carter:
The Office of Refugee Resettlement (ORR) at HHS is expanding its capacity to provide shelter for the current influx of Unaccompanied Children at the U.S. Southern Border. This temporary increased shelter capacity is a prudent step needed to ensure ORR meets its statutory responsibility to provide shelter for the unaccompanied children referred to its care and to assist CBP in ensuring that the US Border Patrol continues its vital national security mission to prevent illegal migration and trafficking, and to protect the borders of the United States.

(…)

HHS is scheduling site assessments of 6 DoD facilities, beginning the week of January 4. These site assessments will include representatives from the HHS Office of Refugee Resettlement, the military installation, and safety officials and will assess the viability of the facility for use as a temporary shelter for unaccompanied children. Please note this is only a preliminary assessment – no final decision has been made regarding the use of any of these facilities.
One of the six Department of Defense facilities HHS is planning to assess is Montgomery's Maxwell-Gunter Air Force Base, home of the Air University, the 42nd Air Base Wing and 908th Airlift Wing, among others.
In response to revelations that illegal immigrant children may be housed at a military facility located in her district, Rep. Roby wrote a letter to HHS Secretary Sylvia Burwell — cc'ing the Secretaries of Defense and Homeland Security — urging her to reject any proposal to select Maxwell as one of the housing locations.
"It has come to my attention that the Department of Health and Human Services intends to assess Maxwell-Gunter Air Force Base in Montgomery, Alabama, as a possible location to house illegal immigrant detainees," wrote Roby. "I write in strong opposition to this proposal…
"The Air Force personnel at Maxwell-Gunter, like members of the U.S. Military stationed at bases throughout the country, are working hard to keep America safe. That mission is challenging enough without the added responsibility of housing, feeding and securing detainees… I urge your immediate rejection of any proposal to do so."
Roby's letter also referenced a previous instance in which HHS considered housing illegal immigrant children at the Center for Domestic Preparedness (CDP) in Anniston, Alabama.
Fierce opposition from Roby and Congressman Mike Rogers (R-AL3), among others, deterred HHS from ultimately sending any unaccompanied illegal immigrants to the state.
"We shut this down the first time, but now the Obama administration is at it again, testing the waters for housing illegal immigrant children at Maxwell-Gunter Air Force Base," Roby told Yellowhammer News on Tuesday. "I wanted the Secretaries of Defense, Homeland Security and Health and Human Services to know that we are paying attention and will fight any attempt to house detainees at Maxwell-Gunter.
"Under no circumstances should these children be sent to Maxwell-Gunter or any other military installation for that matter," she continued. "They have to be sent back to their countries. We will do it with the utmost compassion and care, but it has to be done. Allowing them to stay is actually the least compassionate option because it invites even more children to endure the brutality of this organized trafficking scheme.
"Housing these children at an active military base like Maxwell-Gunter is a terrible idea, and we are working every angle to shut it down again."
Don't miss out!  Subscribe today to have Alabama's leading headlines delivered to your inbox.