Dothan CEO Appointed Top Army Civilian Aide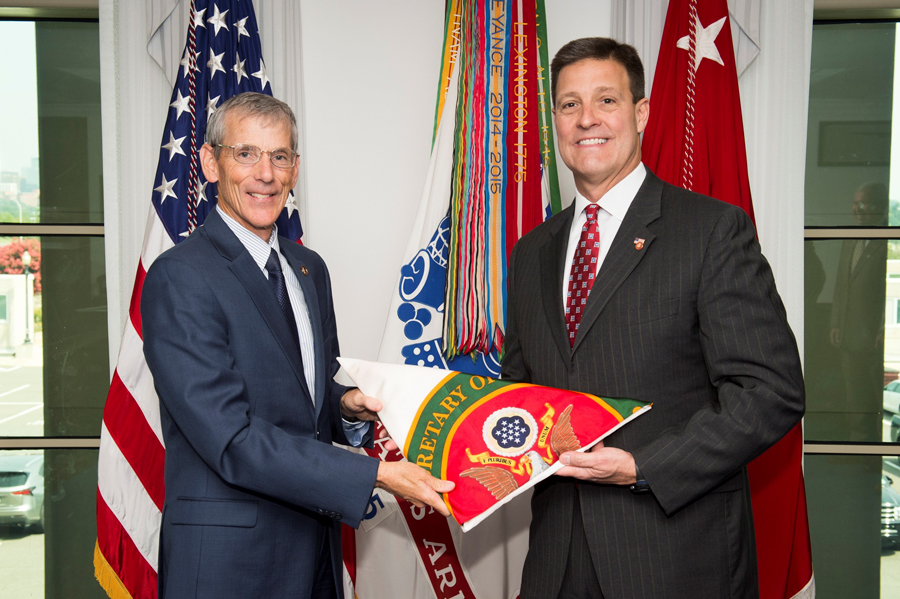 Jeff Coleman, a Dothan resident and CEO of Coleman Worldwide Moving, has been named Civilian Aide to the Secretary of the Army for Alabama (South). Also a member of the Business Council of Alabama, Coleman received the award at the CASA investor ceremony on July 20.
According to the Business Council of Alabama, "CASAs promote good relations between the Army and the communities he or she serves and they advise the civilian Army secretary on regional issues. Each state, the District of Columbia and the five U.S. territories have an appointed CASA, who generally is a business or civic leader who possesses a keen interest in the welfare of the Army and his or her communities."
As CEO of one of the 30 largest private companies in Alabama, Coleman is an active community leader. In addition to serving with the BCA, Coleman also holds leadership positions with the American Moving and Storage Association, the Alabama Trucking Association, the Dothan Industrial Development Board, and the Wiregrass Rehabilitation Center.
Coleman also has served with the Friends of Fort Rucker for more than 10 years. Friends of Fort Rucker is a group of business leaders who advocate on behalf of the major aviation base. Coleman told the Dothan Eagle that he hopes to maintain funding for Fort Rucker and and promote veterans' causes in the area.
CASAs serve two year terms and may serve for up to 10 years before being recognized as an Emeritus. Coleman succeeds AAA Cooper Transportation Chairman Mack Dove, who received the Emeritus title on January 1.
Coleman is excited about his position, and sees it as a way for him to "serve [his] country and pay it forward to the men and women in uniform."