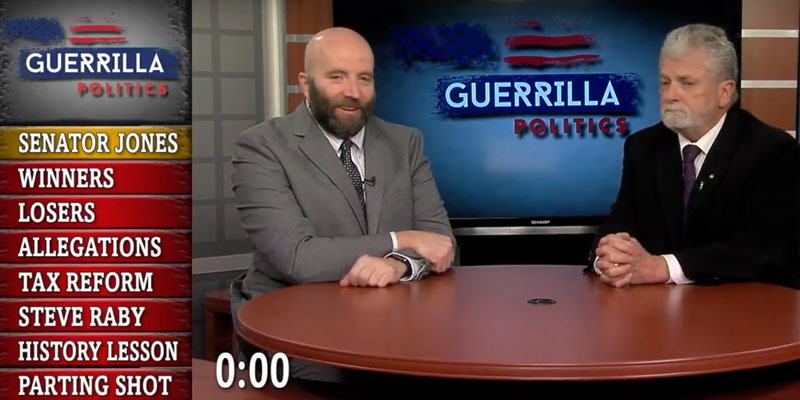 Conservative Alabama radio talk show host Dale Jackson and liberal Alabama professor Dr. Waymon Burke take you through this week's biggest political stories on this episode of Guerrilla Politics,  including the end of the Alabama Senate race, President Trump's tax bill and Dale offers a "Parting Shot" to all the folks who NOW think Alabama is great because a Democrat won an election.
Their guest this week is political consultant Steve Raby.
The video (29-minutes):
Don't miss out!  Subscribe today to have Alabama's leading headlines delivered to your inbox.