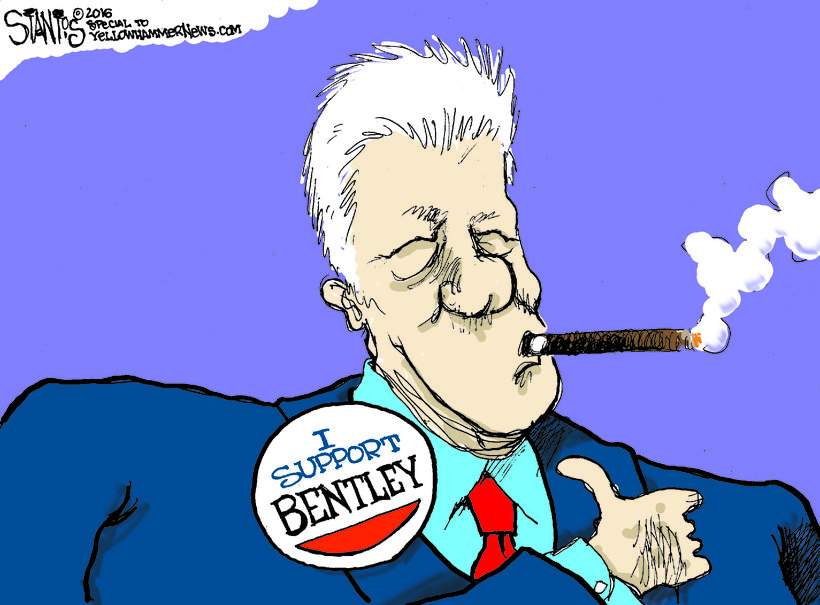 As a proud son of Alabama, I found myself called to draw on the most recent episode of Redneck Governor Theater.
"I did not have sexual relations with that woman, Ms. Lewinsky." – President Bill Clinton

"I want everyone to know though that I have never had a physical affair with Mrs. Mason." – Governor Robert Bentley
RELATED:
1. EXCLUSIVE: Bentley had illicit affair with staffer in Governor's office, audio recordings reveal
2. Alabama's former top cop: Bentley mistress was 'de facto Governor'
3. Bentley addresses affair allegations: 'I made a mistake'
4. AUDIO: Listen in on Governor Bentley's romantic conversation with mistress
5. SOURCES: Lt. Gov has been preparing for possible Bentley resignation for months
Don't miss out!  Subscribe today to have Alabama's leading headlines delivered to your inbox.