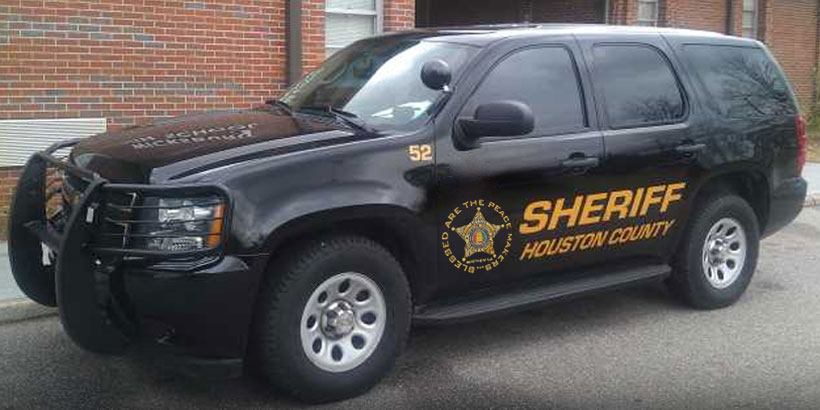 HOUSTON COUNTY, Ala. — Houston County Sheriff Donald Valenza recently placed small decals on the back of every patrol car in his service with an excerpt from Matthew 5:9, stating "Blessed are the peacemakers."
"I've always had religious belief, and I feel like that's kept me alive," Valenza told the Dothan Eagle. "We've used that (quote) with (the special response team) for 15 years. It symbolizes the Houston County Sheriff's Office."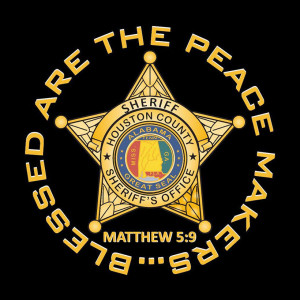 The decals, which Valenza said cost about $1.60 each, have received mostly positive feedback from commenters on the Sheriff Department's Facebook page.
"I'm an atheist and I see nothing wrong here," said one commenter. "May you all be protected no matter how. But peace is a two way street so if you quote a book- heed all of it!"
"Great job Sheriff!!!" said another commenter. "God bless you and my brothers and sisters in Houston County!"
Other commenters, however said they believe the sticker violates separation of church and state.
"Very disappointed. Separation of church and State."
"This decal is illegal as it violates the Establishment Clause in the First Amendment of the US Constitution (aka 'the separation of church and state'). I strongly urge you to save taxpayer money and remove this decal from all public property before you lose a costly court battle."
A Mississippi Sheriff's Department came under fire last week for displaying "In God We Trust" on their patrol cars, a phrase which is also on U.S. currency and many government buildings and publications.
---
Like this article? Hate it? Follow me and let me know how you feel on Twitter!

— Elizabeth BeShears (@LizEBeesh) January 21, 2015
Don't miss out!  Subscribe today to have Alabama's leading headlines delivered to your inbox.