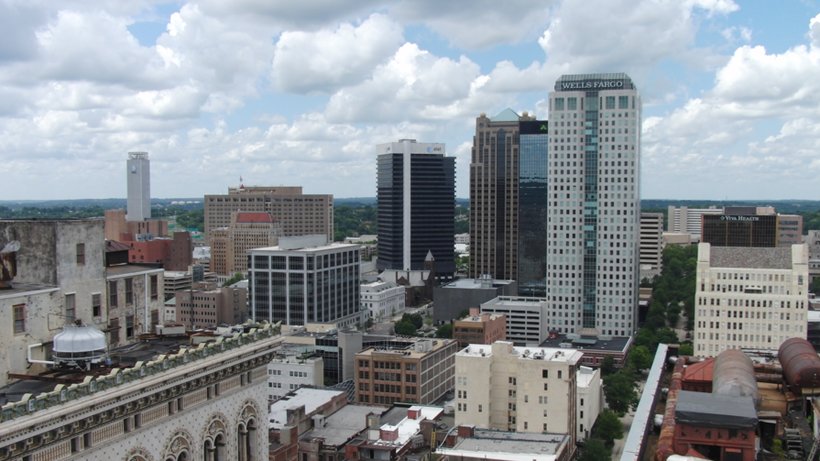 By Bryan Davis
There are many cities in America where the median annual salaries are higher than Birmingham, but often the cost of living in those cities exceeds the benefits of a higher paycheck.
According to a recent report from Forbes, Birmingham's lower cost of living allows annual income to go further, despite often being lower than competing cities.
So where does the Magic City rank on the list of where salaries go the furthest?
Birmingham is No. 12, according to Forbes, with average annual wages of $45,205 but with adjusted wages of $51,710.
Forbes said the research was gathered by Mark Schill, who is the research director at Pravis Strategy Group. Schill looked at 53 metropolitan areas with a population above 1 million. Birmingham is around 1.4 million in the seven-county area.
Schill adjusted "2015 average annual wages by a cost factor that combines median home values from the U.S. Census' 2014 American Community Survey (20 percent) with the U.S. Bureau of Economic Analysis' Regional Price Parities (80 percent), which measure the differences in the price levels of goods and services across metropolitan areas for a given year," the report said.
The No. 1 city on the list is Houston-The Woodlands-Sugar Land, Texas, followed by San Jose-Sunnyvale-Santa Clara, Calif., Detroit-Warren-Dearborn, Hartford-West Hartford-East Hartford, Conn., Dallas-Fort Worth-Arlington, Atlanta, Cleveland, Pittsburgh, Cincinnati and St. Louis.