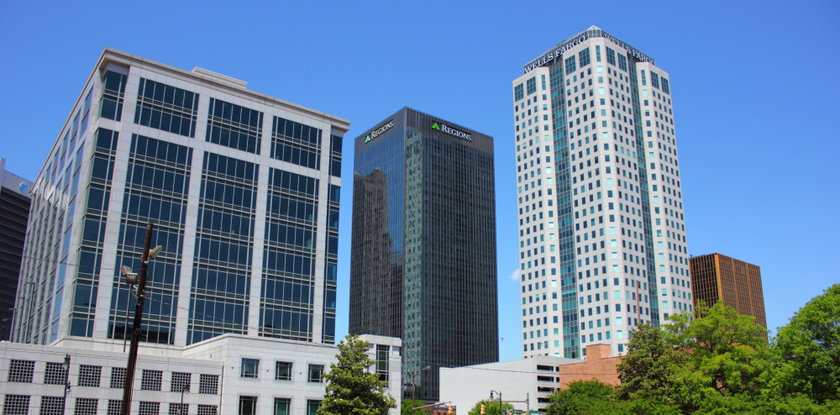 The Magic City strikes again! After being ranked America's most affordable city by Forbes earlier this year, Birmingham has now been named one of the top 25 cities in the United States where your paycheck will go the furthest.
Coming in at number 12 on the list with a median home value of $122,800 and a median salary of $38,000, the city's mix of a growing cultural scene and reviving downtown area make it a great place for young professionals and families to live. Birmingham's closest neighbors on the list include Memphis at #2 and Atlanta at #10.
Along with being an affordable place to live, Birmingham has been recognized for its outstanding food and blend of urban and southern culture. Recently, USA today ranked two of Birmingham's restaurants, Highlands Bar and Grill, and Hot and Hot Fish Club among of the South's best fine dining restaurants.
Here are the top 15 cities:
1.Detroit, MI
2.Memphis, TN
3.Pittsburgh, PA
4.Cleveland, OH
5.Indianapolis, IN
6.St. Louis, MO
7.Kansas City, MO
8.Houston, TX
9.Cincinnati, OH
10.Atlanta, GA
11.Dallas – Fort Worth, TX
12.Birmingham, AL
13.Louisville, KY
14.Oklahoma City, OK
15.Columbus, OH
Don't miss out!  Subscribe today to have Alabama's leading headlines delivered to your inbox.