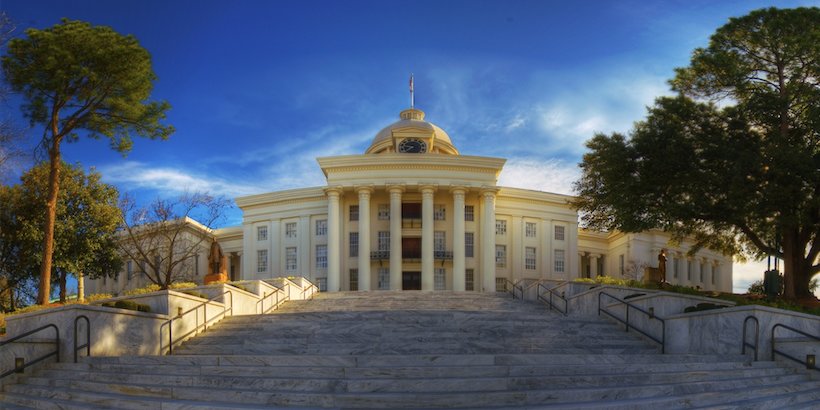 MONTGOMERY, Ala. — A staffer in Governor Robert Bentley's press office on Tuesday took to social media to express his frustration with media sources who are exposing unflattering information about his boss, saying they are "the public's worst enemy."
Daniel Sparkman, who is the Bentley administration's Digital Media Coordinator, expressed his frustration shortly after Yellowhammer News relied on a confidential source to expose that Governor Bentley and his mistress and senior advisor Rebekah Mason share a secret safe deposit box at a bank in Montgomery.
That news came on the heels of Yellowhammer exposing audio recordings of Bentley having intimate — and at times explicit — conversations with Mrs. Mason. Those recordings were also provided to Yellowhammer by a confidential source.
"The public's worst enemy," Sparkman wrote, "'unnamed', 'confidential" & 'anonymous' sources. If you have the guts to talk to the media, have the guts to put your name behind it."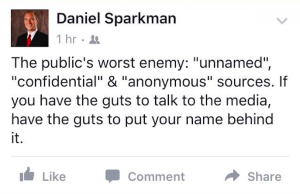 Some of the most significant scandals in American political history were exposed by press sources, who for various reasons could not allow their identity to become public at the time.
Perhaps most notably, Washington Post reporters Bob Woodward and Carl Bernstein relied heavily on anonymous sources to uncover information that ultimately led to President Richard Nixon's resignation. A confidential source known for decades only as "Deep Throat" supplied information that helped the Washington Post expose the full depth and breadth of the Watergate Scandal. Thirty-three years later "Deep Throat" was identified as William Mark Felt, deputy director of the FBI. Judy Miller, Nixon's bookkeeper, also shared information with reporters on condition of anonymity.
In another example, the New York Times relied on confidential sources to expose "The Pentagon Papers," which revealed that Johnson Administration had "systematically lied, not only to the public but also to Congress," about expanding the Vietnam War by bombing Cambodia and Laos.
So while Mr. Sparkman insists confidential sources are "the public's worst enemy," history says confidential sources are more often the worst enemy of corrupt government officials trying to cover up impropriety and abuses of power — i.e. the real "public's worst enemy."
RELATED:
1. UNCOVERED: Bentley and Mason co-own secret safe deposit box together
2. DEVELOPING: State, Feds launch criminal investigations into Bentley-Mason relationship
3. Governor Bentley isn't going anywhere and here's why
4. EXCLUSIVE: The complete Bentley-Mason affair audio recordings and transcripts
5. These four audio clips suggest Bentley is lying when he denies having a 'physical affair'
6. 'Bentley was framed!' — Rick & Bubba producer performs hilarious original song
7. 'Gender bias' cries from Bentley's alleged mistress are a desperate diversion (opinion)
8. WOW: This is what's engraved on the podium Bentley stood behind to discuss affair
9. CARTOON: Slick Willy backs Bentley
10. SOURCES: Lt. Gov has been preparing for possible Bentley resignation for months
11. Bentley addresses affair allegations: 'I made a mistake'
12. Alabama's former top cop: Bentley mistress was 'de facto Governor'
Don't miss out!  Subscribe today to have Alabama's leading headlines delivered to your inbox.