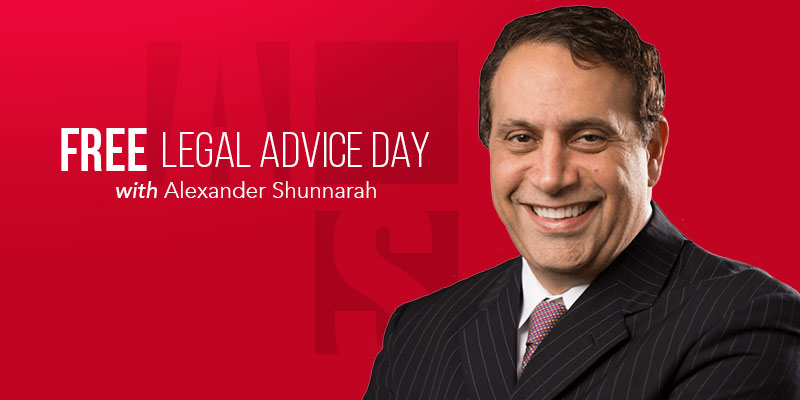 Alexander Shunnarah Personal Injury Attorneys, P.C. will host its fourth Free Legal Advice Day at the Firehouse Shelter on Thursday, December 7.
Beginning at 11 a.m., free legal advice will be available for Firehouse Shelter residents and guests. In addition to complimentary legal advice, the firm will donate and serve the 11:30 meal to residents of the shelter during the event.
This will be the first event simultaneously held while also serving residents of the Firehouse Shelter, located at 501 3rd Avenue North, Birmingham, AL. Meeting slots will be scheduled on a first come, first serve basis beginning at 11 a.m. However, attorneys will offer contact information for future connection with those who do not receive a meeting.
"The Firehouse Shelter continuously makes a tremendous impact on the well-being of our residents and the bright future of Birmingham," stated Alexander Shunnarah, President and CEO of Alexander Shunnarah Personal Injury Attorneys, P.C. "We're grateful for the opportunity to give back in this unique way. We're looking forward to serving the Firehouse Shelter residents with a meal and meeting with those that need legal help."
Through a series of Free Legal Advice Days this year, Alexander Shunnarah hopes to provide the community with the opportunity to receive free and easily accessible legal advice on all matters, not just personal injury. Previous events were held in public venues centered in the Bessemer, Leeds and Irondale communities solely for legal advice.
"Our series of Free Legal Advice Days is designed to demonstrate how important the community is to my firm and that we're always available to help," stated Shunnarah. "This is the fourth event with a unique and positive twist to it."
Firehouse Ministries provides affordable housing to over 215 men every night, and serves approximately 300 men each day with meals, clothing, addiction recovery, transportation to mental health professionals, job interviews, art therapy, the YMCA and by offering math and literacy tutoring. The mission of the Cooperative Downtown Ministries, Inc. is to provide to homeless men, ages 18 and older, in the Birmingham Area a nurturing and caring environment offering supportive services that break the cycle of homelessness and empower individuals to achieve their highest potential.
For more information about this event or future Free Legal Advice Days, please contact LaceyRae Sport at Laceyrae@kcprojects.net or 334-398-2301. For more information about Alexander Shunnarah Personal Injury Attorneys, P.C., please visit www.Shunnarah.com.
Don't miss out!  Subscribe today to have Alabama's leading headlines delivered to your inbox.