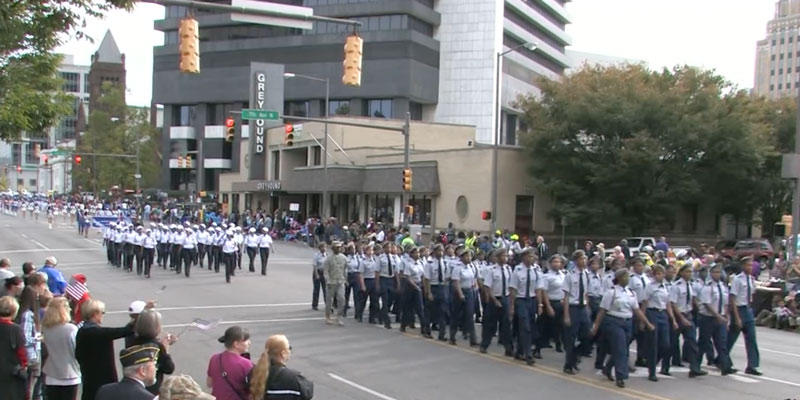 Alabama's concentration of residents who have served in uniform exceeds most other states, but the Heart of Dixie's veteran population is shrinking faster than the national average, according to the latest estimates from the U.S. Census Bureau.

The Census Bureau estimates that Alabama had 331,076 veterans in 2016. That is 8.8 percent of the total adult population, which places the state in the top two-fifths of the country. But the state's veteran population has declined 17.5 percent since 2010, down from 401,114. That is faster than the 15 percent drop nationally over that time.

Overall, nearly 18.5 million veterans lived in the United States in 2016 — 7.4 percent of the total population 18 and older.

In honor of Veterans Day, here is a look at how Alabama's veterans compare with their counterparts across the country.

Alabama veterans are more likely to be women than elsewhere.

The data show that 9.6 percent of the state's veterans are women. That is slightly higher than the 8.6 percent national figure.

The Census Bureau did not even ask women about their military service until 1980.

Alabama veterans make less money as their counterparts.

The median income of Alabama veterans was $36,396, about 92 cents on the dollar compared with the national average.

That gap is narrower, however, than the difference between what non-veterans in Alabama earn compared to the rest of the country. The $23,439 median earnings of non-veterans is about 83 percent of the average income nationally for adults who have never served in the military.

Alabama veterans are more likely to have college degrees — a reversal of the national statistics.

Some 26.4 percent of Alabama veterans in 2016 had at least a bachelor's degree, compared with 24.4 percent non-veterans.

Nationally, however, non-veterans are better educated. Some 31.5 percent of non-veterans have bachelor's degrees or better across the country, compared with 28.3 percent of veterans.

Both in Alabama and throughout the country, non-veterans were more than twice as likely than veterans to have not finished high school.

Alabama's vets are more likely to have disabilities.

The census data show that 29.3 percent of veterans nationally have a disability. That compares with 32.7 percent of Alabama veterans who report a disability. Vets in Alabama also report service-connected disabilities at higher rates than the U.S. veteran average — 26.3 percent vs. 21.8 percent.

It's not just veterans, though. Alabamians in general also are more likely to be disabled. Among non-veterans, 18.8 percent report having a disability in Alabama, compared with the national average of 14.4 percent national average.

The Alabama counties where veterans make up the largest (and smallest) share of the population.

The American Community Survey's five-year survey — which blends results from 60 consecutive months and provides data for even low-population areas — indicates that the Dale County had the highest percentage of veterans among its adult population from 2011 through 2015 — 18. 3 percent.

Veterans made up at least 10 percent of the population 18 and older in 14 other counties — Coffee County (17.7 percent), Russell County (14 percent), Autauga County (13.5 percent), Baldwin County (13 percent),Madison County (12.4 percent), Calhoun and Elmore counties (12 percent each), Houston County (11.5 percent), Cherokee County (11.3 percent), Covington County (10.9 percent, Montgomery County (10.9 percent) Clay and Geneva counties (10.7 percent each) and Tallapoosa County (10.2 percent).

At the other end of the spectrum sits Bullock County, where only 5.1 percent of the adult population served in the military. Lowndes and Franklin counties (5.9 percent each), Sumter County (6 percent) and Marengo County (6.2 percent) round out the bottom five.
Brendan Kirby is senior political reporter at LifeZette.com and a Yellowhammer contributor. He also is the author of "Wicked Mobile." Follow him on Twitter