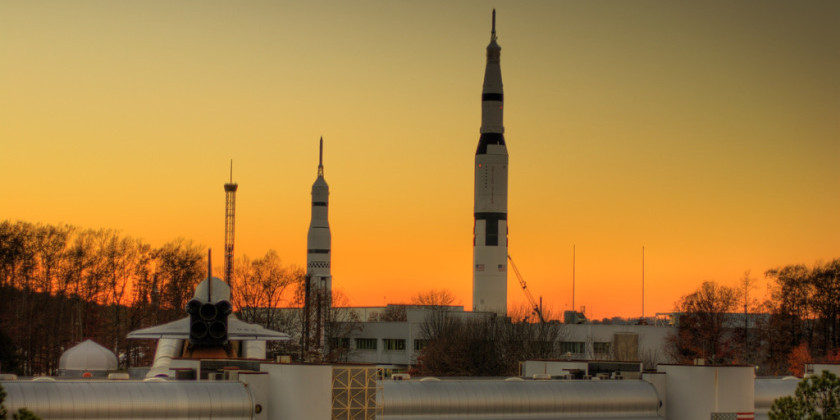 HUNTSVILLE, Ala. — The U.S. Space and Rocket Center Saturday set a one-day attendance record while hosting Museum Day Live, an annual event hosted by Smithsonian magazine which includes participating museums across the country. During the free event, almost 5,500 people visited the Rocket City hotspot to enjoy and explore the state's largest tourist attraction.
The event highlighted the brand-new exhibit, Science Fiction, Science Future, which opened to the public just days before.
"We are honored that our community supports this Smithsonian Day event in such a powerful way," said Dr. Deborah Barnhart, CEO of the U.S. Space & Rocket Center, a Smithsonian Affiliate. "Providing this opportunity for everyone to visit the Smithsonian in their neighborhood is the right thing to do. We couldn't be happier with this record turnout and we are already planning next year's event."
According to rocketcenter.com, Science Fiction, Science Future engages visitors with hands-on and full-body experiences that were once only imagined in pop culture sci-fi films. The exhibit incorporates robots, invisibility, mind control, holograms and augmented reality. A video of the new exhibit can be found here.
The Space Center attracts visitors from all over the world to the Yellowhammer State, offering exhibits on science and technology, the history of America's space program and Redstone Arsenal as well as IMAX films and 3-D movies in a National Geographic Theater.
The new exhibit is scheduled to be on display from September 23, 2015 – March 6, 2016.
---
Thanks for reading! Let me know what you think about this story on Twitter.

— John James (@john_james_20) August 19, 2015
Don't miss out!  Subscribe today to have Alabama's leading headlines delivered to your inbox.