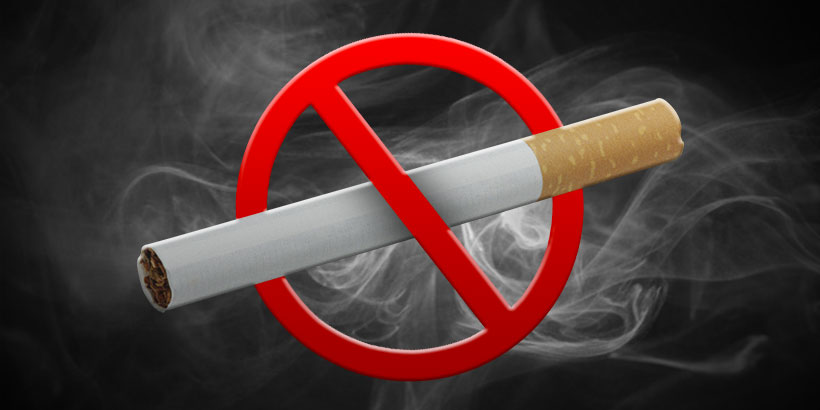 MONTGOMERY, Ala. — The Alabama House passed Thursday a 25 cent per pack tax increase on cigarettes after months of debate on how to address a projected shortfall in the state's ailing General Fund, and definitively answering whether or not Republicans would violate their campaign promises to vote against tax hikes.
A final vote of 52-46 sends the bill to the Senate where it must once more make its way through the committee process before being deliberated by the full body.
Most Democrats voted against the measure. House minority leader Craig Ford (R-Gadsden) slammed Republicans for the tax hike during the lunch break taken immediately after the vote.
"The real hypocrisy here is that Republicans ran on a 'No New Tax' pledge," Ford told reporters. "We're down here raising taxes on everyday Alabamians instead of letting people have the right to vote on a lottery."
Conservatives narrowly defeated the cigarette tax in committee during the previous session, but have endured intense lobbying from their leadership in recent weeks.
"It's a sad day in Alabama when a Republican led House votes to take money away from the private sector in order to grow the size of Government," conservative Representative Ed Henry told Yellowhammer.
The measure is estimated to raise state revenue by $66 million annually, and is merely one part of the package of increases Governor Robert Bentley and House leadership are pushing to cover a $200 million projected shortfall in the General Fund budget.
Notably, the bill passed Thursday excludes taxation of e-cigarettes and other vapor-based nicotine products, which have been shown to help in smoking cessation.
Yellowhammer detailed in February why sin taxes, and cigarette taxes specifically aren't always the long-term solution to budget shortfalls they are purported to be.
As a result of the tax hikes, laws banning smoking, aggressive anti-smoking ad campaigns and polling that indicates Americans no longer consider smoking "normal behavior," the U.S. Surgeon General published a 980-page report last year actually predicting an eventual end to smoking in the United States.

The GIF map below illustrates that smoking in Alabama hit its peak in 1979, when there were 123 packs of cigarettes sold for every person living in the state. By 2012, Alabama's yearly cigarette sales per capita had plummeted to 67.

The continued decline of the tobacco industry flies in the face of Gov. Bentley's claim that he is pushing for a longterm solution to the state's budget woes.
This story may be updated.
---
Like this article? Hate it? Follow me and let me know how you feel on Twitter!

— Elizabeth BeShears (@LizEBeesh) January 21, 2015
Don't miss out!  Subscribe today to have Alabama's leading headlines delivered to your inbox.