Alabama actor goes viral with worst version ever of 'O Holy Night'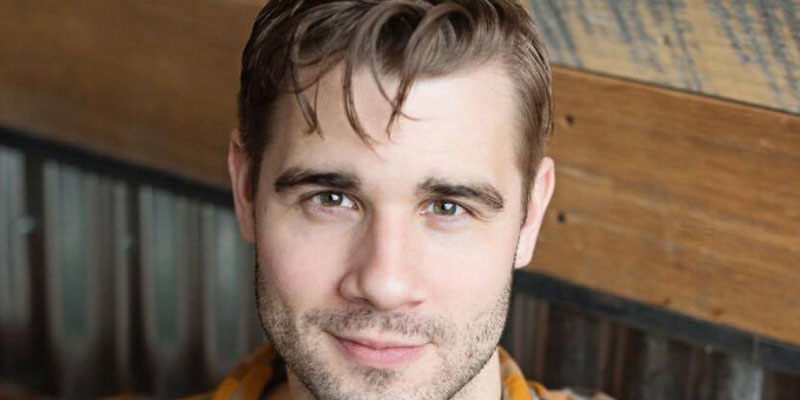 Martin Landry really can sing. Really.
The 31-year-old performer graduated with a musical theater degree from Birmingham-Southern College, making his professional debut in Red Mountain Theatre Company's "Forever Plaid" before heading to New York, where he works consistently.
But you'd never know that from his most-seen piece of work. His lip-syncing to an excruciatingly bad recording of "O Holy Night" has gotten more than 600,000 views on YouTube since it posted in 2008.
"It's amazing how it has become part of people's Christmas seasons," Landry says. "It's right up there with the egg nog and the Christmas movies they watch."
Landry first heard Steve Mauldin's version of the classic Christmas carol in 2002, when fellow RMTC actor Dylan Hunter sent it out with the note, "You have to listen to this."
What he heard was Mauldin, an accomplished musician himself, playing around in a studio and singing a purposely bad vocal to an instrumental track underneath.
"I fell in love with that recording, a pure, unhealthy obsession, I would say," Landry says. "I made my family listen to it, and I would 'amuse' them in the living room by lip-syncing live to it."
In 2008, Landry and his roommate at the time, Trey Tatum, decided to videotape Landry's performance for their electronic Christmas card.
They posted it on YouTube, and it began to get attention. Including from Mauldin, who wanted to remind people that it's him doing the vocals.
"I tried to make it super clear it was a lip-sync," Landry says. "But some people thought it was real. They thought I was the one singing. I wanted them to know the truth for two reasons: One, this is my career, and I don't want people thinking I sing like this. And second, this guy's a genius, and he deserves the credit."
Landry, who lives in New York with is wife, Janice, has enjoyed a little bit of fame from his viral video.
"I was invited to lip-sync live to it once at Birdland, a club in New York City," he says. "It's the strangest performance I've ever given in my life. Half the audience enjoyed it. The other half was baffled and silent and maybe a little bit angry."
He also, apparently, has fans in the Broadway community.
"The most glamorous story I have is that I went to see 'The King and I' on Broadway, and I had a friend in the cast who had won a Tony Award," Landry says. " She told me that one of her fellow actors in the show recognized me on the front row as the 'O Holy Night' guy. I apparently made a Broadway actress so nervous that she almost couldn't do the show."
Landry loves that his video is a must-see for many during the holiday season.
"It's a lot of fun," he says. "I love making people laugh."