The Yellowhammer Power & Influence 50 is an annual list of the 50 most powerful and influential players in Alabama politics, business and state government – the men and women who shape the state.
Today, we're taking a look at a new group of Alabama leaders poised to be part of the next generation of power and influencers.
Don't miss Yellowhammer's 4th Annual Power of Service reception honoring the men and women on the Power & Influence 50 list who have utilized their stature to make a positive impact on the state. The event is set to take place Thursday, October 25 at Ross Bridge Resort in Birmingham. Past events attracted a who's who of Alabama politics and business, including the governor, lieutenant governor, speaker of the house, pro tem of the Senate, members of Congress, dozens of state legislators and many of the state's top executives, lobbyists, opinion leaders and political activists.
For more information on the event and to purchase tickets please click here.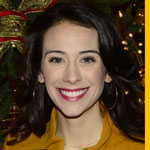 Christian Becraft, director of governmental affairs, Auburn University
As director of Governmental Affairs, Christian Becraft has significant responsibility in the university's approach to its interactions within state government. This is a position for which she is well-qualified given her previous experience as Governor Ivey's education policy advisor and her service on the Education Commission for the States.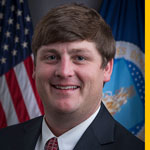 Chris Beeker, III, state director for rural development, U.S. Department of Agriculture
Agriculture is a $55 billion industry in Alabama. Chris Beeker is the main point of contact between that industry and the critically important U.S. Department of Agriculture. Beeker was appointed to his position by President Trump and Agriculture Secretary Sonny Perdue. Having grown up as part of a family-owned catfish farm and cattle business, Beeker was ready for this important job on day one.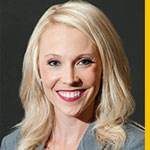 Molly Cagle, director of external affairs, Manufacture Alabama
As the chief lobbyist for Manufacture Alabama, Molly Cagle boasts power and influence well beyond her age already. Besides her sway in policy matters affecting industrial giants in the Yellowhammer State, she is also the go-to staff member for candidates and elected officials wanting the support of JOBS PAC. This former Senate Liaison for Pro Tem Del Marsh will continue rising on the governmental affairs scene for decades to come.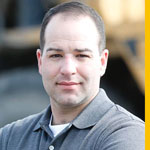 Patrick Cagle, president, Alabama Coal Association
The former director of the JobKeeper Alliance, Patrick Cagle is now standing up for jobs in the state as head of the important Alabama Coal Association. After taking the reins this past spring, he is already making his mark on this vital industry, growing his power and influence along with the association. He is also a mover as a member of the Conservation Advisory Board, the 10-member group appointed by the governor to oversee hunting and fishing policies in the state. Patrick and Molly Cagle are a true power couple on Goat Hill.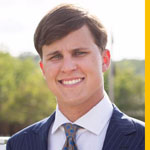 Will Dismukes, Republican nominee, House District 88
Will Dismukes is poised to fill an open seat in the Alabama House of Representatives, and he did so by managing his way through a field that included the handpicked Business Council of Alabama candidate and an Autauga County political legend. Dismukes was a two-time All-American pitcher at Faulkner University, and he gained considerable political experience in the Alabama Farmers Federation governmental affairs shop. He is now a small business owner looking to make his mark in Montgomery.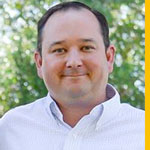 Chris Elliott, Republican nominee, Senate District 32
Chris Elliott is likely the next state senator from the overwhelmingly Republican district 32. Elliott has a diverse business background and has already served a term on the Baldwin County Commission. The gulf coast region is a big part of Alabama's economy. Elliott's background and experience should come in handy navigating the treacherous waters of the Alabama Senate.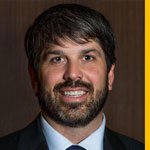 Garlan Gudger, Jr., Republican nominee, Senate District 4
Garlan Gudger, Jr. is a successful small businessman from Cullman who demonstrated some pretty strong popularity in defeating a two-term incumbent in his Republican primary for the Alabama Senate. That type of mandate from his district and strength of personality should allow him to carve out space for himself in the state senate.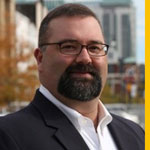 Lance Hyche, owner, Greystone Public Affairs, LLC
Lance Hyche has been able to pull off the difficult challenge of maintaining a lobbying practice and being a campaign consultant. After all, there are only so many hours in a day. Yet, Hyche has an impressive client list in both practices and the wins to match. His years of experience in grassroots campaign and issue outreach have served his clients well and set him up for continued success.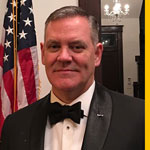 Greg Keeley, managing partner, Dreadnaught
Greg Keeley is a highly sought-after expert on politics, international affairs and cyber-security. He is a frequent contributor on Fox News, Daily Caller and The Hill. During the last year, though, he has been in the unique position of localizing his national profile to Alabama politics. A veteran of combat theaters in Afghanistan and Iraq – with commissions from the U.S. Navy and the Australian Navy – Keeley is able to call on uncommon background and experiences as he grows his new firm Dreadnaught.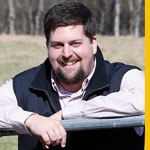 Wes Kitchens, Republican nominee, House District 27
Wes Kitchens will likely be representing a north Alabama district in the Alabama House of Representatives. Considering that the last person who held that seat launched themselves toward the lieutenant governor's office, Kitchens has some pretty big shoes to fill. Kitchens has served as president of his chamber of commerce so his ability to focus on jobs and the economy should help him achieve that end.
Parker Duncan Moore, state representative, House District 4
State Representative Parker Duncan Moore has not even stepped foot onto the house floor yet, but this 29-year-old is already poised to be a player in Montgomery. After winning a special election in May to replace former House Majority Leader Micky Hammon, Moore is set to win a term of his own come November 6. From there, this Decatur-area conservative will look to acquire power and influence over the next four years.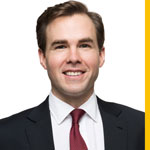 Edward O'Neal, associate, Maynard, Cooper & Gale
Edward O'Neal has become a consistent presence at the Alabama statehouse. As an associate at the high-end law firm of Maynard, Cooper & Gale, O'Neal holds a prominent place in MCG's governmental affairs practice. He has also been a legal advisor to numerous political campaigns. O'Neal has transitioned well from a decorated academic career into the governmental affairs arena.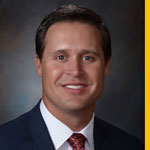 Tim Parker, III, president, Parker Towing
Parker Towing has a long, storied history moving freight up and down Alabama's river system. Tim Parker, III is now a director and president for the company which continues to play a vital role in keeping the state's economy moving. Also a member of the board of the Alabama State Port Authority, Parker's involvement in lasting public policy decisions will only increase.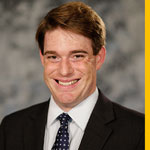 John Rogers, communications director, Senate Majority Leader Greg Reed
After successfully managing a hotly contested race during the 2014 election cycle, John Rogers headed to work in the Alabama legislature where he now serves as communications director for Senate Majority Leader Greg Reed. Rogers is responsible for much of the messaging and materials for members of the Republican caucus in the upper chamber. He is a student of politics and has the profile of someone who will continue to stay in the mix.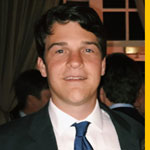 Paul Shashy, public affairs specialist, Big Communications
Communications guru, campaign specialist and government affairs consultant, Paul Shashy is a political jack-of-all-trades. His mastery of getting pro-growth, common sense conservatives elected is evidenced by the trust placed in him by the Alabama Civil Justice Reform Committee (ACJRC), the state's biggest businesses and top-tier Republican candidates from Senator Richard Shelby to former Senator Luther Strange. Shashy is going to be shaping Alabama elections and influencing the entire political scene for the next half-century.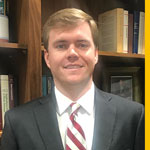 Charlie Taylor, director of government relations, the University of Alabama System
A 2017 graduate of the University of Alabama School of Law, Charlie Taylor has a professional and political resume that would make people twice his age jealous. As the director of Government Relations for the mighty University of Alabama System, he is set to become a household name in Montgomery. With his deep connections to the Birmingham business community and as a Senator Shelby alumnus, Taylor's star is unquestionably on the rise.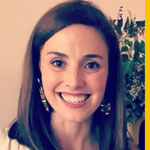 Elizabeth Bloom Williams, owner, EBW Development
In Alabama politics, fundraising is the niche of all niches. Elizabeth Williams has mastered her craft, raising money for the state's most cash-flush campaigns in recent cycles. Simply put, if you want someone with impeccable organizational skills, unsurpassed know-how and a rolodex only beat by the governor, Williams is the go-to federal and state fundraiser. Look for her power and influence to continue climbing.
Don't miss out!  Subscribe today to have Alabama's leading headlines delivered to your inbox.