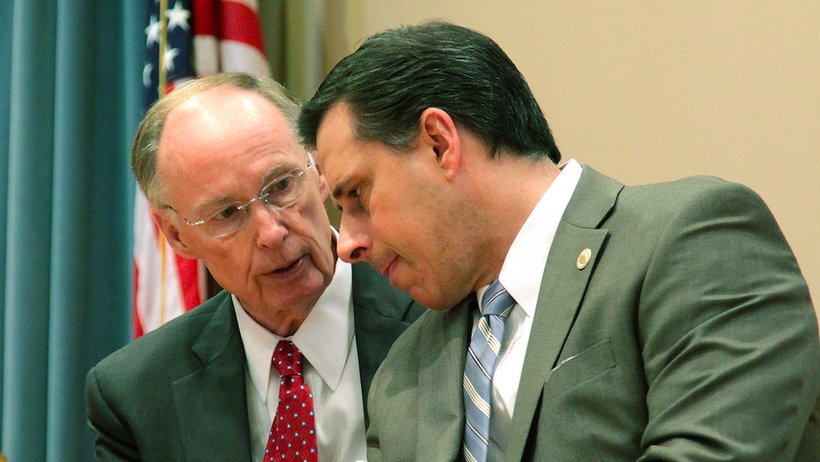 Following his re-election victory, former Governor Robert Bentley reportedly told one of his confidants that political opponents would no longer see the "nice" governor. Instead, he warned that his "other side" would come out during his second term in office.
That's according to Spencer Collier, the former head of the Alabama Law Enforcement Agency (ALEA) who was fired by Bentley. At the time, Collier was accused by the then-governor of abusing state funds. He endured months of ethics and criminal investigations, though he was ultimately cleared of wrongdoing by the Attorney General's office in October of 2016.
In an interview with Huntsville's WHNT, the former law enforcement leader revealed that he first noticed signs of Bentley's souring character on election night in 2014.
"He actually made a statement to me, 'First term, everyone saw the nice governor. This term, they're going to see the other side of me,'" Collier told the station. "Well, I had never seen the other side of Robert Bentley. And he became arrogant, which is totally contrary to his personality, or used to be."
Later that evening, Collier was ordered by Bentley to drive over 140 miles to track down salacious audio of a conversation between the governor and his alleged mistress, Rebekah Caldwell-Mason. He now acknowledges that it's a trip he shouldn't have made: it roped him further into impeachment and criminal probes against the former governor.
Since then, Alabama's former top cop says he's going out of his way to avoid harboring resentment toward the man he once considered a friend.
"I purposely did not watch his speech to resign," Collier said. "I just chose not to. As bad as he has made our life, and I say our, my family's life, I still try not to take joy in someone's misery."