The Alabama High School Athletic Association voted Tuesday to accommodate faith-based scheduling requests.
The change comes after the association drew criticism in February for failing to allow the Oakwood Adventist Academy varsity boys basketball team to alter its schedule so players and coaches could observe the Sabbath.
As a result, Oakwood was forced to forfeit its state playoff tournament game and end the team's historic season.
In a statement hailing the rule change, Gov. Kay Ivey declared Tuesday's vote to be "a win for religious liberty."
"Today's vote by the Alabama High School Athletic Association is absolutely a win for religious liberty, and no doubt, is a testament to the Oakwood boys and their convictions," said Ivey. "I hope that Alabamians – young and old – can look to these boys as an example. They stood strong in their faith and showed that good can come from a difficult situation.
"Here in Alabama, we will always stand up for religious freedom, and this rule change is certainly doing just that."
Oakwood Adventist, a Huntsville K-12 private school, was scheduled to play for an opportunity to advance to the Class 1A Northeast Regional final Feb. 19 at 4:30 p.m. Adventists observe the Sabbath from Friday's sunset to Saturday's sunset, which was 5:31 p.m.
The school's opponent and the teams scheduled for the 7:30 p.m. time slot were willing to make the switch to accommodate Oakwood.
However, AHSAA denied the request.
When asked for comment, the association at the time stated, "All games at each regional are expected to be played as scheduled. This is the AHSAA's only statement."
In response, Oakwood refused to waver from its deeply held religious convictions.
Raynon Andrews, senior captain of the team, said holding true to their faith took precedence over playing in the historic game.
"When God created the Earth, on the seventh day he rested; he calls us to rest on that day and give that day to him," said Andrews. "I'm not going to play on that day no matter what, because it's bigger than basketball."
The following week, Ivey penned a letter to AHSAA officials demanding an answer for their denial of Oakwood's scheduling request.
RELATED: State Rep. Whitt pursues AHSAA accountability in aftermath of Oakwood Adventist controversy
In March, Ivey met with the team in Montgomery to honor its historic season and praise the players for remaining true to their faith.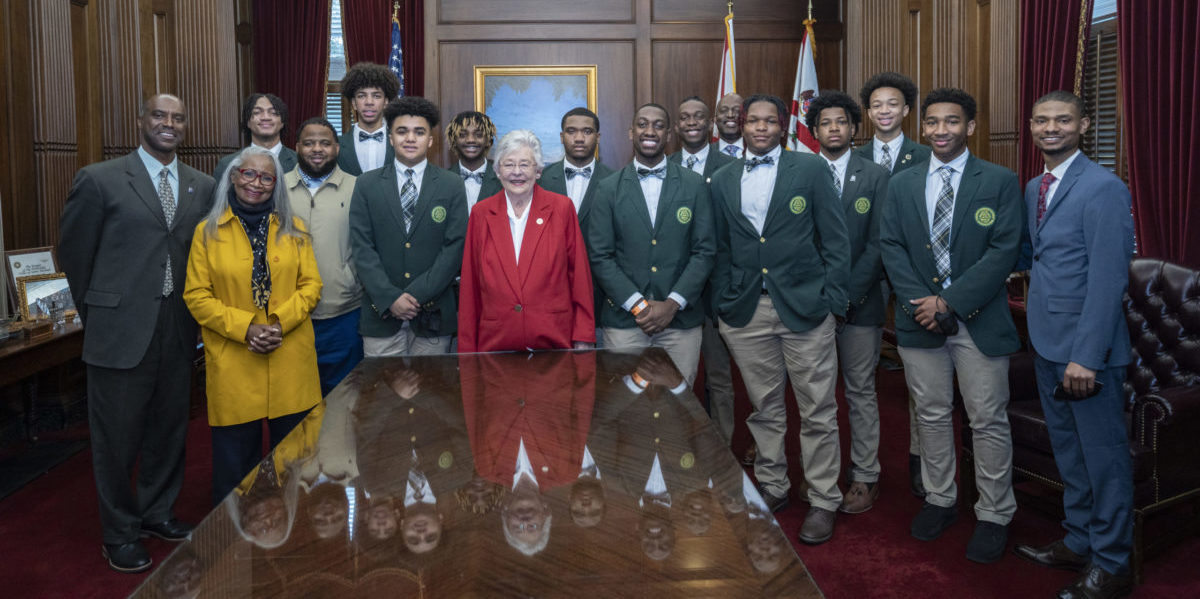 Dylan Smith is the editor of Yellowhammer News. You can follow him on Twitter @DylanSmithAL
Don't miss out!  Subscribe today to have Alabama's leading headlines delivered to your inbox.