Will Ainsworth and Alice Martin nab coveted ALFA endorsements, Cavanaugh responds with strong poll numbers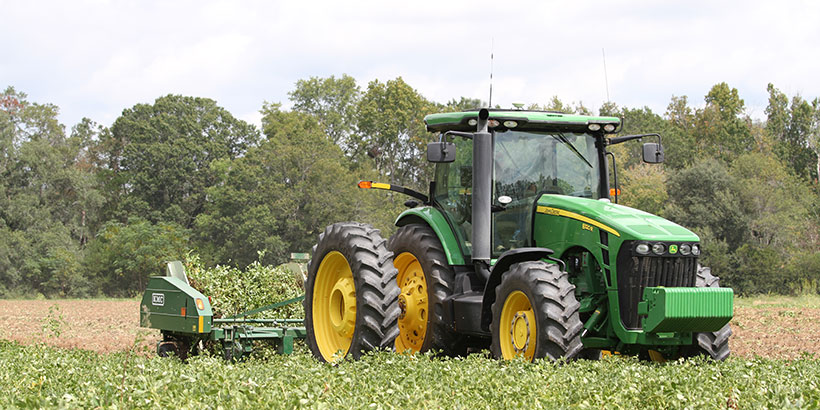 The political action arm of the powerful Alabama Farmers Federation announced a slew of statewide and congressional district endorsements late Tuesday for the upcoming primary elections.
Two endorsements in an otherwise predictable slate drew attention.
First, former U.S. Attorney Alice Martin nabbed the coveted endorsement for the Alabama Attorney Generals Race, beating out the current attorney general Steve Marshall, the former AG Troy King, and well-funded Mobile lawyer Chess Bedsole.
Campaign experts expect this to be one of the most contentious races this primary season.
The second endorsement of note was in the lieutenant governor's race.
Guntersville State Rep. Will Ainsworth received ALFA's endorsement over Twinkle Andress Cavanaugh, the president of the Alabama Public Service Commission, and State Sen. Rusty Glover of Semmes.
Shortly after the endorsement was made public, Cavanaugh's campaign issued an internal memo from a polling firm showing her strong position in the race, garnering 33% while Glover is at 11% and Ainsworth 7%. The poll, conducted for Cavanaugh by Public Opinion Strategies earlier this month, also showed her at 40% to Ainsworth's 15% in a two-way match.
The endorsements come after candidates met with dozens of ALFA county leaders from across the state during a marathon session on Tuesday in Montgomery. Candidates were given 10 minutes apiece to make their case and answer questions from the federation.
"This meeting is one of the most important we hold," said federation president Jimmy Parnell in a statement issued after the slate was finalized. "I've been told by candidates the auditorium where FarmPAC meets is one of the most intimidating rooms in Alabama — not because of our leaders' attitudes, but because they represent some of the most influential and active people in the state."
Endorsements for the State Legislature and Alabama State Board of Education were also discussed and will be announced locally, according to ALFA.
Here are all of the ALFA endorsements made Tuesday.
Governor — Kay Ivey (R)

Lieutenant Governor — Will Ainsworth (R)

Attorney General — Alice Martin (R)

Commissioner of Agriculture and Industries — Rick Pate (R)

Secretary of State — John Merrill (R)

State Treasurer — John McMillan (R)

State Auditor — Jim Zeigler (R)
Alabama Supreme Court, Chief Justice — Lyn Stuart (R)

Alabama Supreme Court, Place 1 — Brad Mendheim (R)

Alabama Supreme Court, Place 2 — Tommy Bryan (R)

Alabama Supreme Court, Place 3 — Will Sellers (R)

Alabama Supreme Court, Place 4 — Jay Mitchell (R)

Alabama Court of Civil Appeals, Place 1 — Christy Edwards (R)

Alabama Court of Civil Appeals, Place 2 — Terri Thomas (R)

Alabama Court of Civil Appeals, Place 3 — Terry Moore (R)

Alabama Court of Criminal Appeals, Place 1 — Richard Minor (R)

Alabama Court of Criminal Appeals, Place 2 — Chris McCool (R)

Alabama Court of Criminal Appeals, Place 3 — Bill Cole (R)
Alabama Public Service Commission, Place 1 — Jeremy Oden (R)

Alabama Public Service Commission, Place 2 — Chris "Chip" Beeker Jr. (R)
United States House of Representatives, District 1 — Bradley Byrne (R)

United States House of Representatives, District 2 — Martha Roby (R)

United States House of Representatives, District 3 — Mike Rogers (R)

United States House of Representatives, District 4 — Robert Aderholt (R)

United States House of Representatives, District 5 — Mo Brooks (R)

United States House of Representatives, District 6 — Gary Palmer (R)

United States House of Representatives, District 7 — Terri Sewell (D)
(Sign-up for our daily newsletter here and never miss another article from Yellowhammer News.)