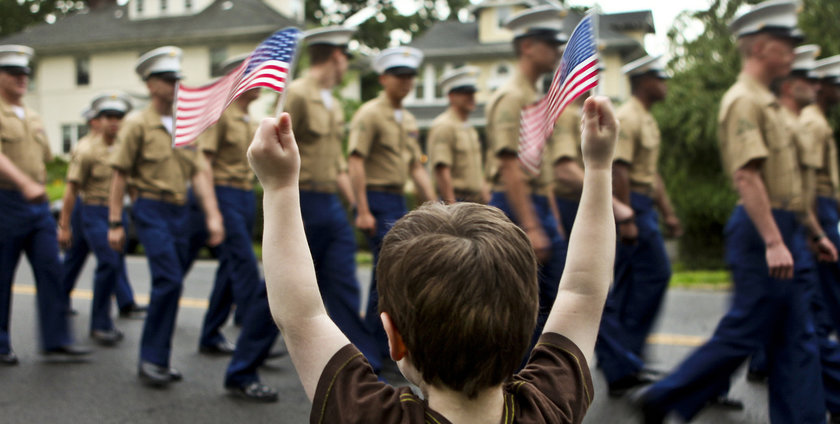 Across the state, Alabamians will spend the weekend celebrating with family and honoring the lives of those who have given their all for our nation. The state has events that cater to every age, so we're sharing some of our top picks for you here.
Huntsville- An Evening at the Veterans Memorial (Monday)
Weather forecast: Mostly cloudy, low of 62 degrees
For the third year in a row, WHNT and The Association of the U.S. Army will host "An Evening at the Veterans Memorial." The event will feature music and poetry readings. For those who cannot make it in person, you can catch a live stream here.
Decatur- Alabama Jubilee Hot Air Balloon Festival (Saturday and Sunday)
Weather forecast: Scattered thunderstorms, high in the mid-80s
One of the most anticipated events of the weekend, the Alabama Jubilee features 60 hot air balloons with tethered rides, games, a craft show, and an evening balloon glow. Admission is free.
Montevallo- Memorial Day Celebration at the American Village (Monday)
Weather forecast: Scattered thunderstorms, high of 82 degrees
Every year, the Alabama's historically-focused American Village hosts a free event aimed at honoring "those in every generation who have served and sacrificed for the cause of liberty." The day's program includes historic demonstrations, Colonial games, "appearances" made by figures like Martha Washington, Patrick Henry, and Paul Revere, and a wreath laying ceremony at the Veteran's Shrine.
Montgomery- Montgomery Symphony Jubilee Pops Concert (Friday)
Weather forecast: Clear skies, low of 62 degrees
On Friday night, gather on the lawn in front of Alabama's Archives Building and enjoy this popular annual concert free of charge. Lawn chairs, blankets, picnic baskets, and coolers are all welcome. The music begins at 7:00pm, but arrive early to claim a good spot.
Gulf Shores- Fort Morgan Memorial Day Tribute (Saturday)
Weather forecast: Partially cloudy, high of 83 degrees
For those interested in spending the weekend truly reflecting on the sacrifices of America's servicemen and women, Fort Morgan will host a special program on Saturday featuring historians dressed in uniforms from different eras. Their Memorial Day Tribute program will include guided tours of the historic fort, as well as historic weapons demonstrations and artillery shoots. Admission is $7 for adults, and $4 for children.