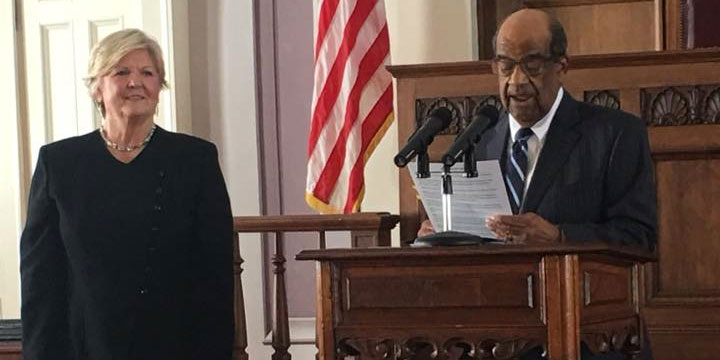 As reported by Rocket City Now, Chief Executive Officer and Executive Director of the U.S. Space and Rocket Center Dr. Deborah Edwards Barnhart has been awarded the Alabama Academy of Honor.
The Alabama Academy of Honor was created to honor the most distinguished Alabamians. This prestigious club is reserved for only 100 members and all living governors. Some notable members include Hank Aaron, Randy Owen, Condoleezza Rice, John Lewis, and Nick Saban.
Edwards has lived a life of service. Before joining the U.S. Space and Rocket Center, she was a captain in the U.S. Navy. She was also awarded NASA's Distinguished Public Service Medal.
This year's other inductees include Gov. Kay Ivey, award-winning journalist Cynthia Tucker Haynes, and President and CEO of Sloss Real Estate Catherine Sloss Jones.