The Economic Development Partnership of Alabama (EDPA) earlier this week held its virtual Alabama Launchpad Cycle 3 Finale, where it awarded two startups a combined $75,000.
Alabama Launchpad, founded in 2006, directs funding to startups through competitions in an effort to drive innovation and job creation. In receiving investment from Alabama Launchpad, startup founders cede no equity or ownership of their companies.
Mealvana, the first product of startup Milkman, won a $25,000 prize from Alabama Launchpad's concept stage competition. The company builds technologies centered around enabling individuals to make healthier eating choices. Its app, Mealvana, is a product the company's founders referred to as the "Netflix for recipes."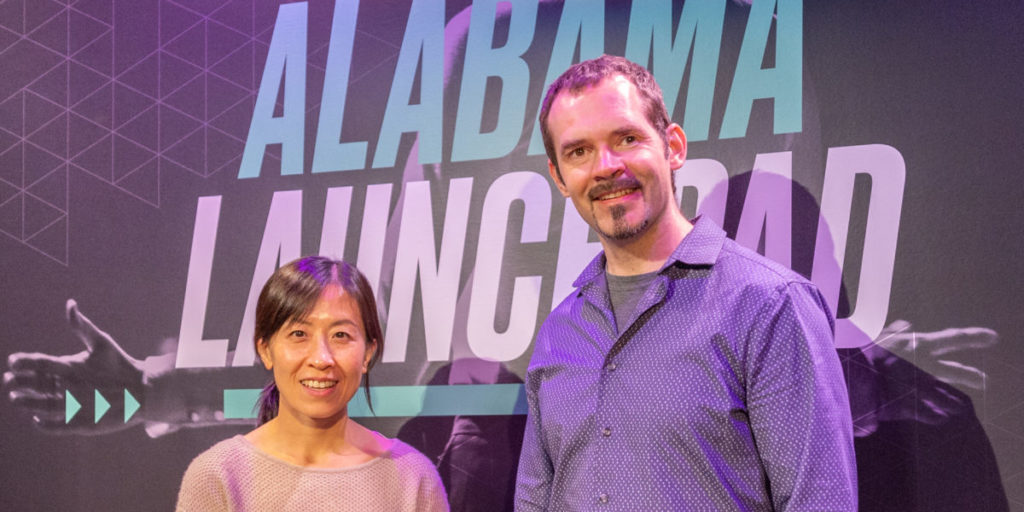 Mealvana co-founder and data analyst Xuan Huang praised Alabama Launchpad for assisting the company in its plans for further growth.
"In Alabama, the entrepreneurship community is so tightly connected. It's easy for us to find a network to help grow our company but Alabama Launchpad helped expedite that process," said Huang. "Our food retail technology company is primed to be here, especially with successes like Shipt in the state."
Alabama Launchpad's $50,000 seed stage price was awarded to Birmingham-based social learning platform CAVU. The new venture, launched by Sigao Studios CEO Christopher Sims, assists businesses with gaining access to coaching and training opportunities as the state's first benefit-oriented corporation.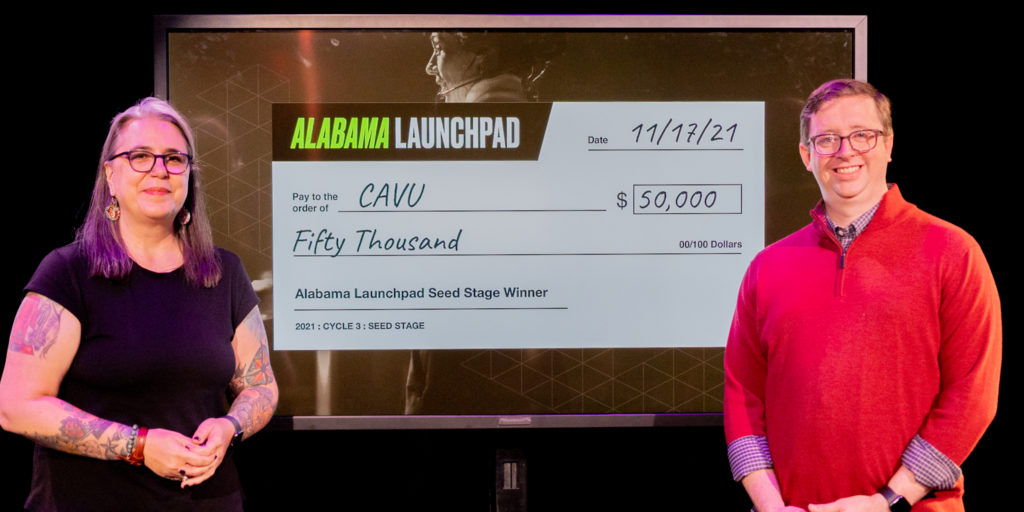 Rebecca Dobrinski, chief content officer of CAVU, asserted that the company's experience from this year's competition would serve to benefit the company's future outlook.
"This experience has exposed us to so many different mentors and advisors, alongside providing so much amazing information," advised Dobrinski. "Alabama Launchpad has made us take a good look at how we're doing things, and it has made us a better and stronger company."
Miller Girvin, EDPA executive vice president of innovation and entrepreneurship, heaped admiration upon the competition's winners.
"We are rounding out the year strong with Mealvana and CAVU taking home the title of Alabama Launchpad winners," proclaimed Girvin. "We began 2021with changes to the Alabama Launchpad programming, with the goal of having more entrepreneurs impacted by increased mentorship efforts. All of our finalists, especially winners Mealvana and CAVU, have potential for tremendous growth."
The finale of Cycle 3 2021 is available for viewing on Alabama Launchpad's website.
The concept stage competition was evaluated by the following judges:
LaKami Baker, foundation professor of entrepreneurial studies at Auburn University
Christa Cotton, founder & CEO of El Guapo Bitters
Mitesh Shah, vice president and general manager Alabama Division at Vulcan Materials
The following judges evaluated the seed stage competition:
Mary Drennen, co-founder at Nourish Meals
Mike Girouard, executive vice president of sales at Aesto Health
Bryan Ledbetter, manager of IT at Robins & Morton.
Since its inception, Alabama Launchpad has funded 106 startups. The investment initiative has awarded $5.8 million in funding to winning companies, which in total hold an estimated overall post-money valuation of over $450 million and employ more than 850 people.
Dylan Smith is a staff writer for Yellowhammer News. You can follow him on Twitter @DylanSmithAL
Don't miss out!  Subscribe today to have Alabama's leading headlines delivered to your inbox.