Trump nominates new U.S. Attorneys for Alabama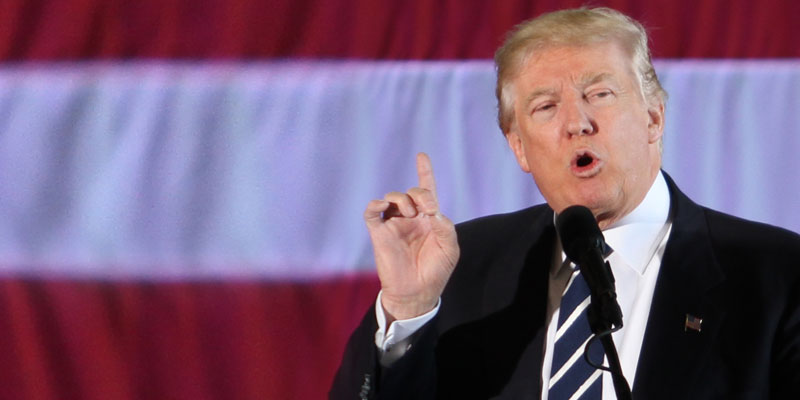 WASHINGTON, D.C. — Earlier this week, President Donald Trump announced his first wave of U.S. Attorney appointments, including one for each of Alabama's three federal districts. The individuals nominated to serve in the Yellowhammer State are Louis V. Franklin, Sr., Richard W. Moore, and Jay E. Town.
"The United States Attorney serves as the chief Federal law enforcement officer within his or her Federal judicial district," the White House said in a press release. "These candidates share the President's vision for 'Making America Safe Again.'"
Trump nominated Franklin to serve as U.S. Attorney for the Middle District of Alabama. Franklin holds a B.A. from The University of Alabama, an M.S. from Auburn University at Montgomery, and a J.D. from Howard University School of Law. He has worked for the U.S. Attorney's office for 27 years, including several lengthy stints as Assistant U.S. Attorney.
If confirmed, Moore will serve as the Southern District's U.S. Attorney. He earned his B.S. from Spring Hill College, his J.D. from Samford University Cumberland School of Law, and an Atlantic Fellowship from Oxford University in England. President George W. Bush nominated Moore to be the Inspector General for the Tennessee Valley Authority, and he has served in that position since 2003. He is familiar with Alabama's Southern District, as he previously served as Assistant U.S. Attorney there from 1985 to 2003.
Town has been asked to serve as the U.S. Attorney for Alabama's Northern District. He holds a B.A. from the University of Notre Dame and a J.D. from Seton Hall University School of Law. He currently serves as the chief prosecutor in the Madison County District Attorney's Office, but he previously worked as a Judge Advocate General in the United States Marine Corps for 12 years.
U.S. Attorneys are nominated by the president and confirmed by the U.S. Senate. They serve four-year terms and are subject to removal by the president at any time.