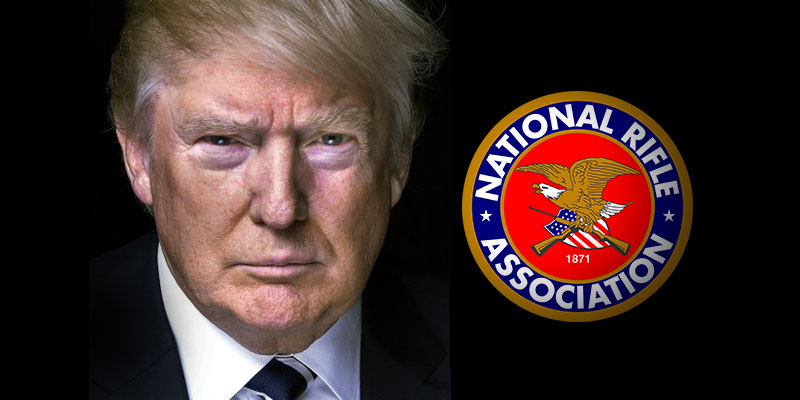 President Donald Trump is going to be speaking at the National Rifle Association's annual Institute for Legislative Action leadership forum in Atlanta later this month. He will become the first sitting president since Ronald Reagan in 1983 to address this group.
As a candidate, Trump received the earliest ever endorsement by the association. In February, NRA president Wayne LaPierre said the organization would have President Trump's back "for the next eight years."
Related: Locked and loaded: Alabama ranks in the top five for registered guns per captia
In March, the Trump administration reversed a last-minute Obama administration regulation banning the use of lead ammunition on wildlife refuges.
Gun control groups are already threatening to demonstrate in conjunction with Trump's address. Anti-gun activist and Mom's Demand Action for Gun Sense in America founder Shannon Watts said "volunteers" will be in Atlanta during the convention and "will not be silenced."
The event is Friday, April 28th. Other notable speakers include Alabama's own Sen. Luther Strange, Sen. Ted Cruz (R-Texas), Milwaukee Sheriff David Clarke, Secretary of the Interior Ryan Zinke, former congressman and retired Lt. Col. Allen West, Florida Gov. Rick Scott (R), and others.
Over 80,000 are projected to attend the event, and 800 vendors are also expected to be on hand.
Don't miss out!  Subscribe today to have Alabama's leading headlines delivered to your inbox.