Trump adds another Alabama congressional staffer to his administration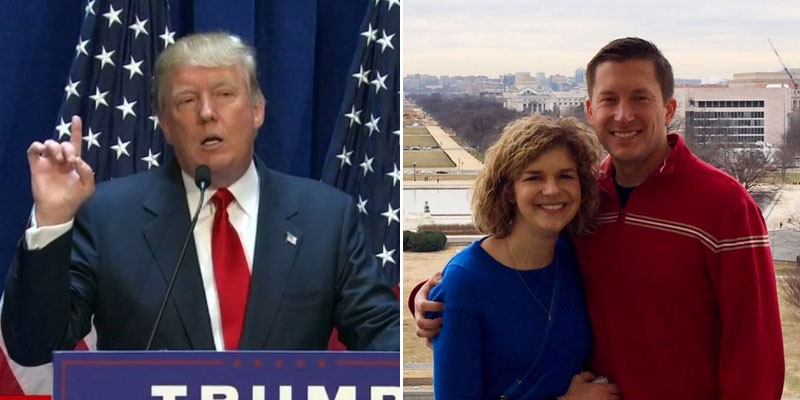 WASHINGTON, D.C. — The Alabama connections to the Trump Administration keep getting stronger and stronger. Today, it was announced that Peter J. White, Legislative Counsel to Alabama Congressman Mo Brooks (R-AL5), will be joining President Trump's White House Domestic Policy Council as Senior Policy Analyst.
"Alabama's Fifth Congressional District's loss is President Donald Trump's gain. President Trump is immensely fortunate to gain the expertise of Peter J. White as a member of the White House Domestic Policy Council," Rep. Brooks said in a statement. "I wish him the best in this new position and commend his selection. The White House is gaining a passionate staffer, dedicated to helping President Trump keep his campaign promises."
White is from Alabama's Fifth Congressional District and graduated from Grissom High School in 2001. He earned his J.D. from American University's Washington College of Law and went on to serve as Legislative Counsel for Brooks in D.C. During his time working under Brooks, White helped craft legislation on immigration, space, and cybersecurity. He also served as Brooks' chief advisor on judiciary and transportation issues.
Before his time working with the House, White worked at the Federal Trade Commission in the Office of International Affairs and the Bureau of Competition, and the Federal Communications Commission's Spectrum and Competition Policy Division of the Wireless Telecommunications Bureau.
He will be far from the only Alabamian to play a large role in crafting policy with President Trump. Alabama Sen. Jeff Sessions (R) will – in all likelihood – be the next Attorney General of the United States and set the agenda for the Department of Justice. Sessions' former staffer, Stephen Miller, is currently a senior advisor to the president, as well.
Yellowhammer's own Cliff Sims, who formally stepped down on Inauguration Day, also took a job in the White House as Special Assistant to the President and Director of White House Message Strategy. "It is an incredible honor to be asked to work in the White House and I look forward to serving the President and the country in this role," Sims said.
RELATED: Yellowhammer's Cliff Sims accepts senior communications job in Trump White House