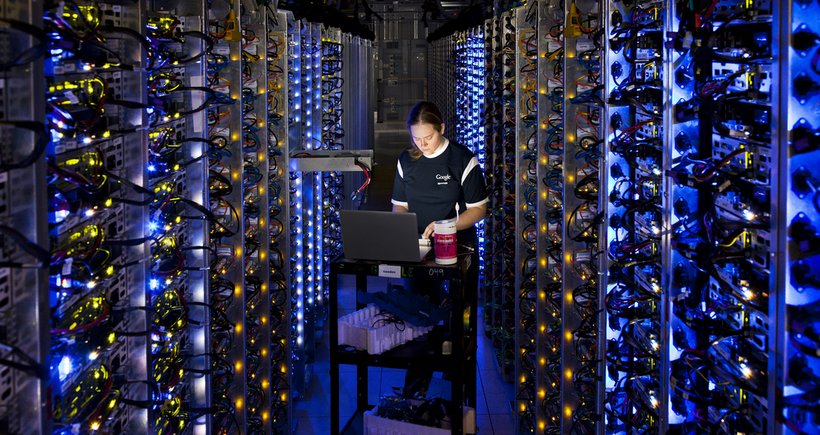 STEVENSON, Ala. — Google, Inc., the world's second most valuable company, announced Wednesday that it will invest $600 million to locate a massive data processing center in north Alabama, one of only 14 in the world. The project is expected to create 75-100 jobs.
For context, Google's $600 million investment in Jackson County matches the size of Airbus's in south Alabama, where the aerospace giant began building its first U.S.-based production facility in 2013.
"Google is going to appreciate the workers in Alabama," said Governor Bentley at the announcement. "There are no better workers in the world"
"We're not here by accident," said Google Data Center Energy and Location Strategy director of operations Gary Demasi. "We found the right partners and the right community to meet our long term needs."
Stevenson is a town of just over 2,000 residents whose historical significance centers around a Civil War-era Railroad Depot. Every June the town celebrates "Depot Days," where the close-knit community gathers to hear musicians, hold block parties, and watch a Volkswagon Beetle Parade.
The Google announcement also comes on the heels of a string of high-profile economic development successes for north Alabama, including Remington Outdoors (2,000 jobs) and Polaris (2,000 jobs).
Although data centers do not employ quite as large a number of workers on site once they are fully functional, the massive projects take hundreds of thousands of man hours to build and go on to produce a steady and significant stream tax revenue from their intense use of energy.
Google will reportedly use renewable energy to power the data center, partnering with the Tennessee Valley Authority to supplement the existing grid.
"Economic development is a vital part of TVA's mission to serve the people of the Tennessee Valley. TVA is committed to a diverse energy portfolio and providing reliable, low-cost and ever-cleaner energy to attract new companies and investments to the region," said TVA President and CEO Bill Johnson.
"Google could have located their next data center anywhere in the world, but they chose a soon-to-be retired coal plant site with the right infrastructure in rural Alabama," Johnson added. "What began as a power generation facility will now become a data center harnessing the power of the Internet to connect people all over the world."
The Bentley administration and Republicans in the Alabama Legislature have been working to attract large data centers to the state for the last several years. In 2012 lawmakers passed the Alabama Data Processing Center Economic Incentive Enhancement Act, "positioning (the state) to become a very desirable spot for data centers to locate," Bloomberg wrote at the time.
And although it was overshadowed by the intense budget debate, the Legislature also updated the state's economic incentives structure in 2015 by passing Gov. Bentley's "Accelerate Alabama Jobs Incentive Package."
"Passing the Accelerate Alabama Jobs Incentive Package will once again make sure that Alabama leads the nation in the recruitment of high-skilled, well-paying jobs the people of our state need and deserve," Bentley said during his 2015 State of the State address, and it appears he was right.
The Google project will take advantage of the new incentives structure in which companies only receive the incentives a year after they are fully operational and have hired their employees. Lawmakers believe this will protect taxpayers by making sure any incentives offered by the state are tied to actual jobs created, rather than just the promise of growth.
Google has expanded rapidly in recent years, branching out from its core business as the world's leading search engine to make investments and acquisitions in video (YouTube), fiber optic cable networks, mobile phones and apps, facial recognition software, GPS navigation, robotics and artificial intelligence, and countless other tech fields.
Founded in 1998 by Larry Page and Sergey Bring, Google now employs over 50,000 people worldwide and is worth an astounding $368 billion, second only to Apple, Inc. in market value.
The company also routinely ranks at the top of various "Best Companies to Work Force" lists thanks to its lavish benefits and competitive pay.
This article will be updated as more details are announced.
---
Like this article? Hate it? Follow me on Twitter and let me know what you think.

— Cliff Sims (@Cliff_Sims) June 9, 2015
Don't miss out!  Subscribe today to have Alabama's leading headlines delivered to your inbox.