The Soul of the South was on full display last week. 
SoulGrown, a publication on the forefront of the culture, beauty and ingenuity of Alabama and those who tell its story, honored a handful of the creators who make life better for everyone in the state.
"These are people who love our land, grow our food, create our art, curate our spaces, take care of our people, feed us award-winning meals, clothe us, entertain us and tell our stories," said Courtney Hancock, CEO of SoulGrown. 
"Each honoree was nominated by an established creator in Alabama. Honored guests like designer Billy Reid of Florence and Anna Brakefield of Red Land Cotton personally selected up-and-coming creatives to spotlight.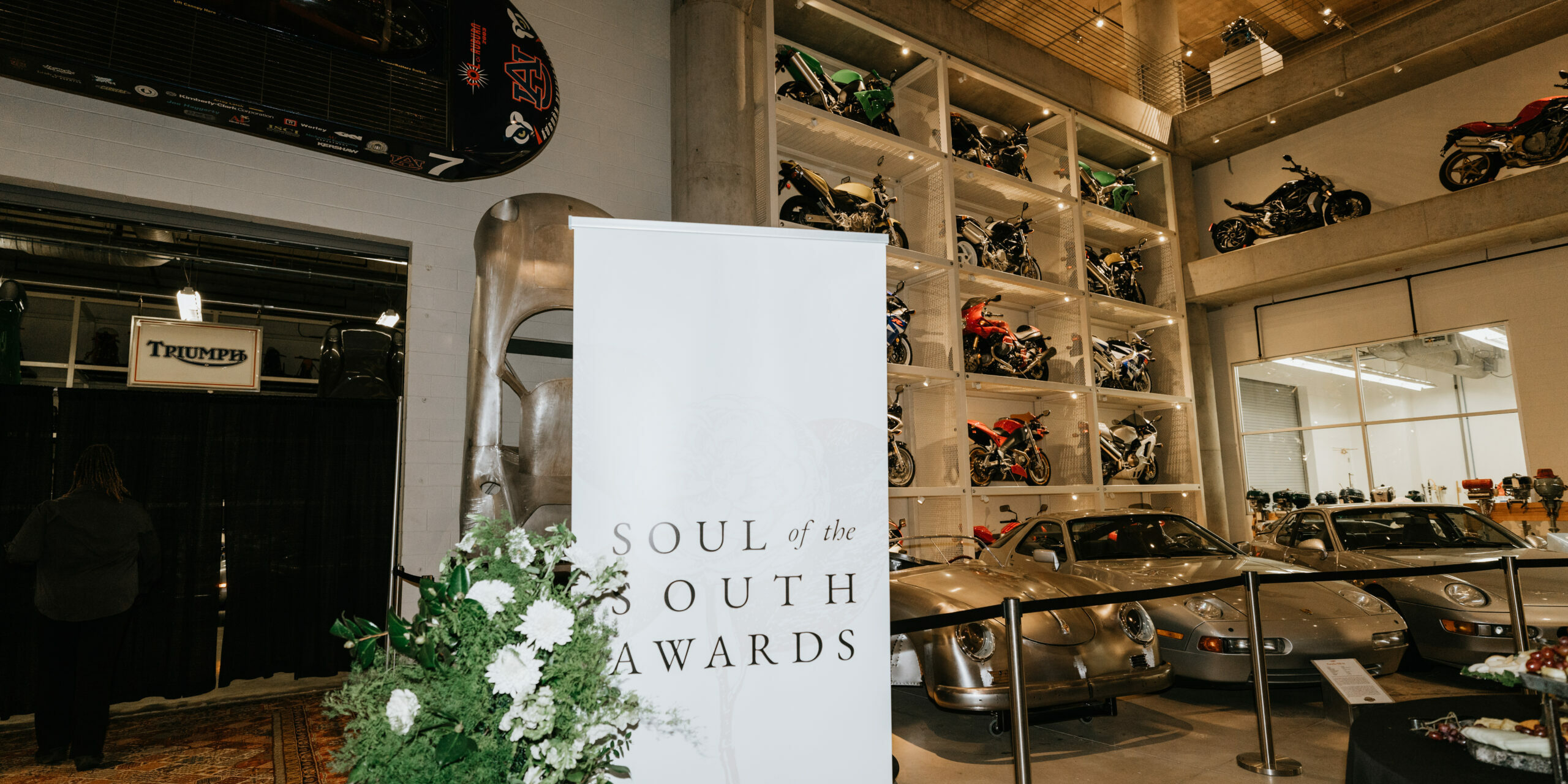 Barber Motorsports in Birmingham was the backdrop to a stunning event that brought together honorees from across the state to be recognized for their tangible and aesthetic contributions to Alabama. 
RELATED: A 200-mile trail through 27 towns linking North Alabama's past with a bright future

Among those celebrated included Savannah Yarborough, nominated by the iconic Billy Reid, for her brand SAVAS, which has clothed the likes of Jack White, Brian Cox, and members of the Rolling Stones.
In the world of storytelling, Jahman Hill, award-winning poet, professor, and executive director of The Flourish Alabama, was recognized for his impact both here at home and on the lives of millions across the world through his online channels. 
From a childhood interest in Legos to creating award-winning architectural wonders, Mack Braden's work in architecture and interior design was honored. Mary Lauren McBride, another honoree in the architecture & interior design category, was recognized for turning her lifelong passion into a successful career. 
Alabama's food and beverage scene was represented by Brooke and Jonny de Jong, co-owners of Venture Milk, LLC.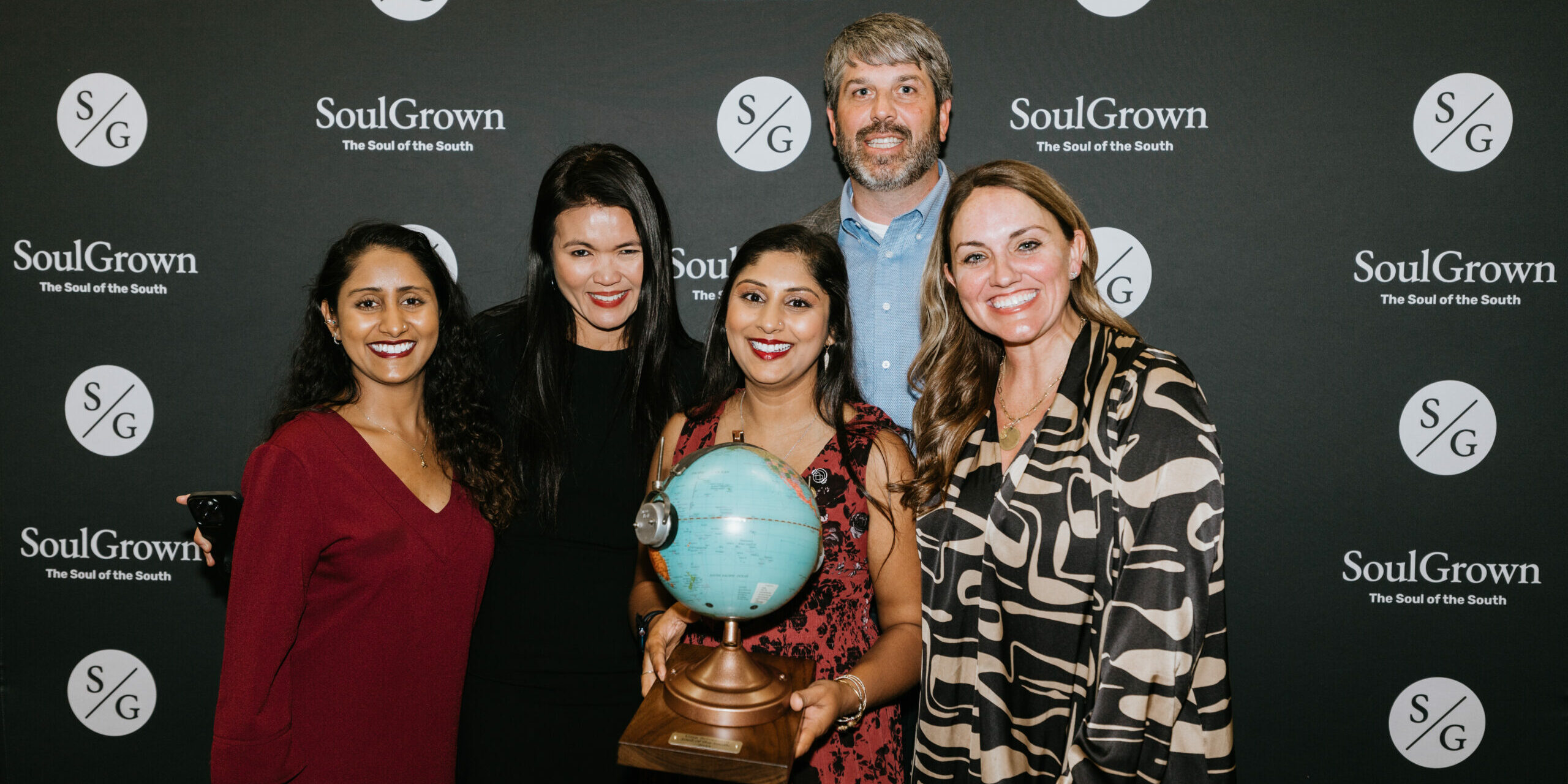 Shannon and Megan Brantley, nominated by Garland and Heather Gudger of Southern Makers – two Alabama creative powerhouses themselves – are the duo behind Flannel and Floral brand. 
RELATED: Alabama-based influencer shines spotlight on life in the Yellowhammer State

Isaac Cooper's journey from being recruited as a football standout to his D1 financial consultancy with IMC Financial Consulting was honored. 
When it comes to giving back through philanthropy, Uma Srivastava was praised for her work as executive director at KultureCity, the nation's leading nonprofit on sensory accessibility and acceptance for those with invisible disabilities
Honoree Karah Skinner's quest for healthy meat for her family transformed into Rock House Farms, catering to the entire Southeastern United States, was recognized. 
Huntsville-based musician Wanda Wesolowski, nominated by Ryan Murphy with the Orion Amphitheater, took home gold in the statewide music & entertainment category. 
RELATED: The New Nashville: North Alabama fosters music industry growth and tourism
In the sports and outdoors world, Freddy Padilla, native of Demopolis and avid outdoorsman, serves on the Board of Directors for Alabama Black Belt Adventures and is an active member of The Alabama Wildlife Federation. 
The 2023 Soul of the South awards recipients represent the best that's yet to come in Alabama. 
"What started over a year ago as a dream to create a celebration for the visionaries, innovators, disrupters and shakers of Alabama, ended in the first ever Soul of the South Awards," SoulGrown's Courtney Hancock said.
"Bringing together our state's most successful industry leaders with the people they believe represent a proud future was a meaningful endeavor of Southern hospitality. I was blown away by the support from our sponsors and the amount of nominations that came in. We can't wait to do it again next year!"
Grayson Everett is the state and political editor for Yellowhammer News. You can follow him on Twitter @Grayson270
Don't miss out!  Subscribe today to have Alabama's leading headlines delivered to your inbox.