Sole living original member of Lynyrd Skynyrd shares story behind 'Sweet Home Alabama'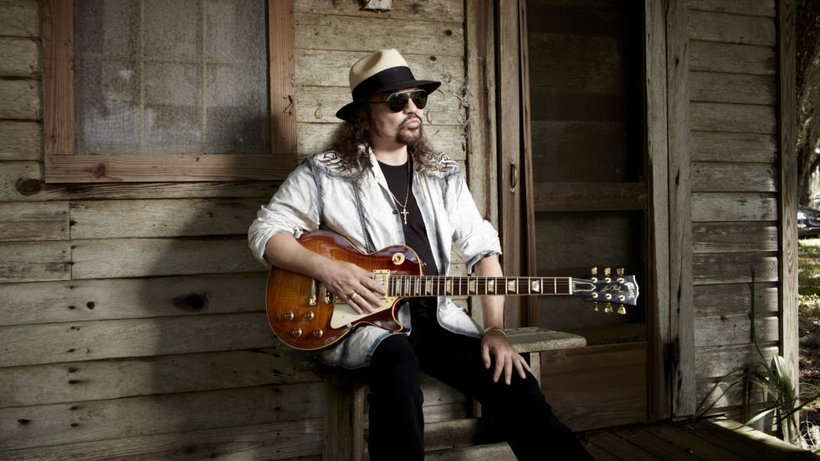 Forty-three years after Lynyrd Skynyrd burst onto the scene with their self-titled debut album — and just under four decades since a tragic plane crash killed three of their original members — the southern rock icons' most famous songs remain among the most recognizable tunes in American music.
"You never know what's going to hit," Gary Rossington, the band's sole living original member told Garden & Gun. "This band was always about just playing the music, but those songs have become a soundtrack to a lot of people's lives. I'm very proud to be a part of it."
In an interview with the southern lifestyle magazine, Rossington, now 63, shared the story behind "Sweet Home Alabama," a song that peaked at No. 8 on the Billboard Hot 100 in 1974 and continues to serve as the unofficial anthem of the South.
What was the process like to write "Sweet Home Alabama"?

I had this little riff. It's the little picking part and I kept playing it over and over when we were waiting on everyone to arrive for rehearsal. Ronnie and I were sitting there, and he kept saying, "play that again." Then Ronnie wrote the lyrics and Ed [King] and I wrote the music.

The lyrics were a response to a Neil Young song, right?

Everyone thought it was about Neil Young, but it was more about Alabama. We had toured there, going all around playing clubs and National Guard armories. Everyone was real nice. When we were out in the country driving all the time, we would listen to the radio. Neil Young had "Southern Man," and it was kind of cutting the South down. And so Ronnie just said, "We need to show people how the real Alabama is."

We loved Neil Young and all the music he's given the world. We still love him today. It wasn't cutting him down, it was cutting the song he wrote about the South down. Ronnie painted a picture everyone liked. Because no matter where you're from, sweet home Alabama or sweet home Florida or sweet home Arkansas, you can relate.
Head over to Garden & Gun to read the full interview.
(Video below: "Sweet Home Alabama" performed live in 1974)