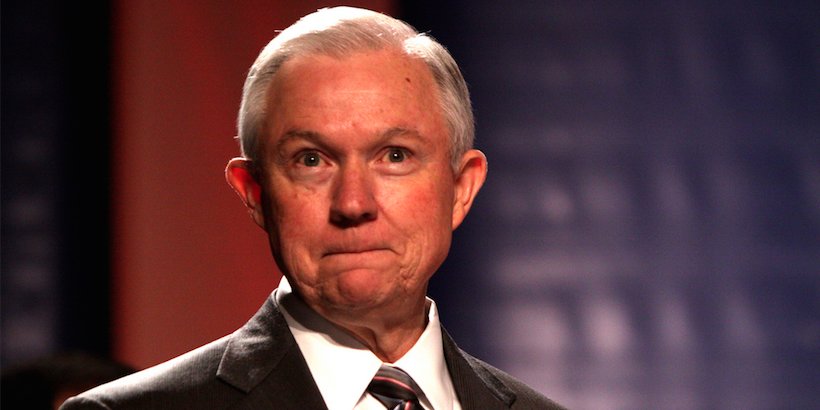 WASHINGTON — Sen. Jeff Sessions (R-AL), Chairman of the Subcommittee on Immigration and the National Interest, issued a statement Tuesday condemning the GOP Senate leadership's retreat in the effort to defund President Obama's executive actions on illegal immigration.
"Essential to any sovereign nation is the enforcement of its borders, the application of uniform rules for entry and exit, and the delivery of consequences for individuals who violate our laws," Sen. Sessions said in his statement. "President Obama has nullified those laws, rules, and borders, and replaced those consequences with rewards."
The House joined the Senate Tuesday afternoon in approving funding for the Department of Homeland Security through the remainder of the fiscal year—including funding for President Obama's executive immigration program. 75 GOP members of the House joined with every Democrat member to approve the measure.
Senator Sessions, along with several other Republicans who stood firm against the President's actions, insist the move sets a precedent of executive power trumping Constitutional responsibilities specifically given to Congress. Some members of Congress are confident the court system will ultimately find the President's actions unconstitutional, but the White House has signaled it will make a case for their legality, all the way to the Supreme Court.
Republican congressional leadership, however, has signaled their desire to move on to other issues.
"[We cannot] allow the President to dismantle the constitutional powers of Congress," Sen. Sessions said, "ceding our status as a coequal branch, on the hope the Judiciary intervenes to restore some fraction of that lost authority. When it comes to defending our sovereignty there is no 'moving on.' Now is not the time for recrimination; now is the time for renewed determination."
Senator Sessions has long been among the most vocal opponents of the President's immigration plan. Last week conservative talk show host Rush Limbaugh hailed the Senator for being one of the only Republicans not "scared to death" to speak out, even in the face of media scrutiny.
"The will of the American people cannot be forever denied," said Sessions. "Republicans will have to come to realize that it falls on their shoulders to give voice to the just demands of the American people for a lawful system of immigration that serves their interests, defends their jobs, protects their security."
"What motivates and excites a small group of open-borders billionaires has no connection to the hearts and lives of the working people of this country," Sen. Sessions concluded. "They have been silenced for too long. Those who think this fight is over could not be more mistaken; it is only beginning. When the power of the American people is finally leveraged, people will be astonished by the results."
---
Like this article? Hate it? Follow me and let me know how you feel on Twitter!

— Elizabeth BeShears (@LizEBeesh) January 21, 2015
Don't miss out!  Subscribe today to have Alabama's leading headlines delivered to your inbox.