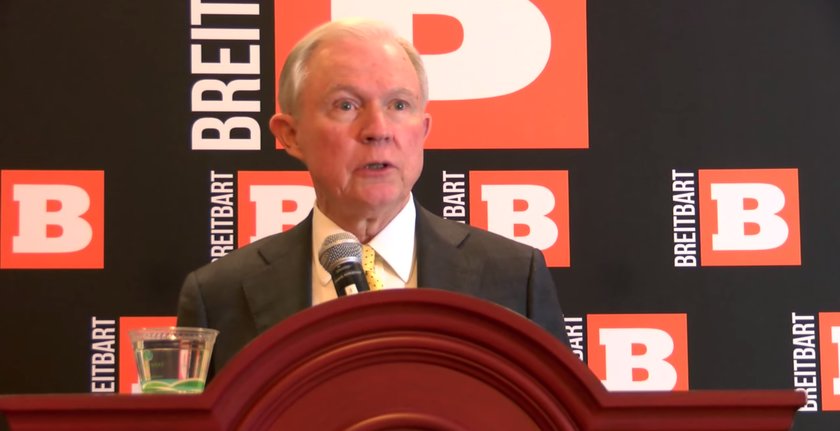 WASHINGTON — Alabama Senator Jeff Sessions revealed Tuesday he believes the conglomerate of trade deals dubbed "ObamaTrade" can still be killed in Congress, but it won't be easy.
The Trans-Pacific Partnership (TPP), Transatlantic Trade and Investment Partnership (T-TIP) and Trade in Services Agreement (TiSA), which Sessions points out would cover approximately 90 percent of the globe's GDP, are all still in negotiations. Once they are finalized, however, Congress will have virtually no say in their content.
In June of this year Congress voted to reestablish a so-called "fast-track" for trade treaties by approving Trade Promotion Authority (TPA), giving President Obama permission to finalize deals with only an up-or-down, simply majority vote by Congress.
Without TPA, trade deals would have been subject to amendment and had to have conquer a 60-vote filibuster threshold in the Senate.
Now, Sessions said it's essentially up to Americans to tell their representatives whether or not they support the trade treaties currently being negotiated. If enough people speak out, he believes, congressional leadership may just listen.
"I think it's possible," Sessions told Breitbart News Sunday Sirius XM radio. "When they passed fast track, they got 60 votes… The treaty itself now is no longer subject to supermajority or filibuster. It will pass with a simple majority. It cannot be amended: it'll be brought up one day and voted on the next day with no amendments– up or down. And in the past, they've always passed. And I think that will be what experts will tell you today, but I think the American people are getting more and more uneasy about the effect of trade and the promises that our trading partners are going to comply with their part of the bargain and that we're all going to benefit have not been real."
Even what I read was not the complete final treaty, they were still negotiating… the final words on it. All we had was the basic outline and what they had agreed to at that point… A senator or a congressman, who voted to fast track it could still very easily say, "But, I didn't see the treaty then, I'm going to read it now and if it doesn't serve American interests I'm not going to vote for it."
The text of the three trade agreements up for approval over the next several months have yet to be made public.
---
Like this article? Hate it? Follow me and let me know how you feel on Twitter!

— Elizabeth BeShears (@LizEBeesh) January 21, 2015