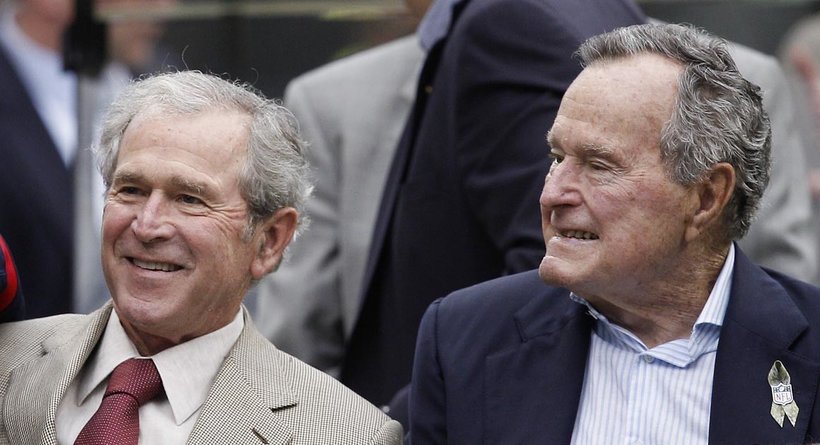 WASHINGTON — Responding to the Bush family's unwillingness to openly support Republican presidential nominee Donald J. Trump, Sen. Jeff Sessions (R-Ala.) told the Washington Examiner he believes the Bushes should remember that conservatives rallied behind them, even though they were usually not their first choice.
George P. Bush, Jeb Bush's son and the current Texas Land Commissioner, is the only member of the Bush family who has publicly endorsed Mr. Trump, and Politico recently published the unconfirmed assertion by a member of the Kennedy family that George H. W. Bush is planning to vote for Democratic nominee Hillary Clinton.
Responding to the report, Sen. Sessions recalled that "millions of Americans, including this one, worked their hearts out for the Bushes in 1988, 1992, 2000, and 2004. And it wasn't Bill Clinton that helped the Bushes get elected. It was the same voters, in large part, that elected Ronald Reagan and stand to elect Donald Trump.
"I think they're not thinking clearly enough about this," Sen. Sessions continued. "They're not … appreciating half the American people, virtually, that have been supportive of Republicans. A lot of them preferred somebody other than Bush candidates, but they rallied around them when it came to Nov. 1 So I would hope that we see more rallying."
Sen. Sessions also noted that the unconfirmed Politico report was "just a Democrat reporting what Mr. Bush said. I haven't heard him say anything."
A spokesperson for George W. Bush said the former president does not plan on commenting on the race.
When asked for her take on the elder Bush's supposed comment about voting for Clinton, Trump campaign manager Kellyanne Conway said she "respect(s) the 92-year-old former president very much," but added that it would be odd for him to vote for "the wife of the man who knocked him out of the race" in 1992.
Don't miss out!  Subscribe today to have Alabama's leading headlines delivered to your inbox.